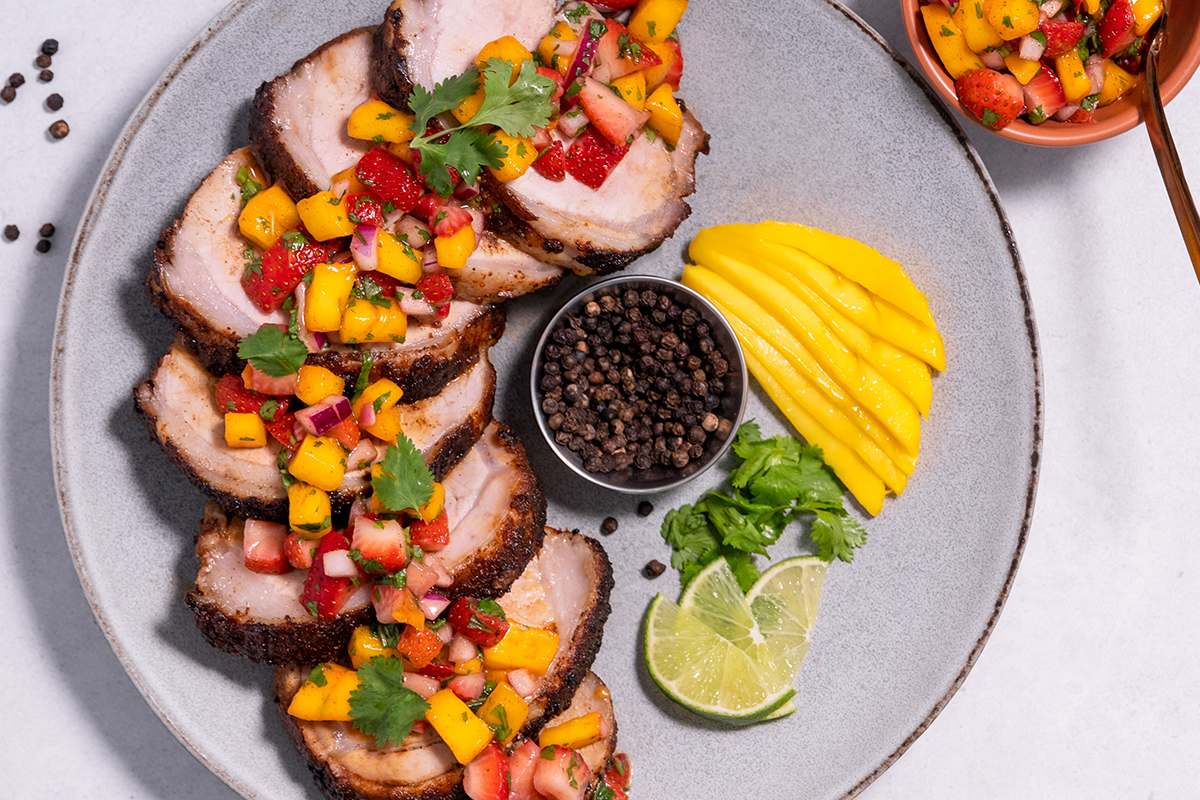 Spicy Jerk Pork with Strawberry Mango Salsa
Source: The Shed Barbeque and Blues Joint™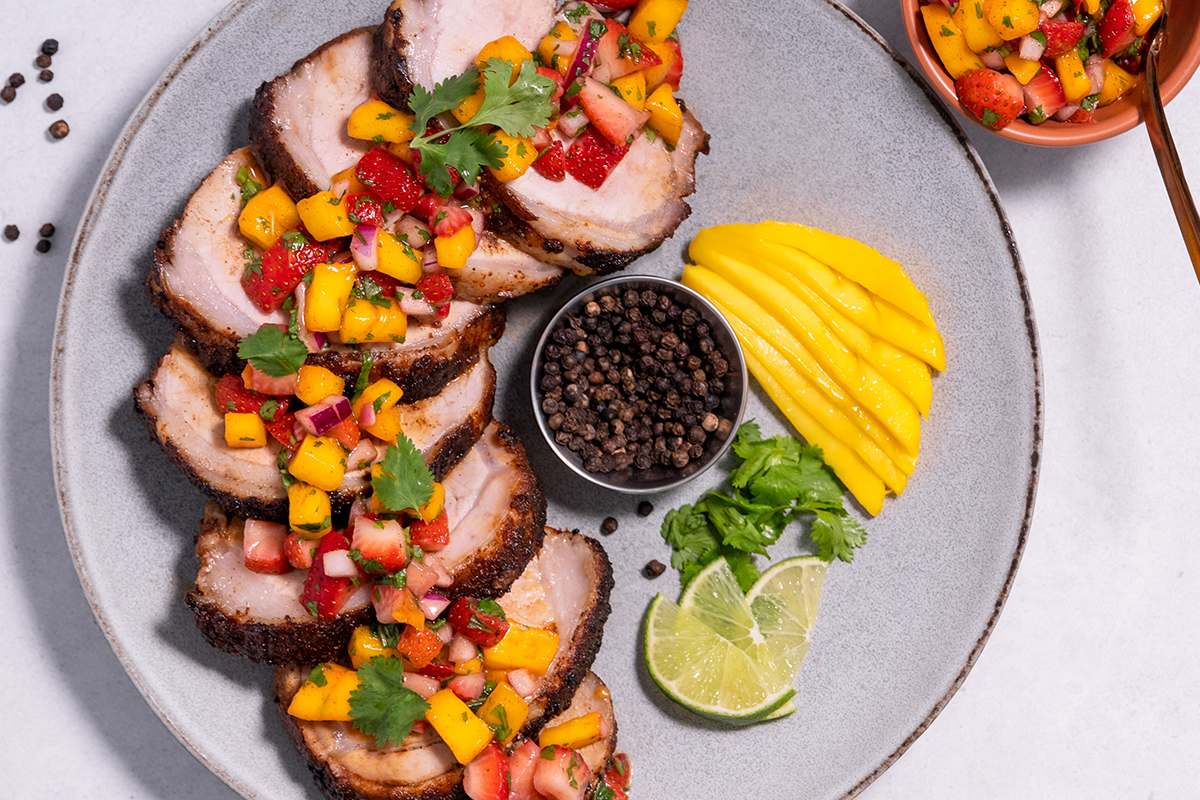 1 Prairie Fresh® pork tenderloin
2 tablespoons vegetable or canola oil
3 tablespoons butter
2 ripe mangos, diced
1 cup strawberries, diced
2 limes
2 tablespoons red onions, finely diced
1/2 cup fresh cilantro, chopped
1/2 teaspoon ground cinnamon
2 tablespoons sugar
1 tablespoon onion powder
1 tablespoon garlic powder
2 teaspoons paprika
1 teaspoon allspice
2 teaspoons salt
1 teaspoon black pepper
1 teaspoon nutmeg
1 teaspoon cinnamon
2 tablespoons brown sugar
1 teaspoon dried thyme leaves
1 teaspoon dried cilantro
1/2 teaspoon dried ginger
1/2 teaspoon ground cloves
1/2 teaspoon celery salt
To prepare strawberry-mango salsa, combine mango, strawberries, juice of 2 limes, diced red onion, cilantro, 1/2 teaspoon cinnamon and 2 tablespoons sugar in a medium bowl. Mix well and set aside.
To prepare spicy jerk rub, combine and mix remaining 14 spices.
Coat pork tenderloin with 2 tablespoons oil.
Reserve 1 tablespoon rub. With remaining rub, coat tenderloin heavily on all sides, creating a thick coat.
Grill or roast pork tenderloin over medium high heat until internal temperature reaches approximately 140-145 F.
Combine 3 tablespoons melted butter and 1 tablespoon rub, spoon over pork tenderloin midway through cooking process or about 20 minutes into cooking.
Remove pork tenderloin from heat and let rest 10 to 12 minutes. Internal temperature should increase to approximately 150-155 F during resting period.
Slice pork tenderloin and top with prepared strawberry mango salsa.