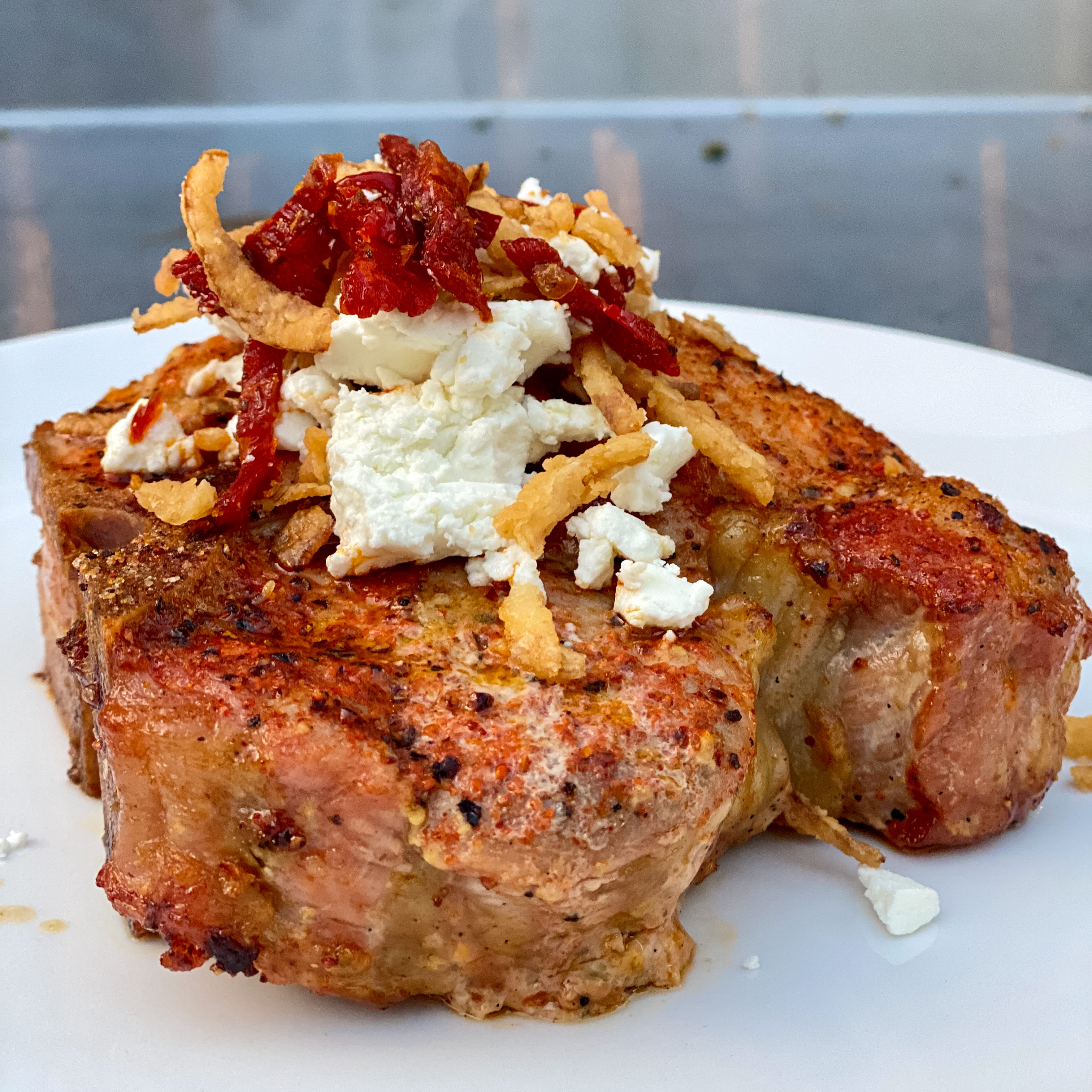 Source: The Shed Barbeque & Blues Joint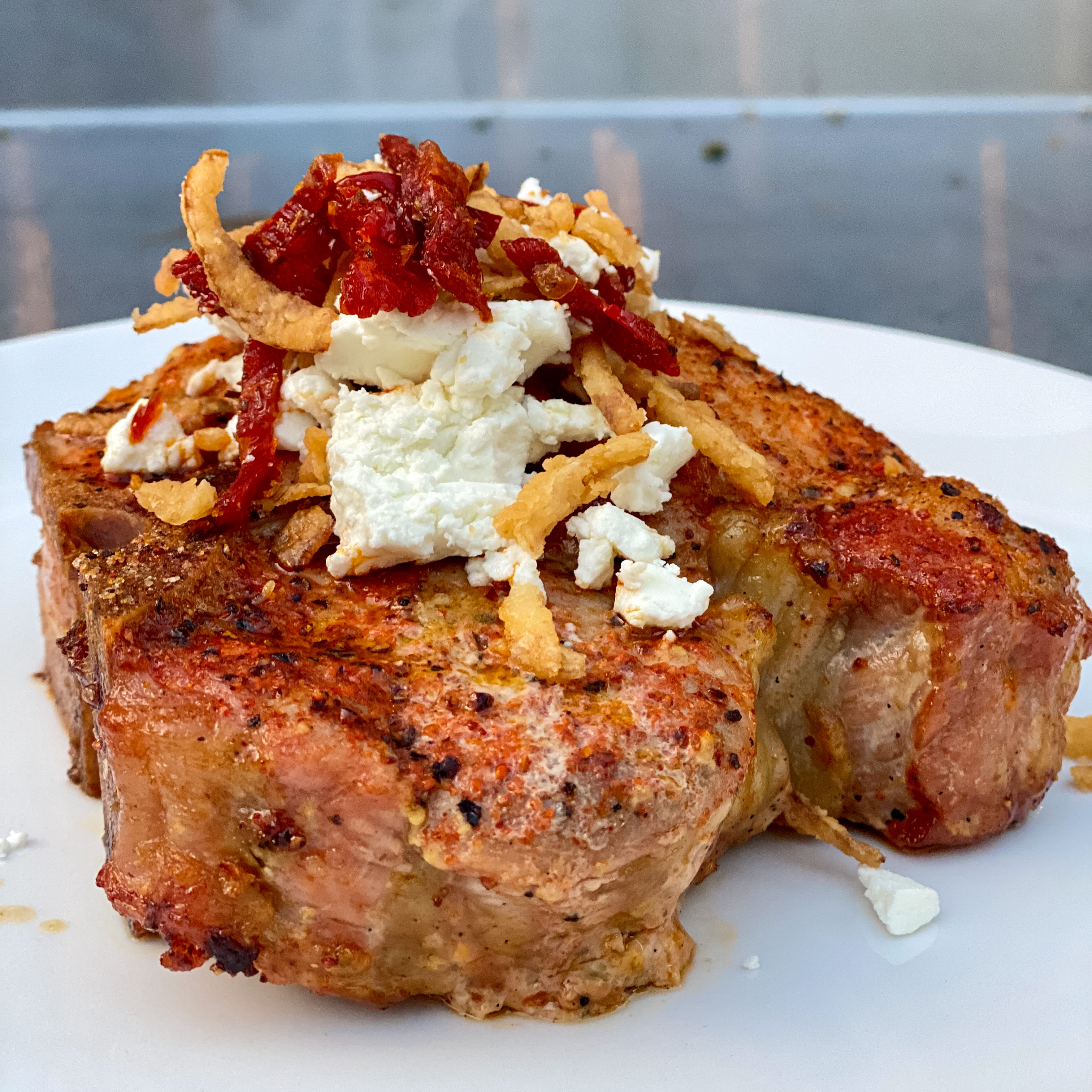 2 Prairie Fresh® bone-in thick cut pork chops
4 ounces goat cheese
4 ounces crumbled feta cheese
2 tablespoons sun-dried tomatoes in oil (diced)
1½ tablespoons basil pesto
2 tablespoons olive oil
½ teaspoon garlic salt
½ teaspoon onion powder
¼ teaspoon paprika
½ teaspoon salt
1 teaspoon fresh ground black pepper
Fried onions, for garnish

Stuffing
:
With a fork, lightly stir together 2 ounces crumbled goat cheese, 2 ounces crumbled feta cheese, 1 tablespoon sun-dried tomatoes, basil pesto, fresh ground black pepper.

Stuffing pork chops:
Make a small cut on the side of the pork chop, horizontally. Make a pocket in the center of pork chop by moving the tip of the knife from left to right. Try to keep entry incision as small as possible. This will be your pocket to stuff the pork chop. With your fingers, carefully stuff pork chop with cheese and pesto mixture.


Rub:
Combine garlic salt, onion powder, paprika, salt, and fresh ground black pepper. Season outside of stuffed pork chops liberally with rub mixture. Brush both sides with olive oil.

Prepare grill or smoker to 325 F. Place stuffed pork chops on a rack over indirect heat. Cook pork chops until chops reach an internal temperature of 145 F, approximately 15-25 minutes. Remove from heat and let rest for 10 minutes.
Garnish with remaining goat and feta cheese, sun-dried tomatoes and crispy fried onions.