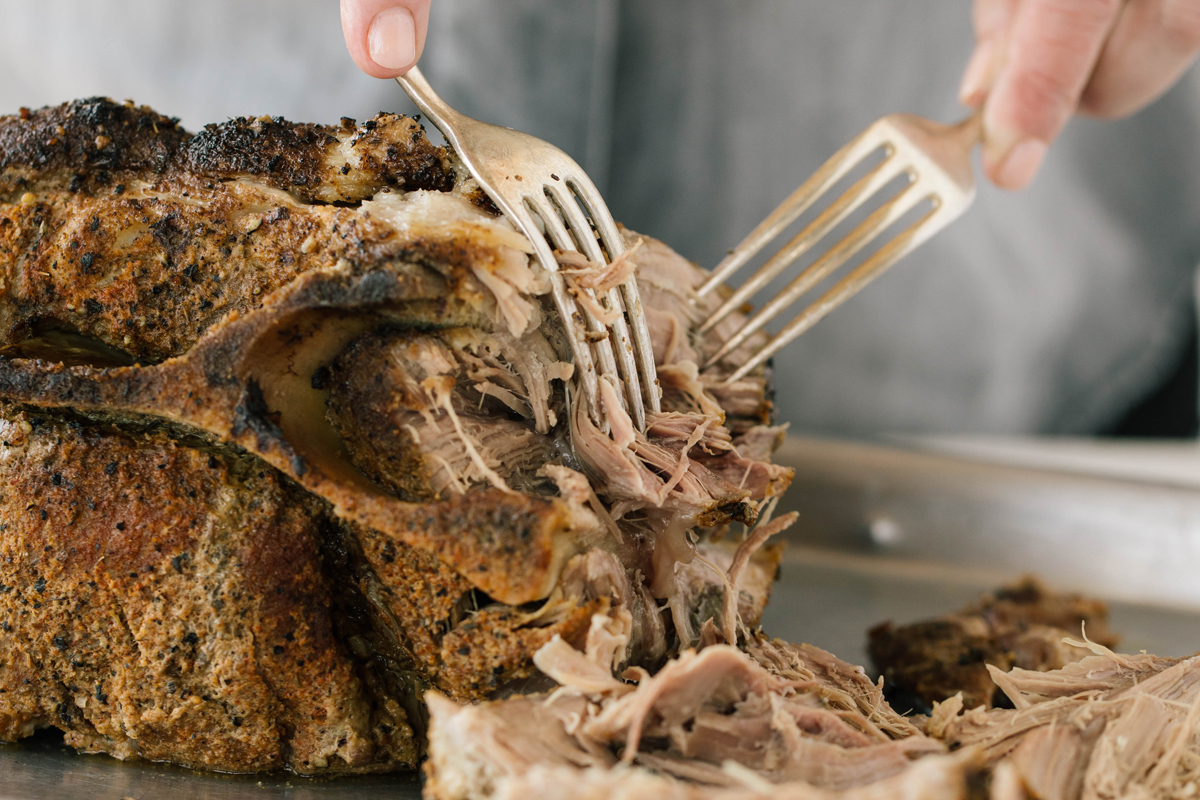 Perfect Pork Shoulder Butt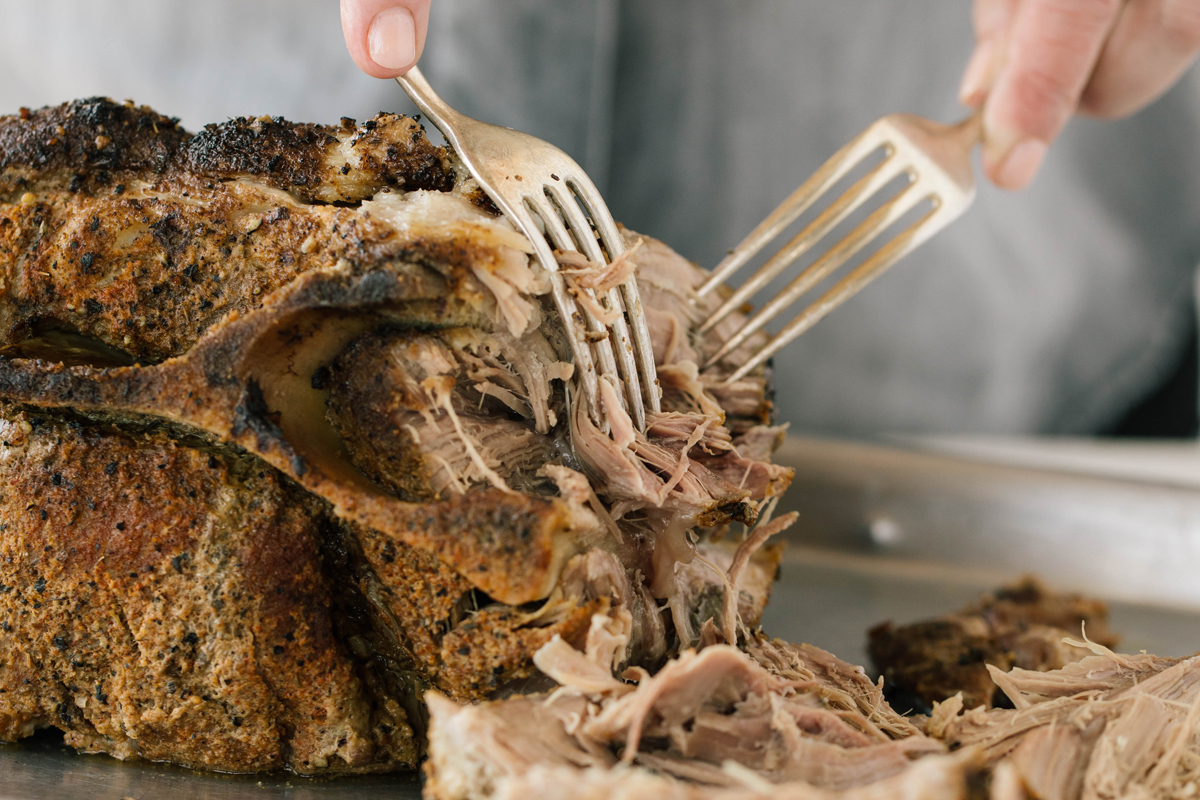 Prairie Fresh® Pork Shoulder Butt, about 7-9 pounds
2 tablespoons salt
2 tablespoons black pepper
1 tablespoon garlic powder
1 tablespoon onion powder
1 teaspoon mustard powder
1 teaspoon dried oregano
1 teaspoon paprika

Place pork shoulder butt on large baking sheet and pat dry with paper towels.

In medium-size bowl, mix together remaining ingredients. Coat shoulder butt with dry rub and let rest 30 minutes.

Place pork shoulder butt, fat side up, in slow cooker on high for 4-6 hours or low for 8-10 hours. When pork is tender, shred with fork and place meat back in remaining juice from slow cooker.

Optional step to brown pork shoulder butt before cooking in slow cooker: Pre-heat oven to 500 F. Place pork shoulder butt in oven for 20 minutes until golden and crust has formed. Then place in slow cooker and follow instructions outlined above.