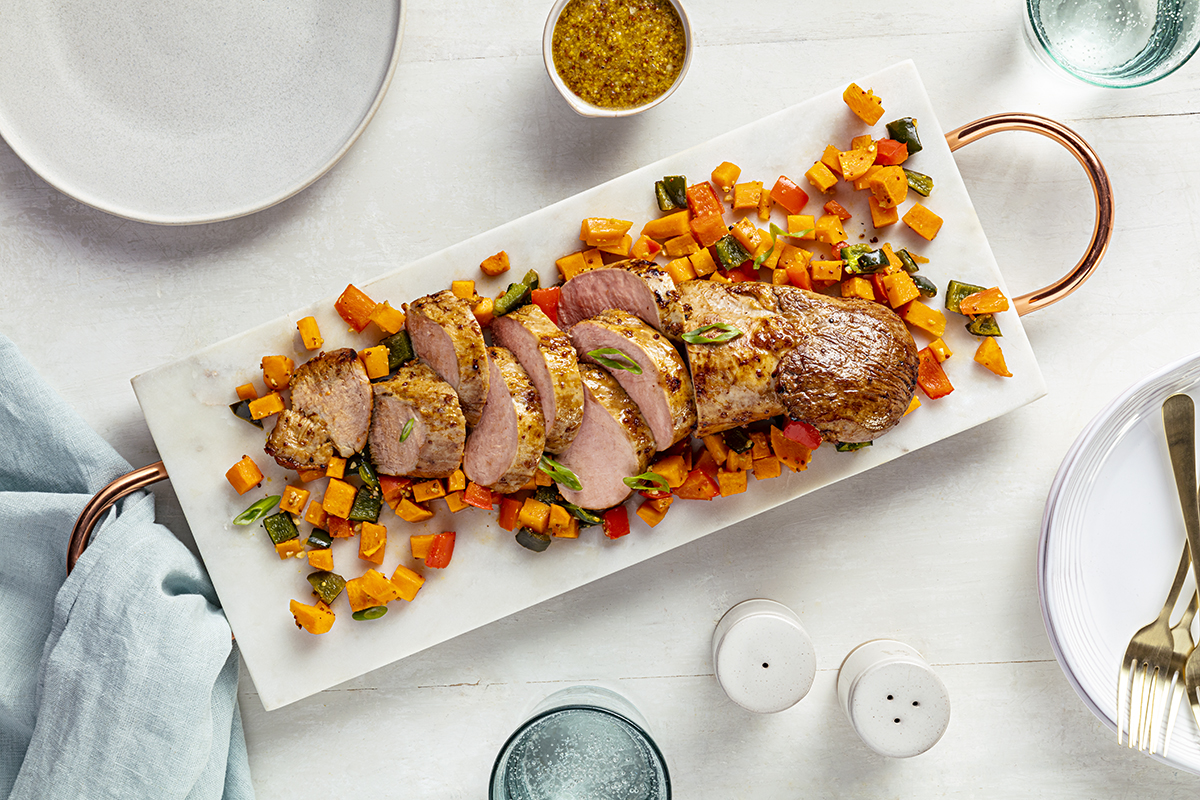 Garlic Dijon Pork Tenderloin with Roasted Sweet Potato and Pepper Jumble
Source: National Pork Board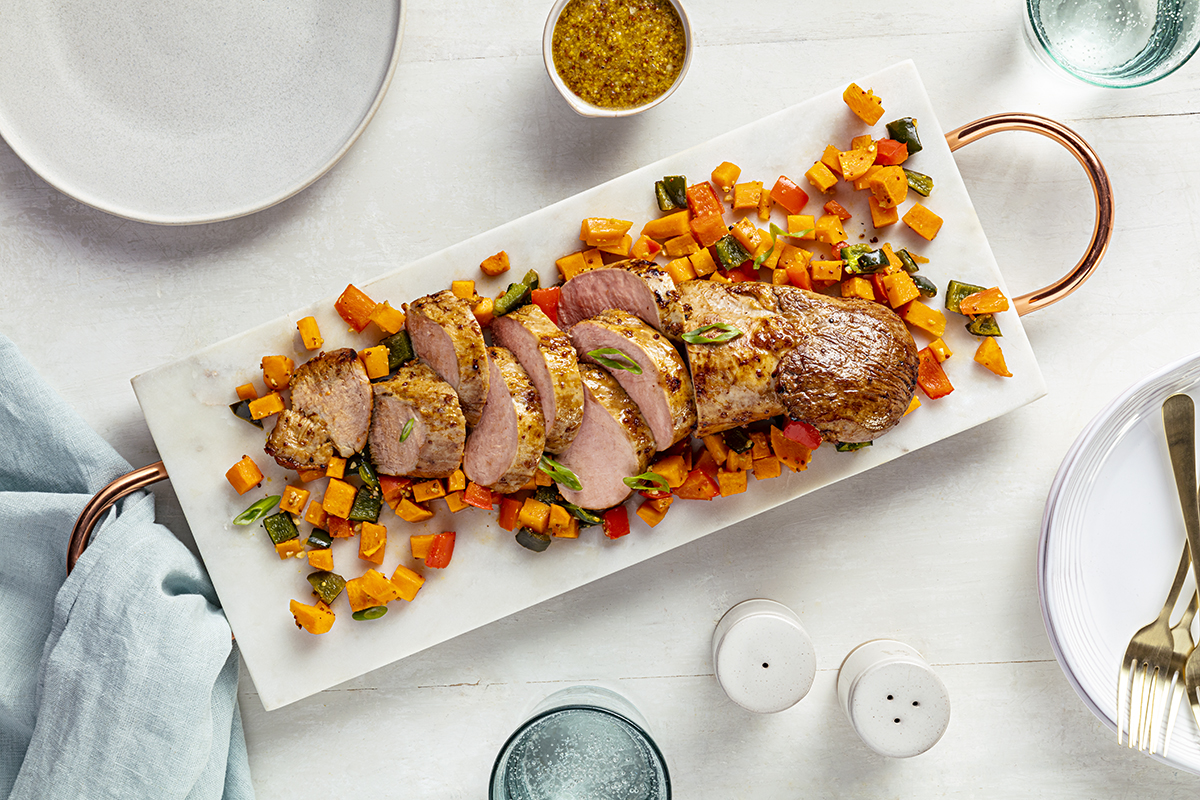 1 pound Prairie Fresh® pork tenderloin
1/4 cup whole grain dijon mustard
2 tablespoon honey
3 cloves garlic (minced)
1/2 teaspoon salt
1/4 teaspoon black pepper
1 tablespoon olive oil
2 sweet potatoes (peeled and 1/4" dice)
1 red bell pepper (1/4" dice)
1 poblano pepper (1/4" dice)
2 scallions (sliced on a bias)
Preheat oven to 400°F.
In a small bowl, whisk together Dijon mustard, honey, garlic, salt and pepper. Rub pork tenderloin with the sauce until thoroughly coated.
Over high heat, add olive oil to large cast iron or oven-safe skillet. Sear tenderloin on each side, then add sweet potatoes, red bell pepper and poblano to the skillet. Top with remaining sauce, place into oven. Roast until the pork reaches an internal temperature of 145°F, about 10 to 15 minutes. Let rest for 3 minutes before slicing and serving. Garnish with scallions.