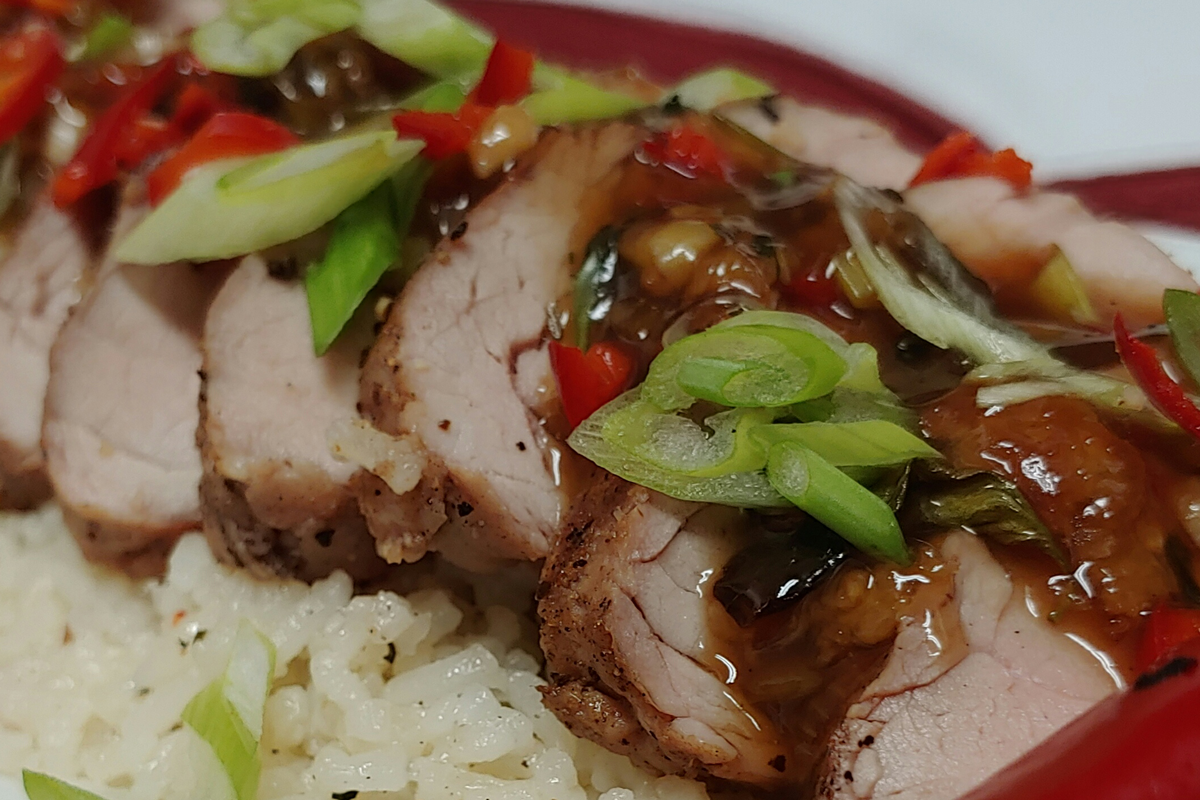 Grilled Thai Basil Pork Tenderloin with Cilantro Lime Rice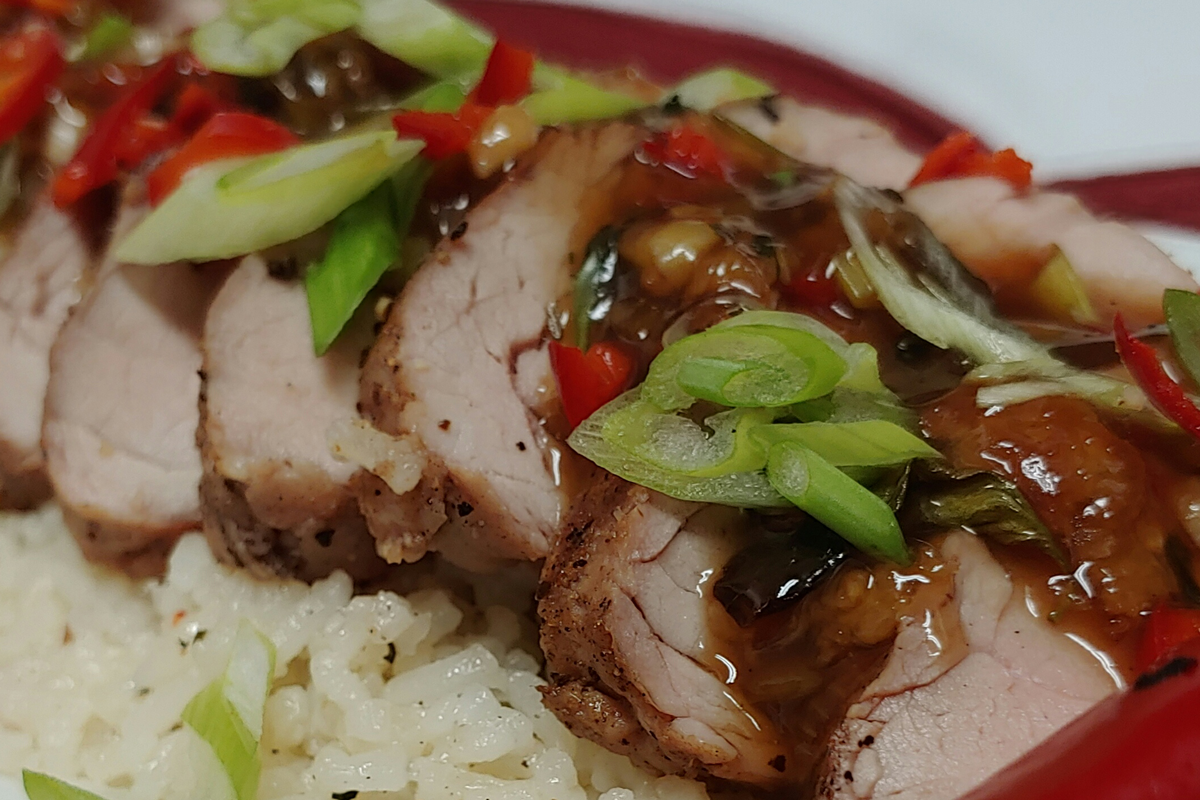 1 Prairie Fresh® Pork Tenderloin
1 tablespoon extra virgin olive oil
To taste salt
To taste black pepper
To taste garlic powder
To taste favorite BBQ seasoning

Sauce
3 tablespoons oyster sauce
2 tablespoons low sodium soy sauce
1 tablespoon rice wine vinegar
2 tablespoons brown sugar
¼ cup chicken or vegetable broth
½ teaspoon black pepper
1½ teaspoons corn starch
juice of ½ lime
2 green onions, sliced
1 or 2 red chilies, diced
1/8 cup Thai basil or regular basil

Cilantro Lime Rice
1 cup white rice
2 cup chicken or vegetable broth
juice of ½ lime
2 tablespoons cilantro

Tenderloin
Rub the tenderloin with olive oil and seasonings. Place on the indirect side of a medium heat grill. Once the tenderloin reaches an internal temperature of 115 F. Turn the grill up to high and place the tenderloin over the high heat, flipping on all sides until internal temperature reaches 142-145 F. Let pork rest for 10 minutes before slicing and serving.

Sauce
In a saucepan, add all the ingredients except the basil. Bring to a boil on medium-high heat, remove from the heat and add the basil.


Rice
For the rice, rinse the rice under cold water until the water runs clear. In a saucepan bring the broth, lime juice, lime zest, and a pinch of salt to boil. Add the rice, cover the saucepan, and reduce heat to low. Very important…keep the lid on. In 18 to 20 minutes, remove from the heat without removing the lid. Rest for 5 minutes. Add the chopped cilantro and fluff with a fork.

Place the sliced tenderloin over the Cilantro Lime Rice and spoon sauce over the top. Garnish with sliced green onions and a few red chilies for a little extra heat if desired.