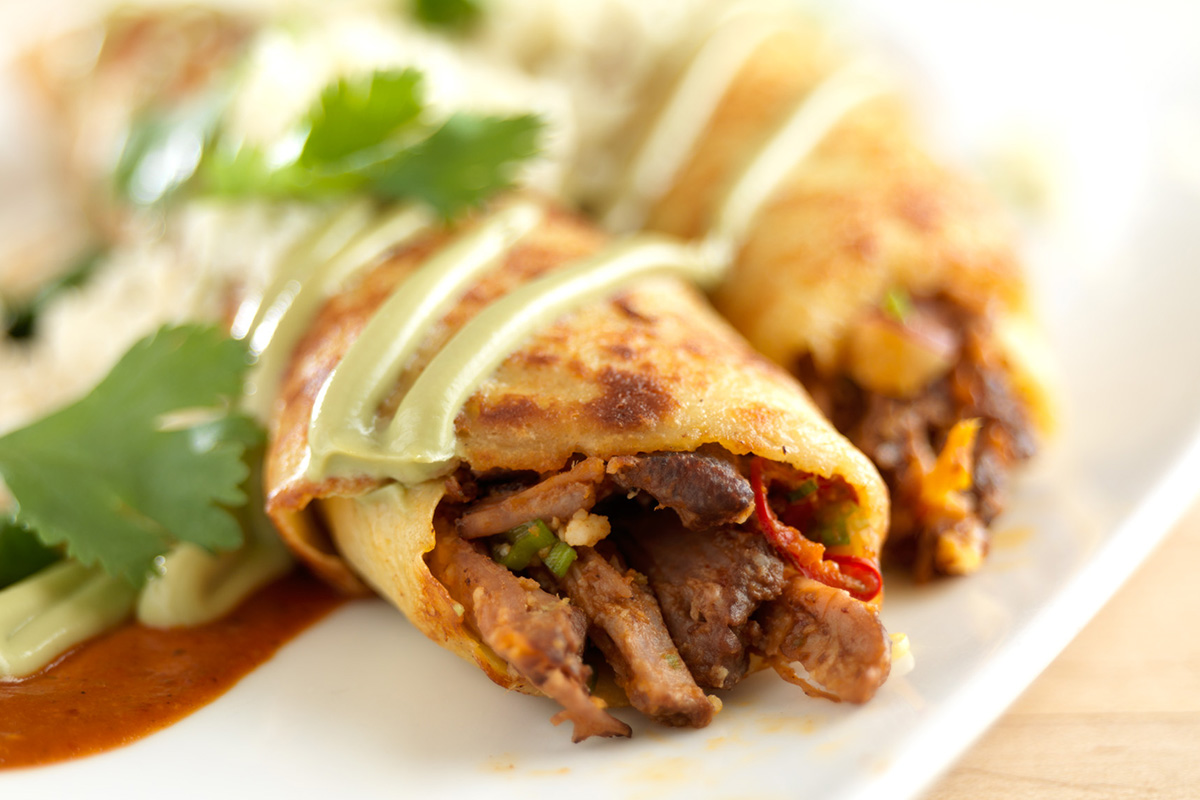 Breakfast Taquitos with Carnitas
Source: The National Pork Board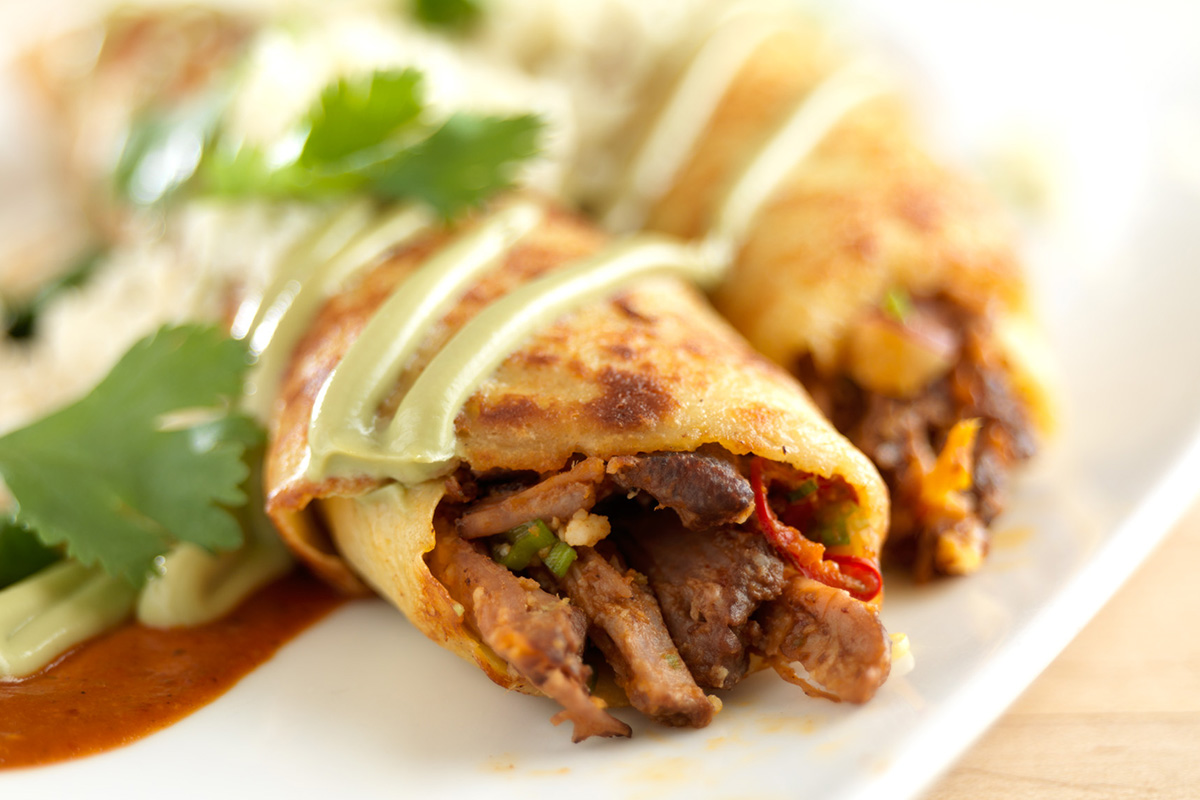 7 pounds Prairie Fresh Natural® pork shoulder picnic (diced)
Fresno chiles (as needed, pickled)
Fennel (as needed, pickled)
Cilantro leaves (as needed, picked)
Cotija cheese (as needed)
For the rub:
1 tablespoon cumin
1 tablespoon coriander
1 teaspoon chile powder
1 teaspoon garlic powder
1 teaspoon onion powder
1 pinch cinnamon
1 teaspoon coffee (ground)
1 tablespoon salt
For the braising liquid:
2 onions (medium, chopped)
2 jalapenos (chopped)
2 poblano chiles (smoked, dried)
1/2 pound tomatoes
1 bunch cilantro root
1 pint pork stock
For the avocado crema:
3 avocados
5 tablespoons sour cream
1 pinch salt
Juice from 1 lime
For the crepes:
3 cups milk
1 cup all-purpose flour
1 cup corn flour (masa)
6 eggs
6 tablespoons fresh pork fat (rendered)
Salt (to taste)
Combine the above spices to create a rub; season pork shoulder with rub and let sit overnight. To make braising liquid, sweat onions, jalapenos and poblanos, and puree with tomato, cilantro root, and pork stock. Pour liquid over the pork and braise until tender. Remove from oven, shred meat, and reserve.
For the avocado crema, combine all ingredients and mix in a blender.
For the crepes, mix all ingredients and place in fridge for 12 hours. Using a buttered pan, fry 2 ounces of batter to form crepes.
Roll carnitas in crepe with pickled peppers and fennel. Top with avocado crema, cotija cheese and cilantro.