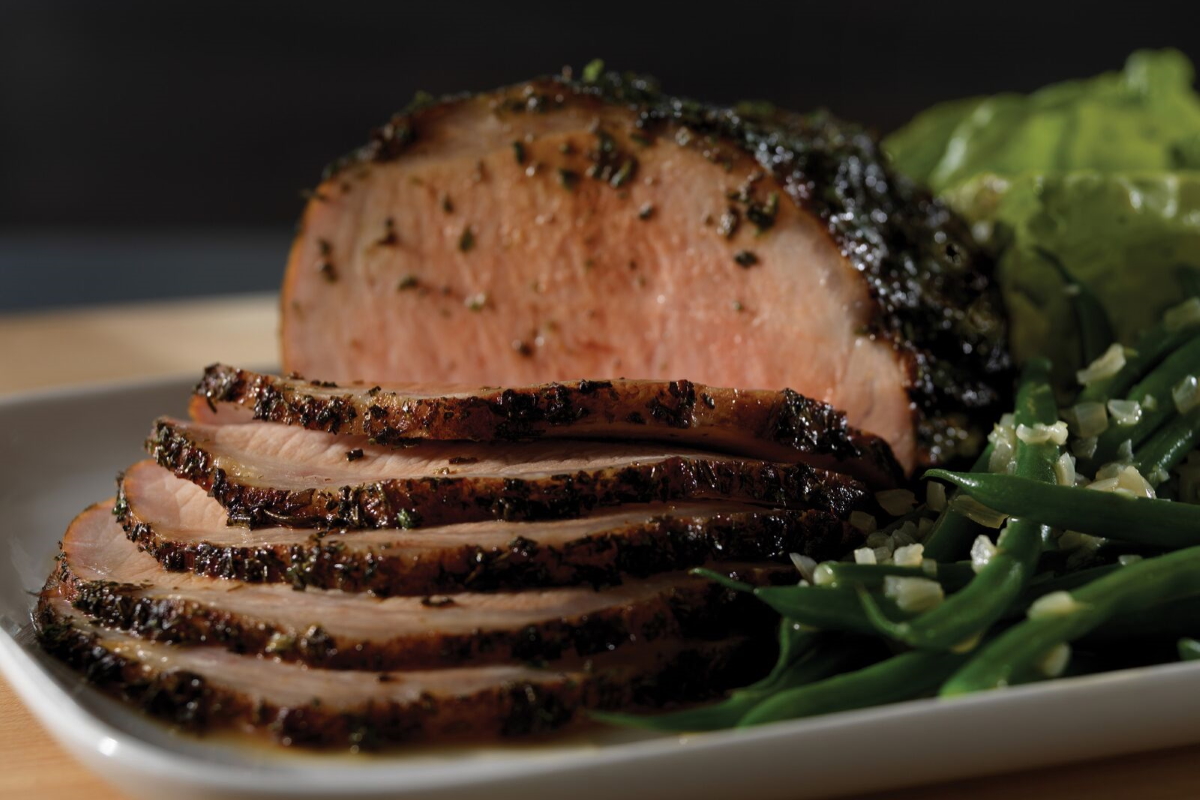 Herb Crusted Roasted Pork Roast
Source: National Pork Board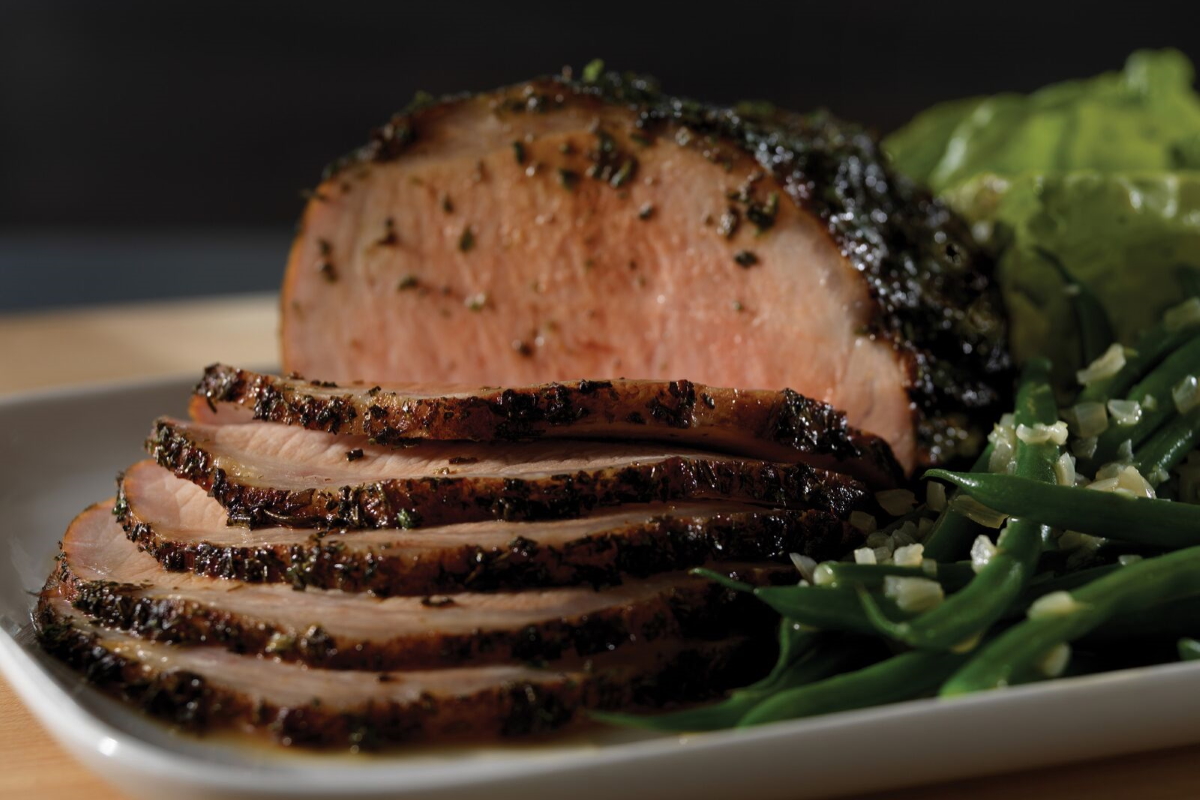 3 pounds boneless Prairie Fresh pork loin roast
1 1/2 tablespoons fresh parsley (chopped)
1 1/2 tablespoons fresh tarragon (chopped)
1/4 cup fresh rosemary (chopped)
1/4 cup fresh thyme (chopped)
1/4 cup fresh oregano (chopped)
Salt and pepper
Preheat your oven to 400 F.
Mix the chopped herbs together and divide in half. Cover half the herbs and refrigerate until later. Season the pork roast with salt and pepper. Rub the other half of chopped herbs all over the pork, including both ends. Place the pork roast on a roasting rack into preheated oven.
Cook roast 50-60 minutes or until you reach an internal temperature between 145 F. (medium-rare) to 160 F. (medium). Remove roast from the oven carefully remove the rack from the pan. Pour out juice into a bowl with the reserved chopped herbs. Baste the top of the roast with herb mixture. Tent lightly with foil and let rest 20 minutes before slicing.