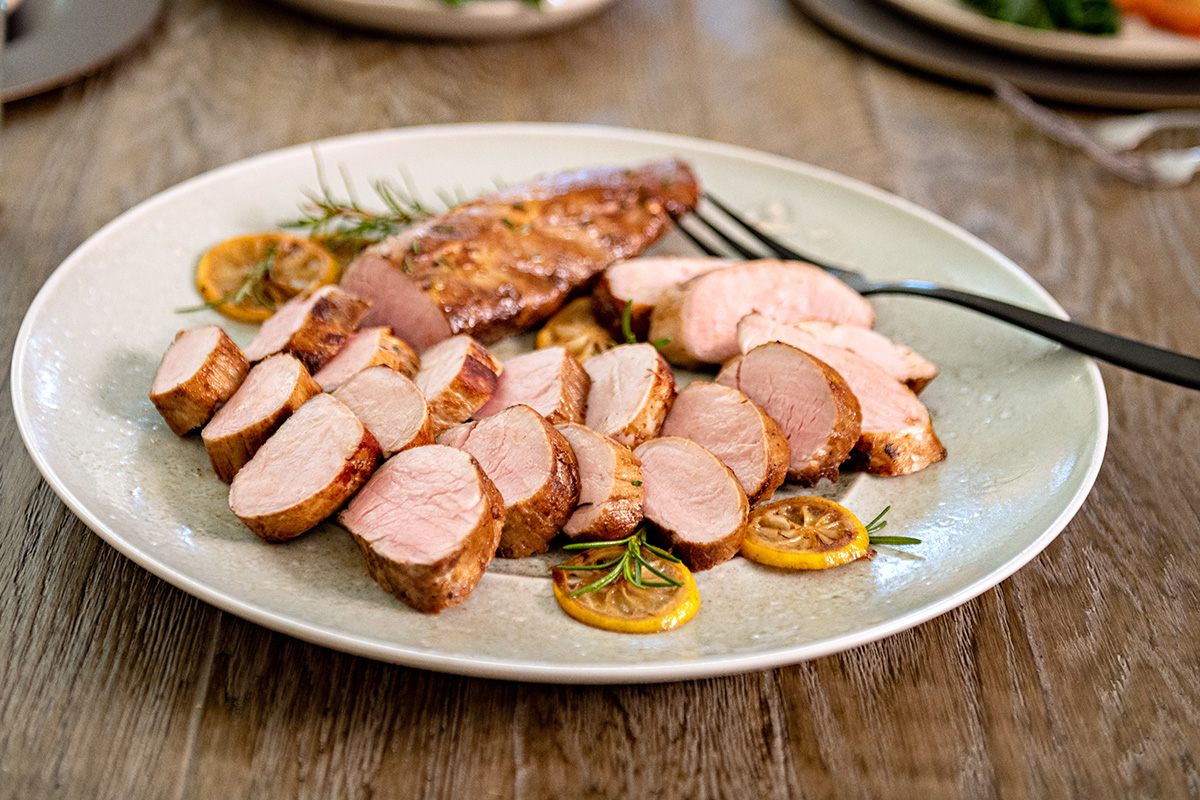 Source: National Pork Board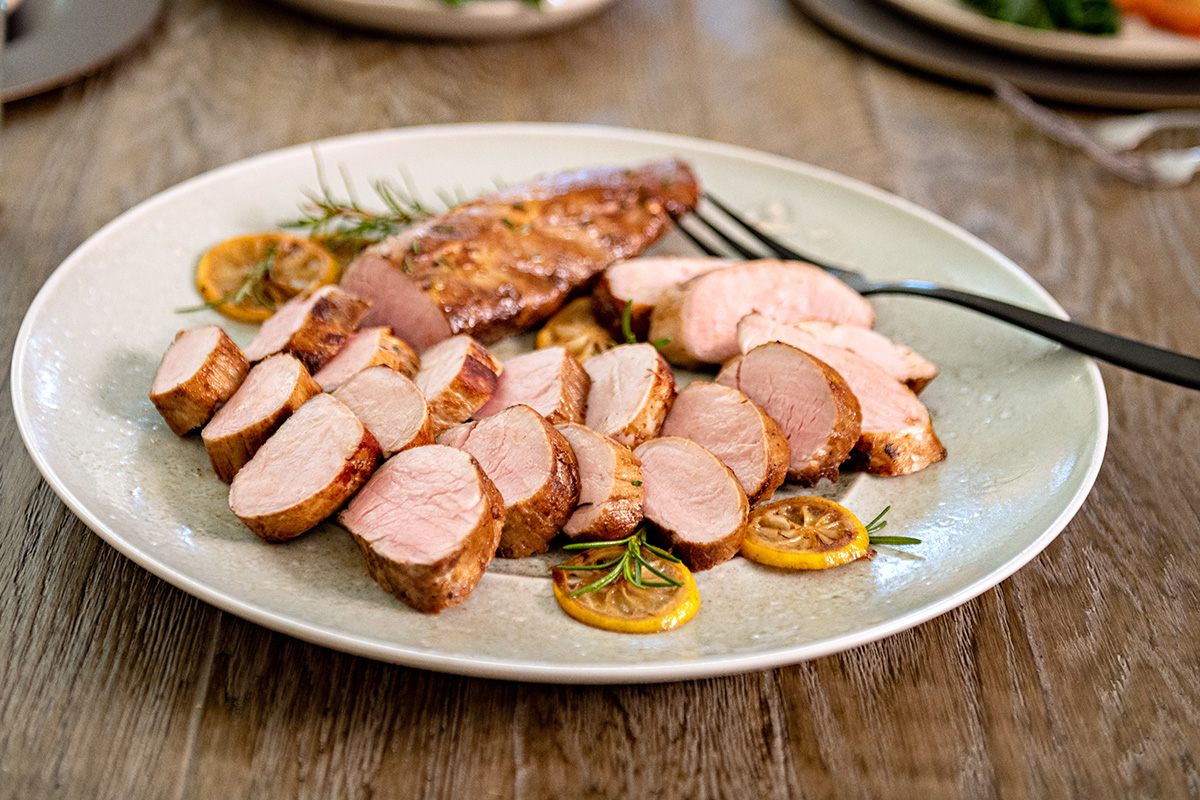 2 Prairie Fresh® pork tenderloins
2 teaspoons salt
1 teaspoon fresh cracked black pepper
3 teaspoons chopped fresh rosemary leaves
1 tablespoon extra virgin olive oil
1 tablespoon minced fresh ginger
1 cup dry white wine
3/4 cup lemon marmalade
1 tablespoon butter
1 teaspoon finely minced parsley
Preheat the oven to 350 F.
In deep baking dish, place salt, pepper, rosemary and oil. Place tenderloins and roll around to coat evenly.
In heavy bottom oven safe skillet, sear meat over high heat until brown on all sides. Remove from pan.
Add ginger to hot pan and saute for 1 minute, add wine (carefully as it's flammable) and deglaze scraping up all the brown bits.
Add tenderloins to pan and place in oven.
Once internal temp. reaches 100 F, remove 3 tablespoons of cooking liquid from pan and whisk with marmalade. Brush over meat and return to oven. Repeat this process every 5 minutes until internal temp. reaches 145 F.
Remove tenderloins from pan to rest. Place skillet over high heat and reduce liquid to 1/2 cup, turn off heat and whisk in butter and parsley.
Slice meat and top with warm sauce.