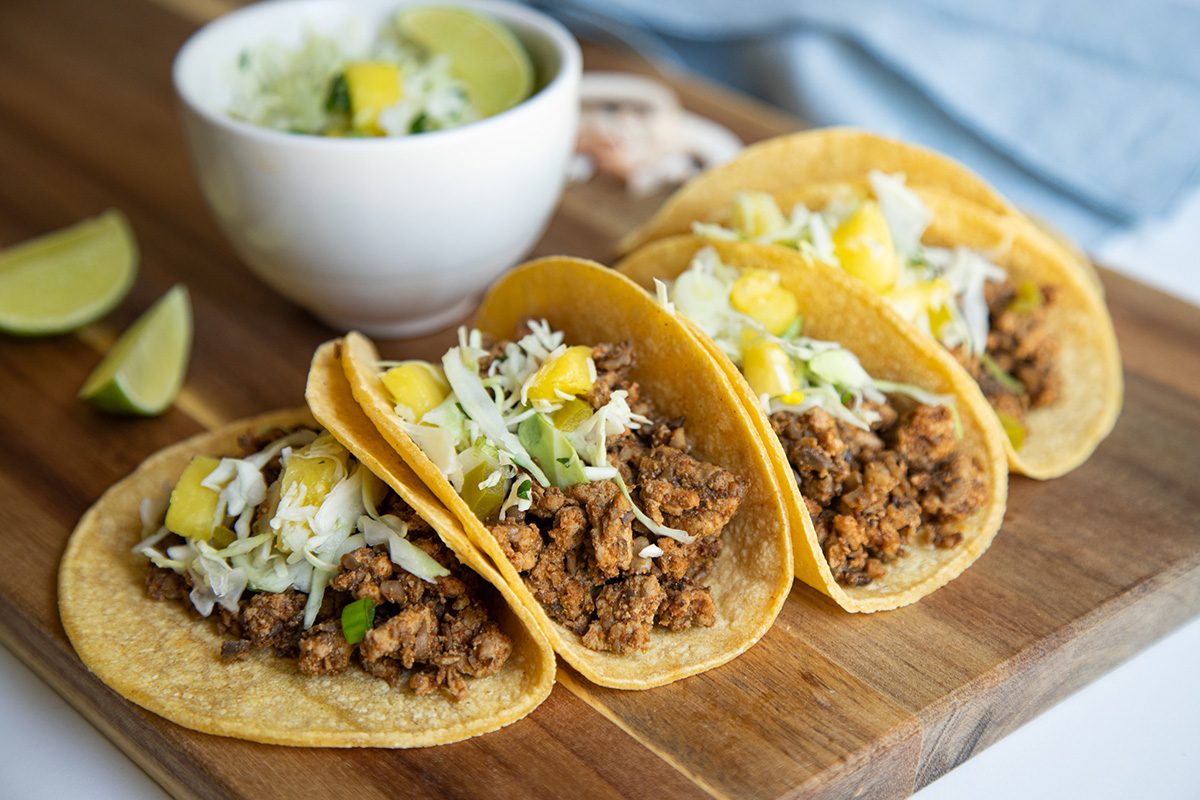 Blended Al Pastor Tacos with Pineapple Jalapeño Slaw
Source: The National Pork Board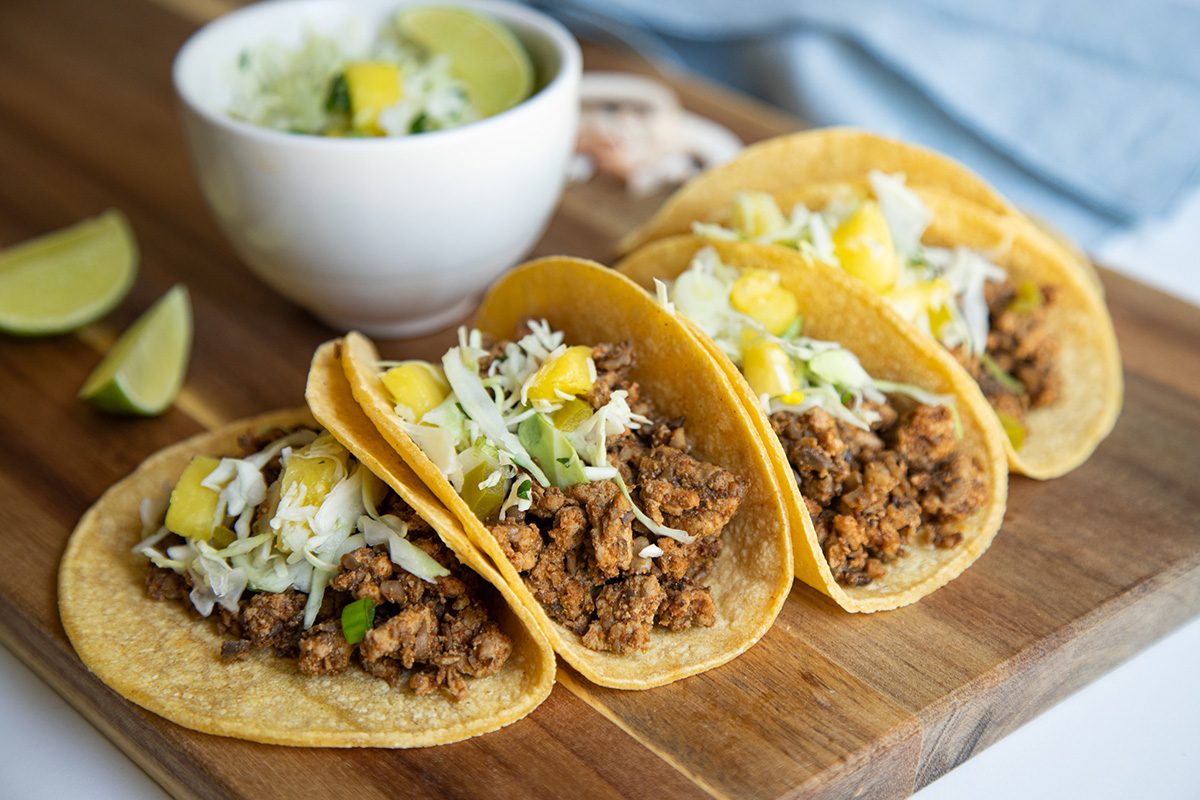 ½ pound Prairie Fresh® ground pork
8oz white button mushrooms
2 tablespoons pineapple juice
½ tablespoon chili powder
½ tablespoon ground cumin
½ teaspoon garlic powder
½ teaspoon paprika
½ teaspoon fine sea salt (or more to taste)
14 teaspoon chipotle chile powder
¼ teaspoon ground oregano
¼ teaspoon ground black pepper
8 corn tortillas (small, warmed)
For the slaw:
4 cups shredded cabbage (thinly sliced)
2 green onions (sliced)
½ cup diced pineapple
1 tablespoon chopped fresh cilantro
1 tablespoon pickled jalapenos
1 tablespoon fresh lime juice
1 tablespoon pineapple juice
¼ teaspoon fine sea salt (or to taste)
Add the mushrooms to a food processor. Pulse in 10 second intervals until the mushrooms are finely chopped into pieces of similar size.
Heat a large skillet over medium-high. Add the mushrooms and cook until they just begin to soften, 2 minutes. Add the pork. Continue to cook for 7 to 10 minutes, until the meat is no longer pink and cooked completely through. Turn off the heat. All liquid should evaporate. If it doesn't, drain the blend.
In the same skillet stir in the pineapple juice, chili powder, cumin, garlic powder, paprika, salt, chipotle chili powder, oregano, and black pepper. Return the heat to medium and cook for 1 more minute, stirring often.
To make the slaw, stir together all above ingredients in a large bowl.
Assemble the tacos, top a warm tortilla with the al pastor mushroom and pork blend. Top with some slaw before serving.