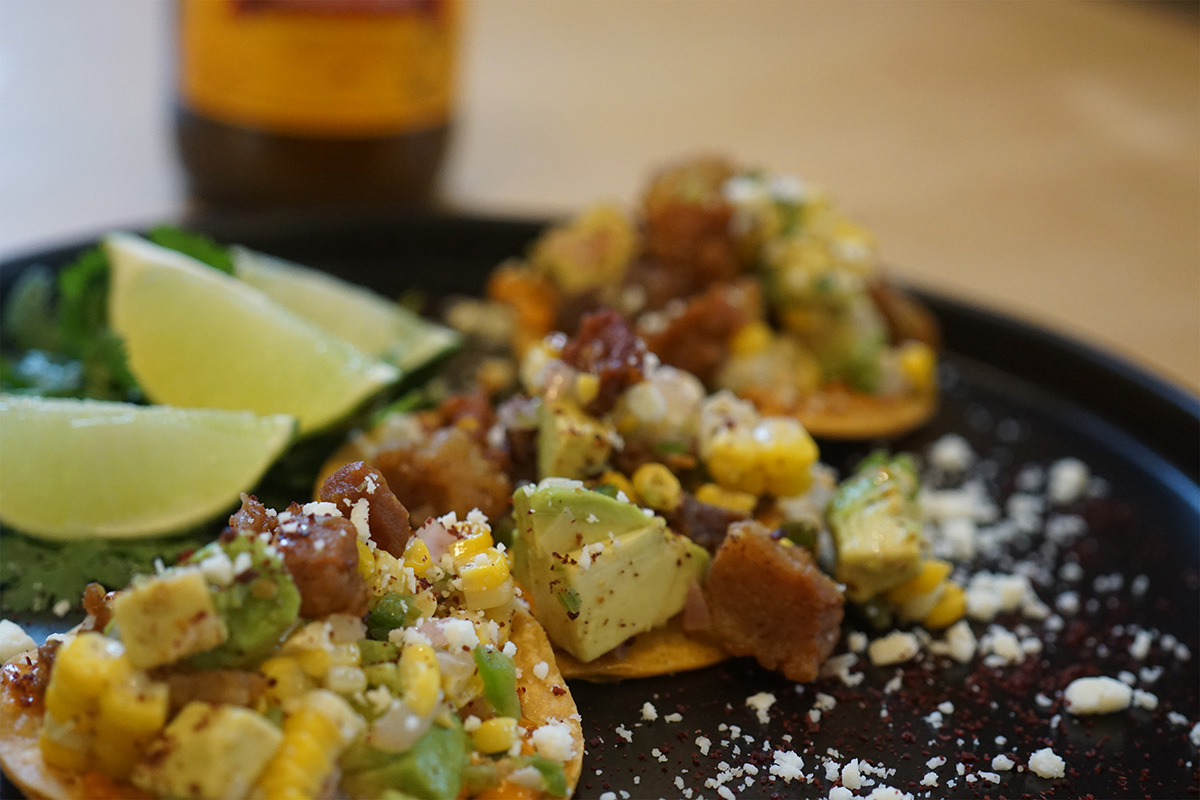 Source: National Pork Board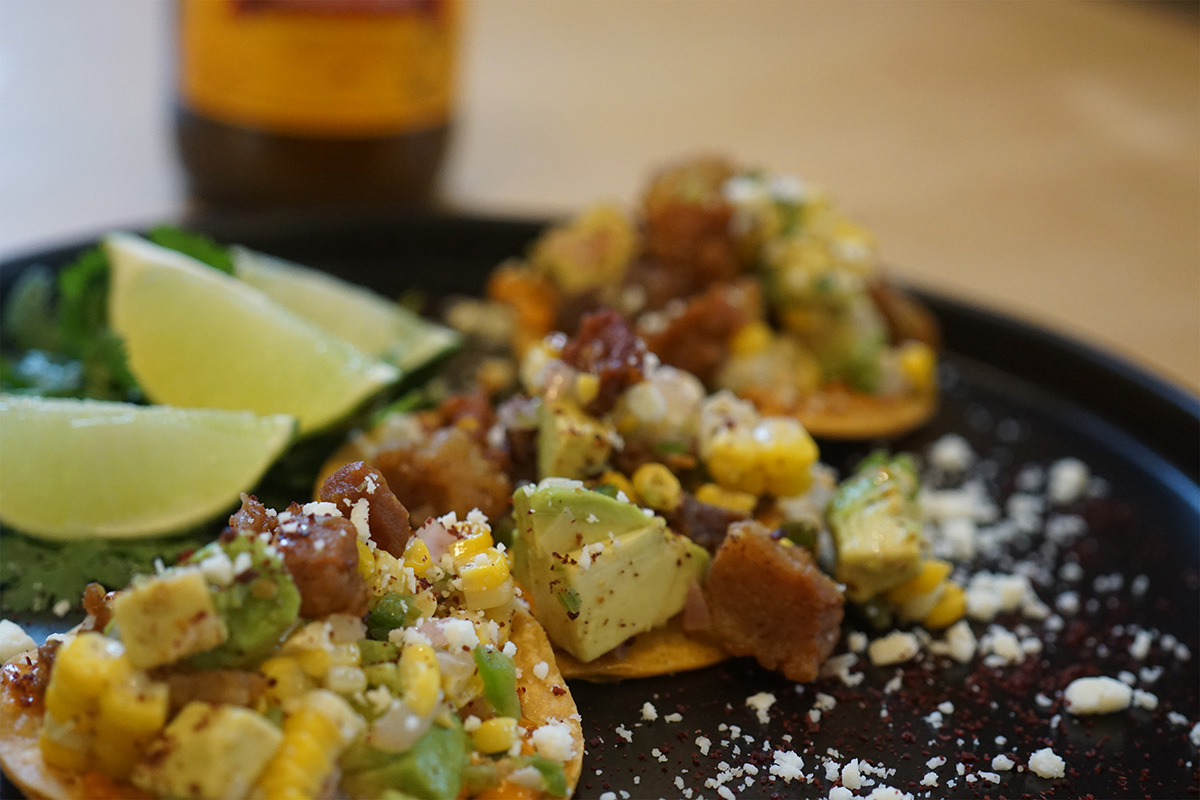 12 tostadas (4-inch)
1/2 cup cotija cheese
1/3 cup cilantro, chopped
1 avocado (medium, diced)
1 jalapeno chili, minced
2 limes
1/2 teaspoon kosher salt
1/3 cup oil
1/2 cup shallots
2 cups corn kernels
1 tablespoon sumac, ground
1/4 cup oil
5 cloves garlic, whole
4 ounces yellow onion, diced
2 dried guajillo chili peppers, toasted, seeded
2 Anaheim chiles, toasted, seeded
1 cup water
1 lime
1 teaspoon kosher salt
2 pounds Prairie Fresh® pork belly (skin on, diced)
1 tablespoon baking powder
1 1/4 cup shortening
2 1/2 cups water
3 bay leaves
5 cloves garlic, halved
10 peppercorns
1 teaspoon kosher salt
In pan heat oil, chiles, garlic and onion. Once smoking, add water and reduce heat to soften. Puree in food processor and mix with mayo.
For corn, heat saute pan and add shallots and sweat. Add corn and cook until tender and roasted, remove from heat and toss with sumac.
Rub baking powder on pork skin and refrigerate for 1 hour. In cast iron pan simmer water with herbs and spices, add belly and cook for 10 minutes, continue to turn until water is evaporated. Add shortening and fry bellies until crisp and dry.
Toss all ingredients in a bowl gently, top tostada with salad and garnish with mayo.