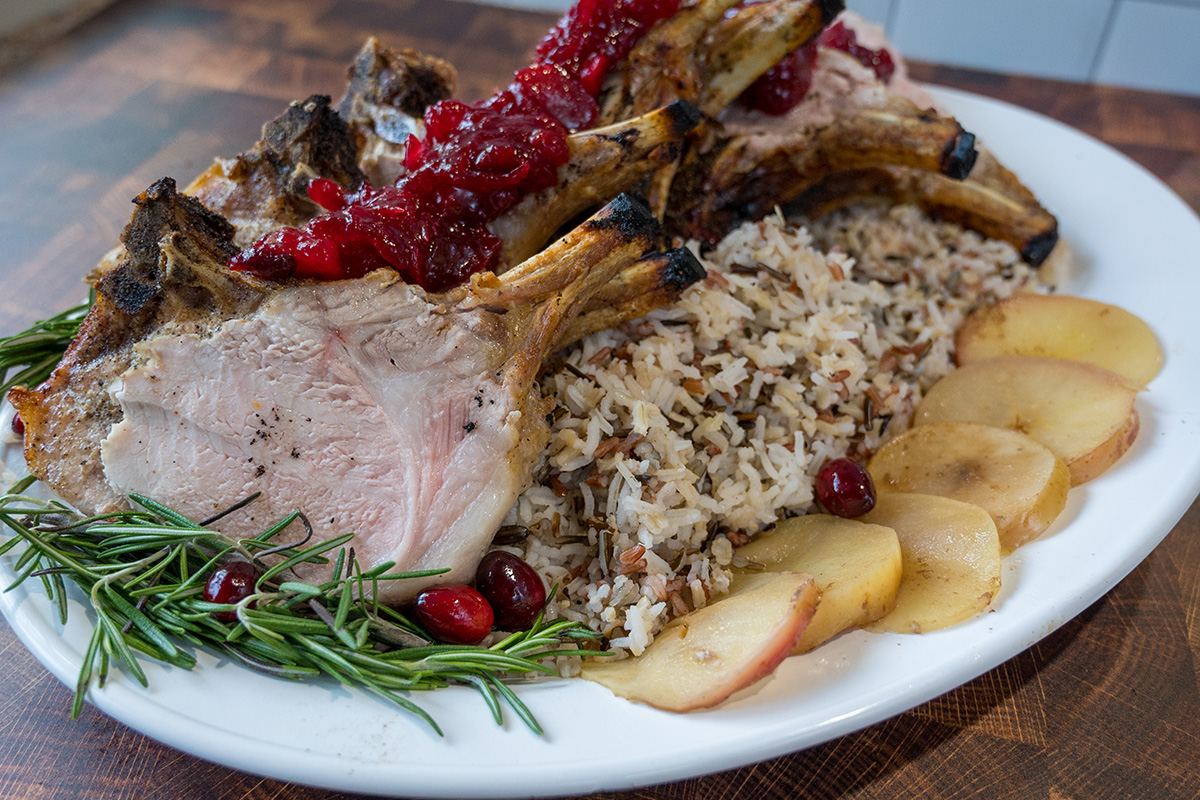 Baked Crispy Bone-In Pork Loin Roast with Apple Cranberry Sauce
Source: The Shed Barbeque and Blues Joint™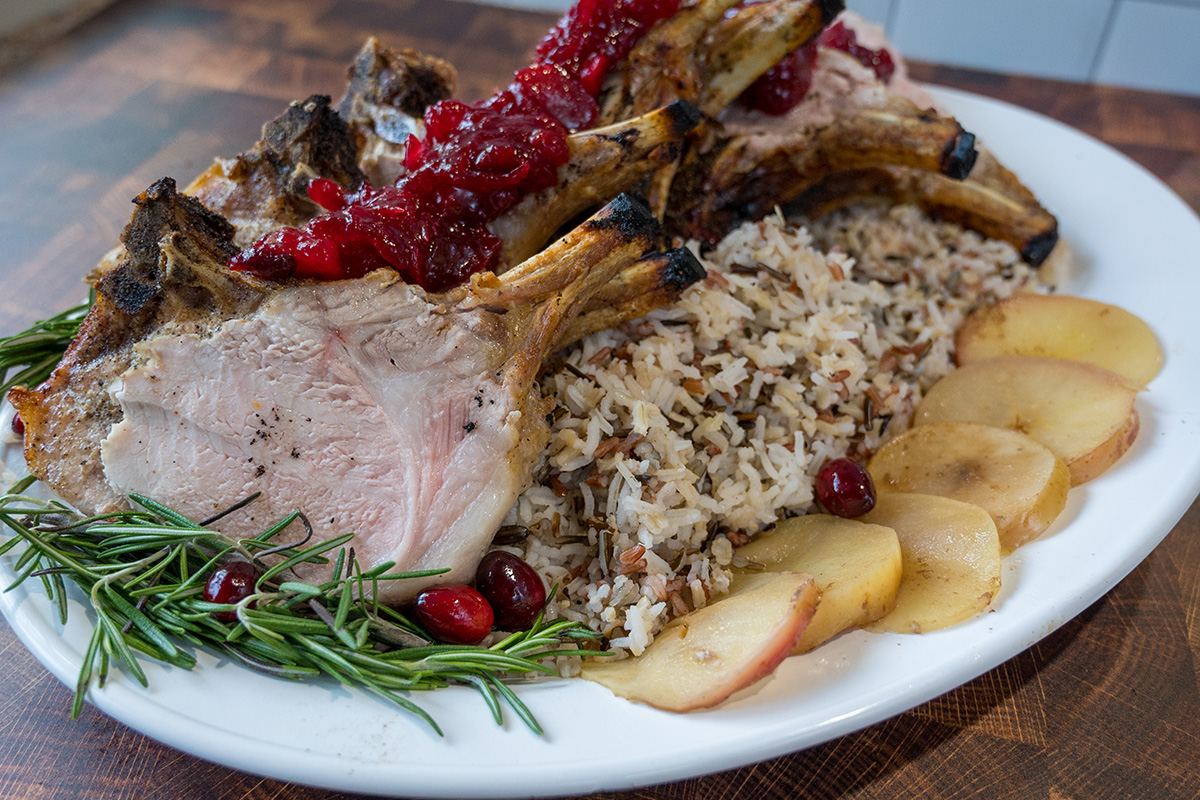 Prairie Fresh® bone-in pork loin roast
3 tablespoons olive oil
Black pepper and sea salt, to taste
1/2 cup light brown sugar
4 small or medium Gala apples, sliced
6 sprigs fresh thyme
6 leaves fresh sage
4 sprigs fresh rosemary
4 cups apple cider
1 cup water



Apple Cranberry Sauce:
1 pound fresh cranberries
2 apples, diced
1 cup sugar
1 teaspoon cinnamon
1/4 teaspoon sea salt
1 cup water
Preheat oven to 450 F. Trim each end of the pork loin roast and remove membrane (or silver skin) from rib side of loin. Coat pork loin roast with oil and season liberally with black pepper, salt and brown sugar. In roasting pan, add apple cider, sliced apples, thyme, sage and rosemary. Place roasting rack in roasting pan and place pork loin on roasting rack. Cook in oven for 1 hour. Then turn oven down to 350 F and continue to cook pork loin roast until internal temperature reaches 145 F. Remove pork loin roast from oven and slice between the bones into individual loin chops. Save drippings from roast for a tasty addition to leftovers. Serve with apple cranberry sauce. Enjoy.
Apple Cranberry Sauce Directions:
Place all ingredients in a pan on medium high heat. Bring to boil, stirring to melt sugar. Once boiling, reduce heat to medium and continue another 5-10 minutes until cranberries begin to soften. Reduce heat to low and cook until most of the water is reduced down and sauce begins to thicken (stir often to prevent burning). Taste and add salt and cinnamon as needed. Once sauce has thickened, it's ready to enjoy with the pork loin roast.