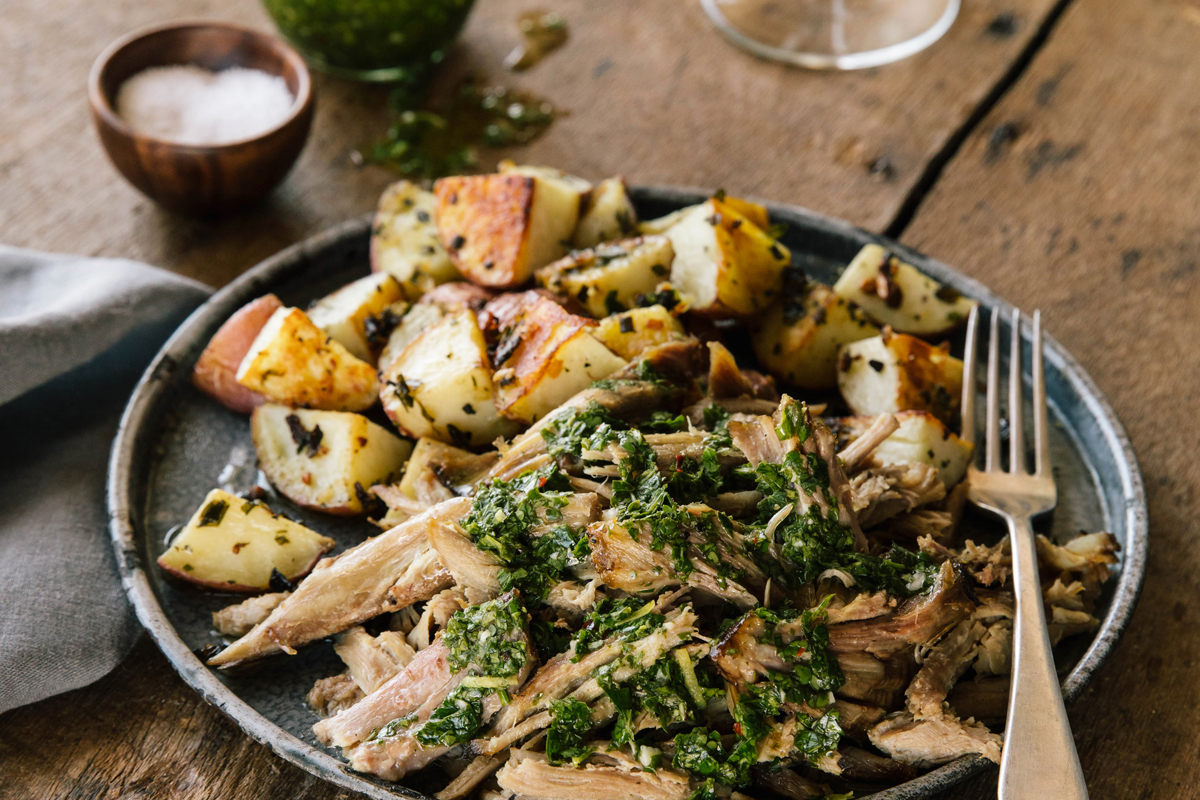 Pork Shoulder Butt with Chimichurri Sauce and Herb-Roasted Potatoes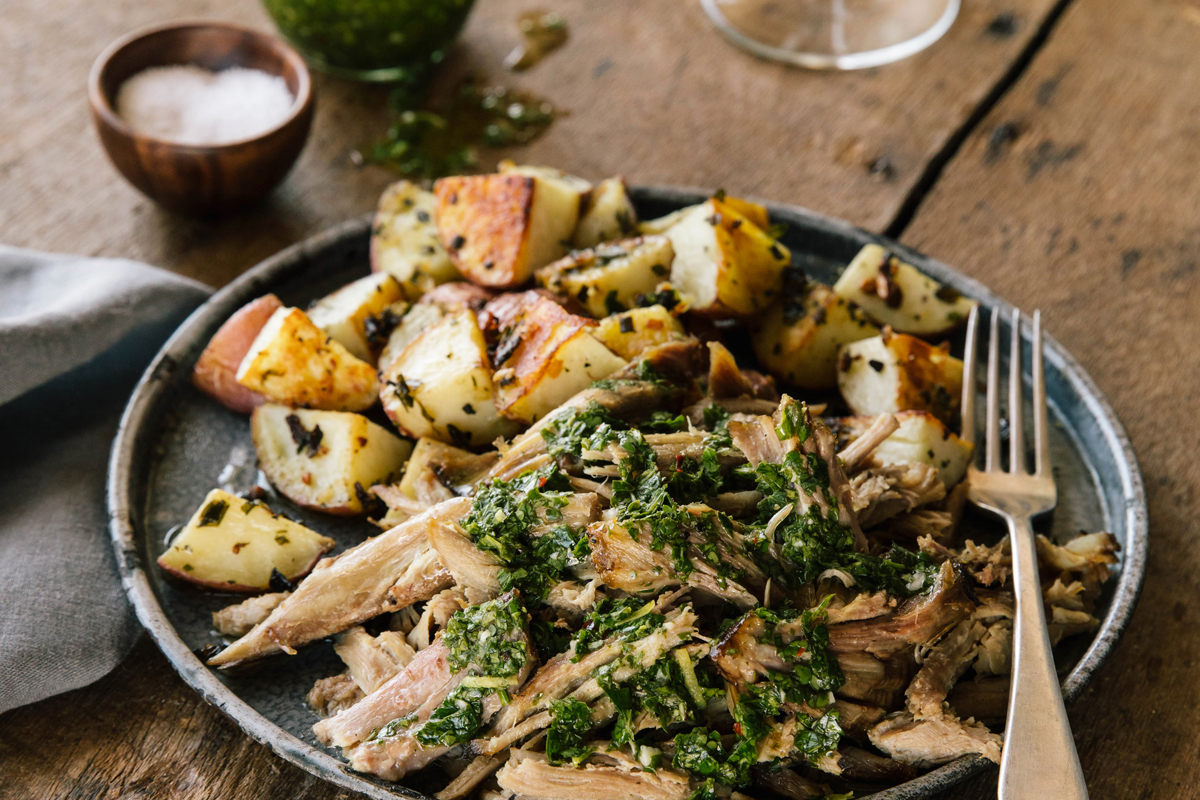 Chimichurri Sauce:
1 tablespoon oregano, loose leaves
1 bunch cilantro
1 bunch parsley
2 cloves garlic
1 lemon, zest and juice
4 tablespoons red wine vinegar
1/4 teaspoon red pepper flakes
1 cup oil
Salt to taste

Herb-Roasted Red Potatoes:
2 pounds red potatoes, quartered
3 tablespoons olive oil
3 tablespoons green onions, chopped
2 tablespoons thyme, chopped
1 tablespoon parsley, chopped
3 cloves garlic, minced
Salt and pepper to taste

Chimichurri Sauce:
Place all ingredients in food processor and pulse until you get the consistency you prefer.
Herb-Roasted Red Potatoes:
Heat oven to 425 F. On large baking sheet, place potatoes and toss with oil until coated, then toss with remaining ingredients until fully coated with herb mixture. Place on large baking sheet and roast for 20-25 minutes or until tender.
Serve with shredded pork butt shoulder and top with Chimichurri Sauce.
This meal is best enjoyed warm.