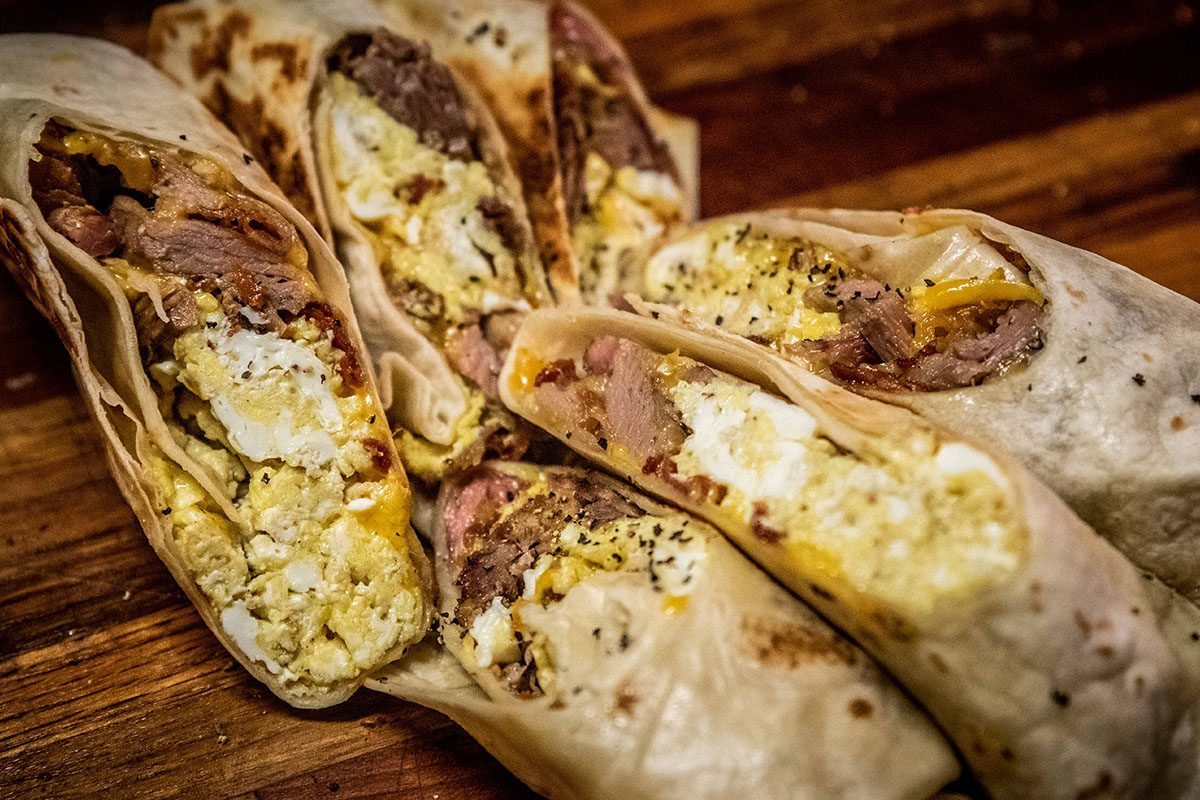 Shredded Pork Breakfast Tacos
Source: The Shed Barbeque and Blues Joint™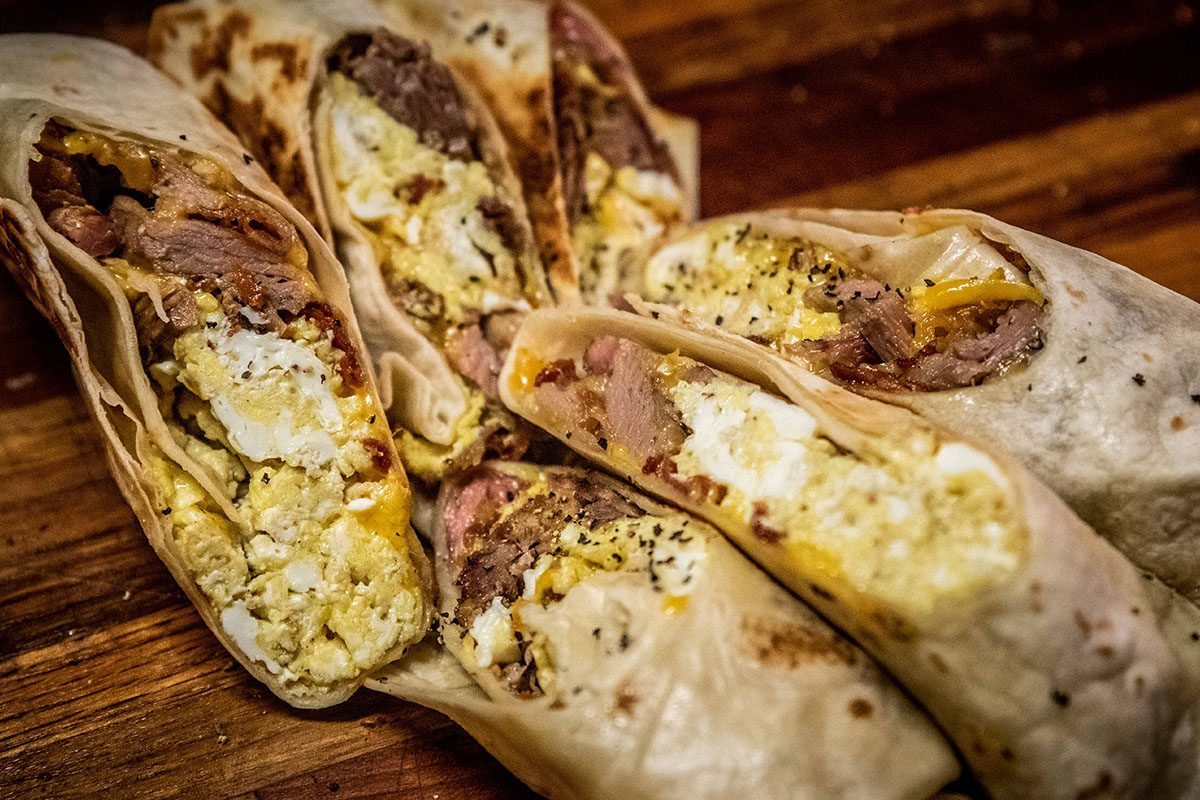 • Slow cooked Prairie Fresh® pork butt
• Eggs (3 per taco)
• Salt and pepper to taste
• Cheddar cheese (optional)
• Bacon
• Large flour tortillas
Reheat leftover pork, scramble the eggs with salt and pepper to taste and fry bacon. Combine cooked ingredients on a warm tortilla and top with cheddar cheese (optional). Roll up tortilla, cut and serve.
Slow cooker directions:
Season pork butt with salt, pepper and garlic. Chop up vegetables such as bell peppers, carrots and onions to include in the roast. Place pork butt and chopped vegetables into the slow cooker on low for 7 hours. Uncover slow cooker and let roast rest for 7-10 minutes.