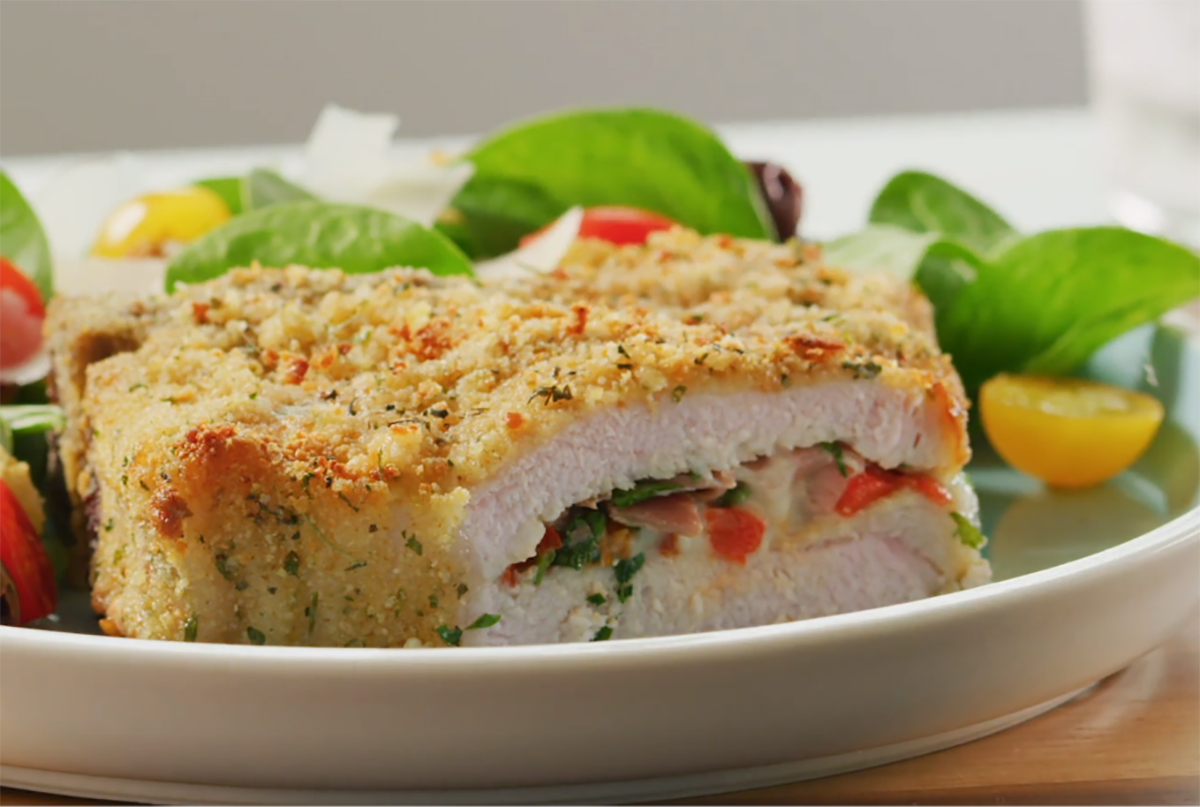 Air Fryer Italian-Stuffed Pork Chop
Source: National Pork Board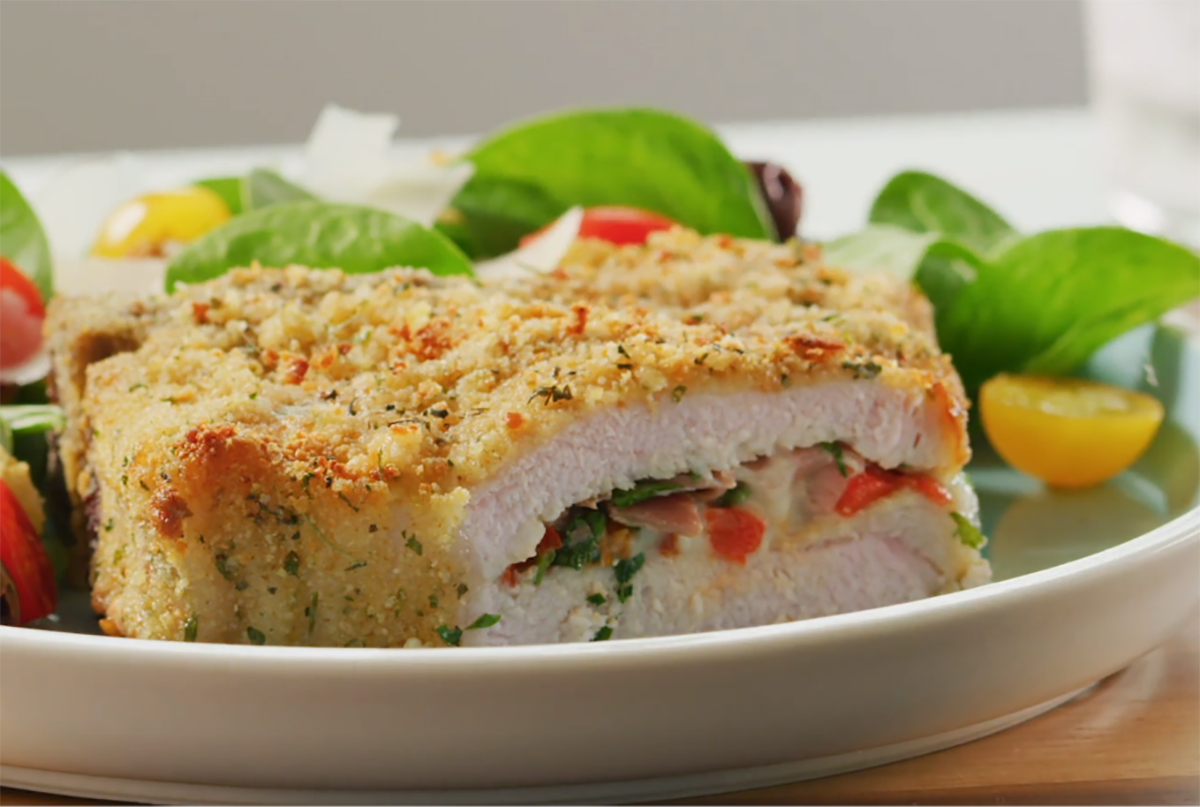 1 Prairie Fresh® bone-in ribeye pork chop (12-ounce cut 1 inch thick)
1 ounce Fontina cheese (cut up)
1 1/2 slices prosciutto (cut up)
2 teaspoons roasted red peppers (finely chopped, bottled)
3/4 teaspoon fresh Italian parsley (finely chopped)
1 pinch red pepper flakes (optional)
1 egg (beaten)
1/3 cup Italian seasoned panko breadcrumbs
2 teaspoon grated Parmesan cheese
olive oil cooking spray
Preheat air fryer to 400 F according to manufacturer's directions.
Meanwhile, pat pork chop dry with paper towels. Make a pocket in the chop by cutting horizontally from the fat side almost to the bone or the opposite side.
Combine Fontina cheese, prosciutto, roasted peppers, parsley and, if desired, red pepper flakes; stuff mixture into pork chop. Close opening using wooden toothpicks. Place beaten egg in a shallow bowl. In another shallow bowl combine breadcrumbs and Parmesan cheese. Dip chops into egg, then into breadcrumb mixture, turning to coat.
Lightly spray the air-fryer basket with cooking spray. Place chop in basket; lightly spray top of chop with cooking spray. Cook for 6 minutes. Turn chop over and lightly spray with cooking spray. Cook for 6 minutes more or until lightly golden and instant-read thermometer inserted near center and not touching filling reads 145 F. Let rest for 3 minutes before serving.