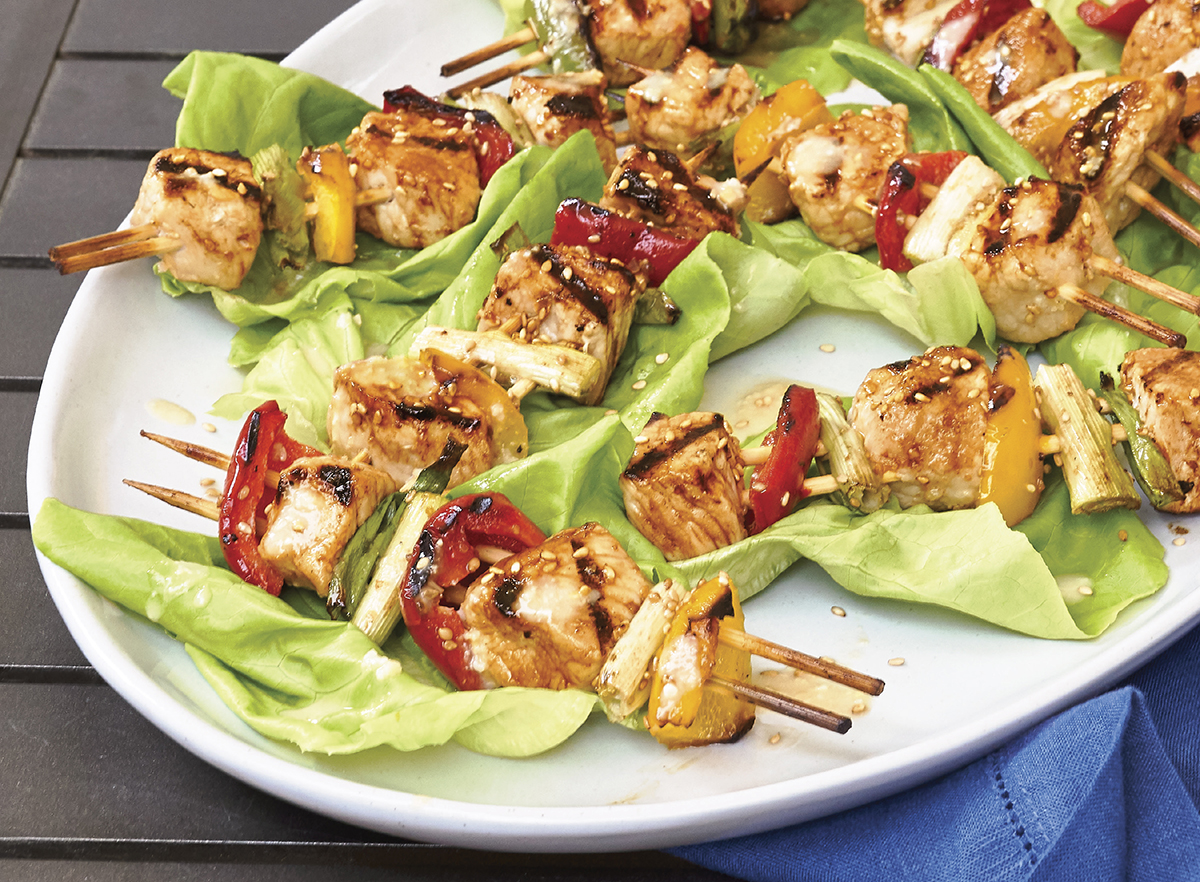 Source: The National Pork Board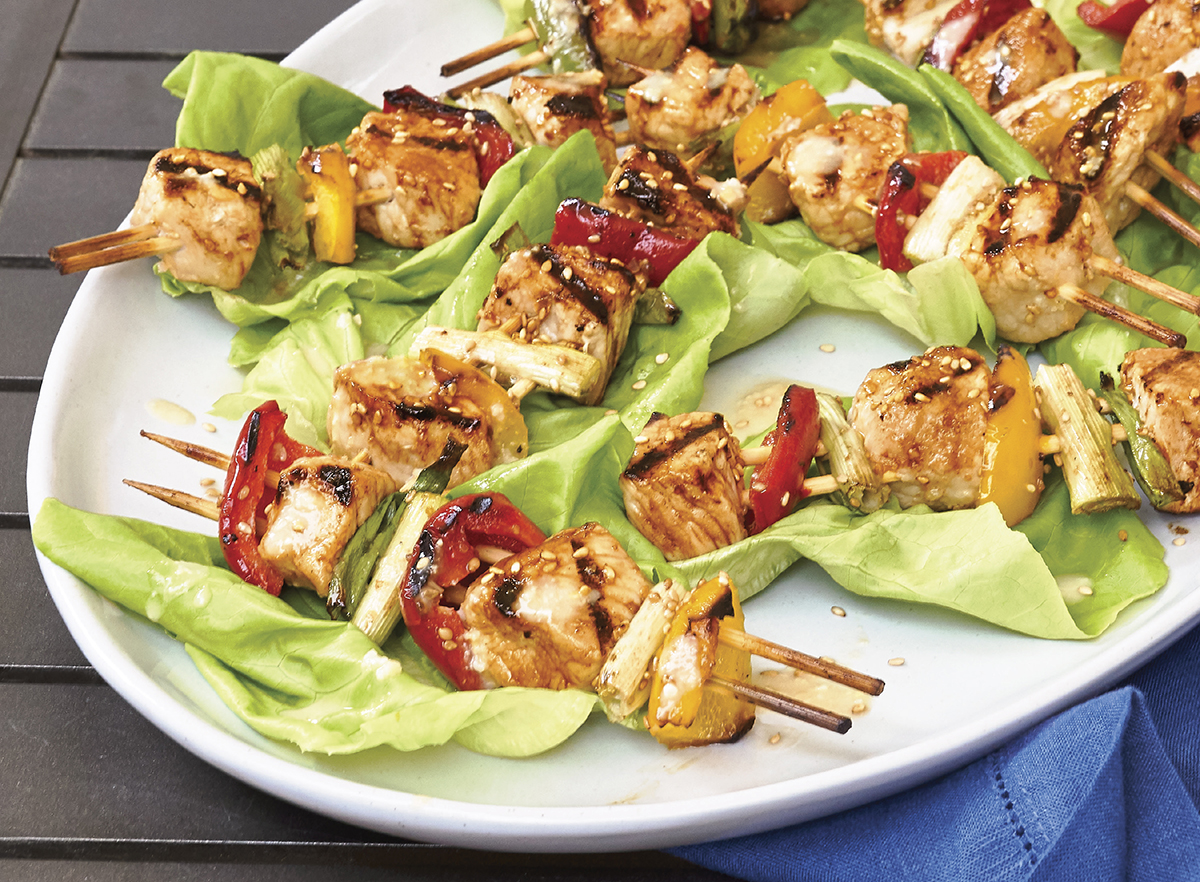 1 pound Prairie Fresh

® boneless pork loin (cut into 1-inch cubes)

¼ cup mirin rice cooking wine

2 tablespoons white miso (fermented soybean paste)

2 tablespoons unseasoned rice vinegar

1 tablespoon fresh ginger (grated)

1 tablespoon honey

½ teaspoon Asian toasted sesame oil

5 green onions (cut into 1-inch pieces)

2 red bell peppers (small, and/or yellow and/or green bell peppers seeded and cut into 1-inch pieces)

Vegetable oil

Sesame seeds, toasted

Bibb lettuce leaves (small)
Preheat grill to medium heat for direct grilling. Soak bamboo skewers in water for 30 minutes.
Meanwhile, place pork in large resealable plastic bag. In a medium bowl whisk together mirin, miso, rice vinegar, ginger, honey, and sesame oil. Set aside 3 tablespoons of the miso marinade. Pour remaining marinade over pork, close bag to seal. Turn bag evenly to coat pork with marinade. Let stand at room temperature for 15 minutes.
Alternately thread pork, green onions, and bell peppers onto bamboo skewers, using 2 skewers each for kabob for easy turning. Discard miso marinade in bag. Brush meat and onions with half of the reserved miso mixture.
Brush grill grate with vegetable oil. Grill kabobs, covered, for 8 to 10 minutes or until the internal temperature of the pork reaches 145 F, turning over halfway through grilling.
Serve kabobs on lettuce leaves. Brush with remaining reserved miso mixture. Sprinkle with sesame seeds.