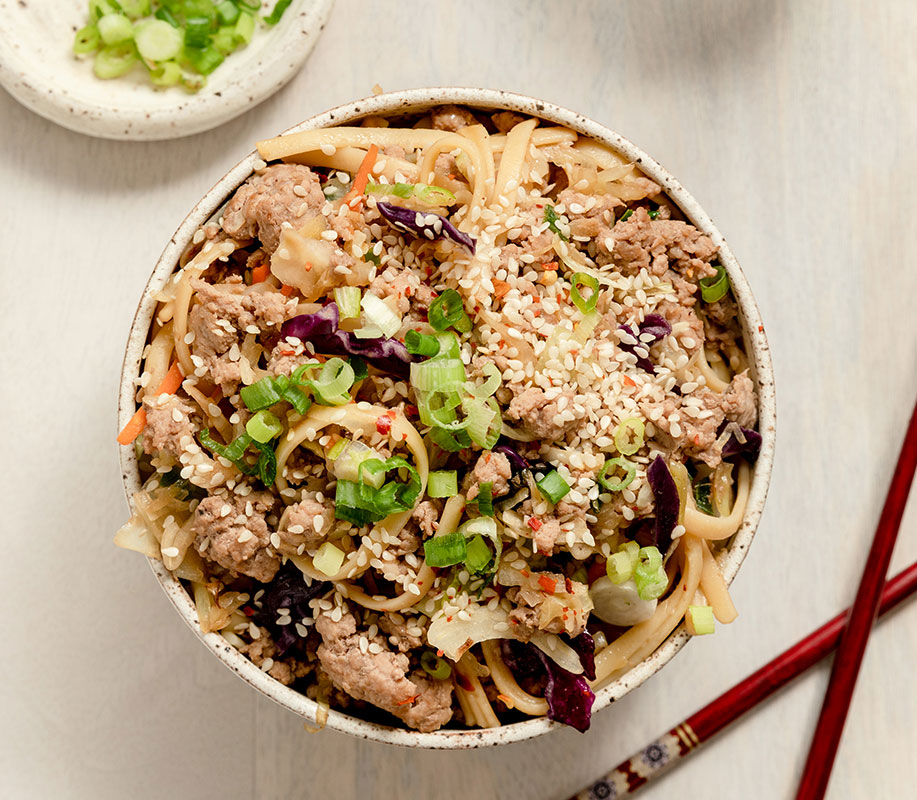 Ground Pork Potsticker Bowl
Source: The National Pork Board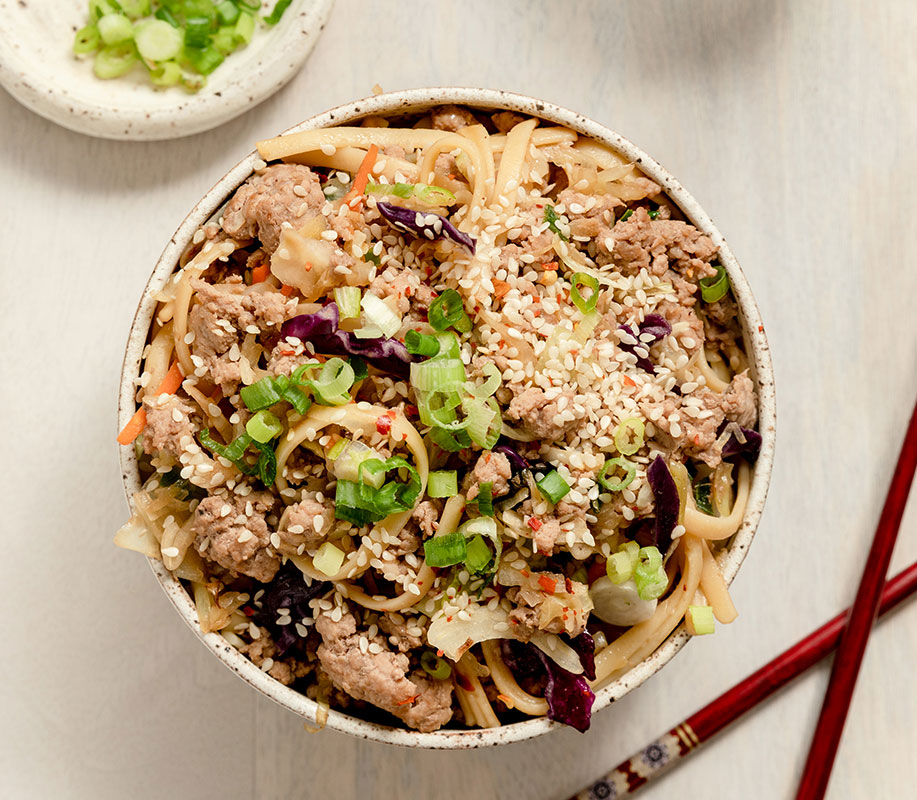 1 pound Prairie Fresh

®

ground pork
1 pound linguine pasta
3 cups coleslaw mix
5 green onions
3 cloves garlic
1 Tablespoon ginger paste
3 Tablespoons soy sauce
2 Tablespoons hoisin sauce
2 Tablespoons rice wine vinegar
1 Tablespoon sesame oil
1 teaspoon red pepper flakes
Sesame seeds (for garnish, optional)
Prepare the pasta according to the package.
In a skillet over medium high heat, heat the sesame oil.
Add the garlic cloves and stir for 30 seconds to 1 minute then add ground pork.
Cook until the pork begins to brown, about 3 minutes.
Stir in the coleslaw mix, ginger paste, soy sauce, hoisin sauce, vinegar, and red pepper flakes.
Continue cooking until the pork is fully cooked through, about 5-7 minutes until internal temperature reaches 160 F.
When pork is done, add the pasta to the skillet and toss well.
Stir in green onions and top with sesame seeds.