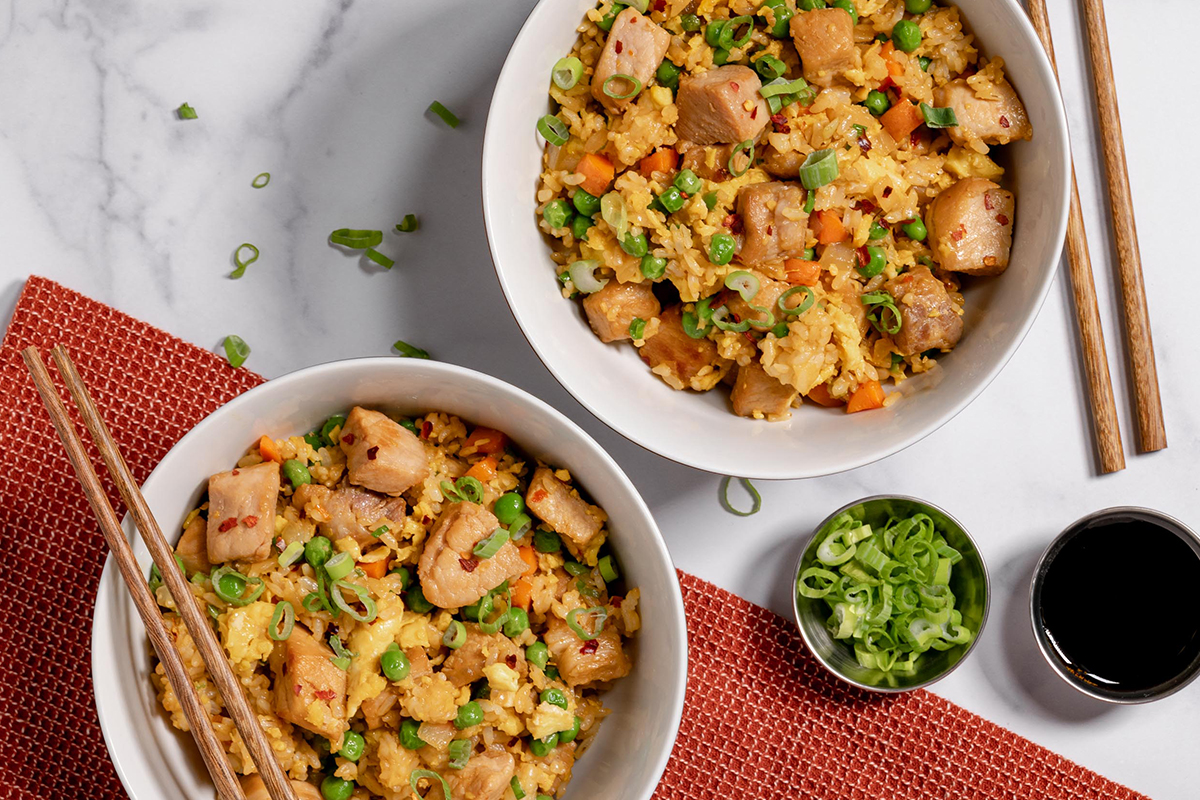 Source: Chef Jean-Paul Bourgeois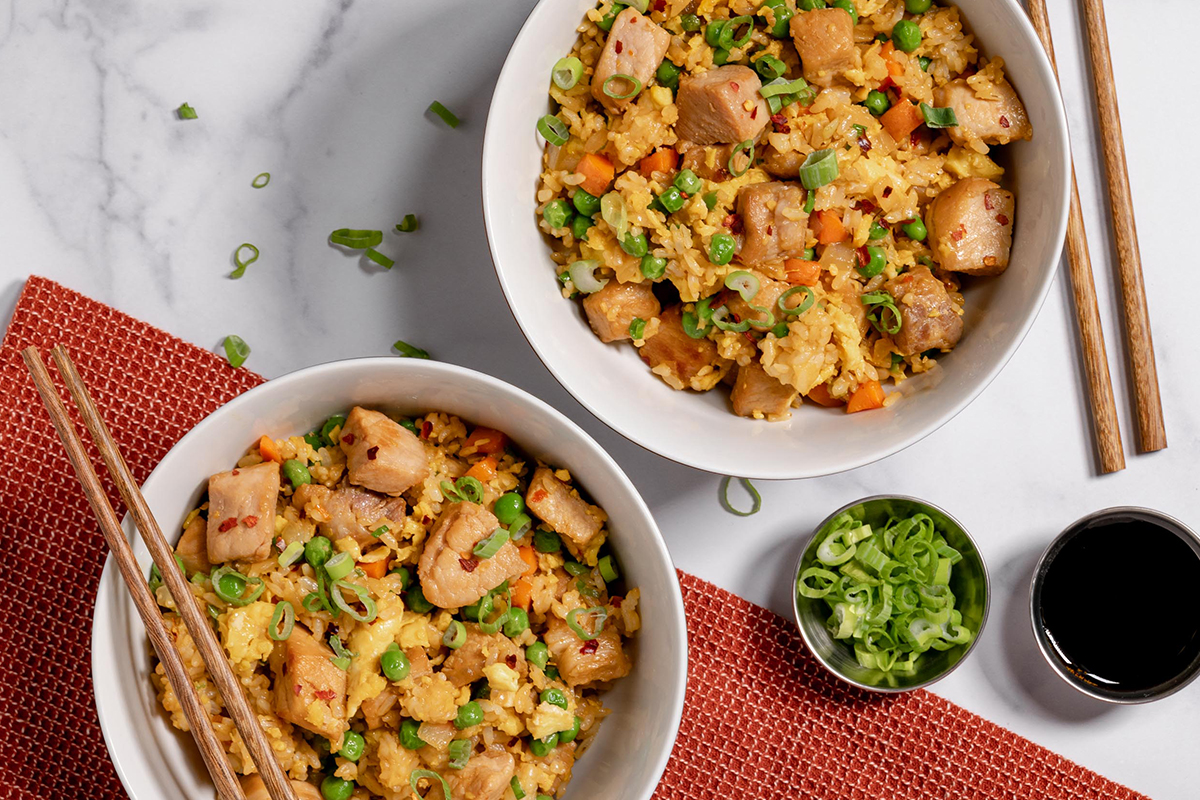 2 pounds Prairie Fresh® Natural pork loin, sliced in medallions, cut in half
2 tablespoons vegetable oil, divided
3 large eggs, lightly beaten
1/2 large yellow onion, chopped
1 carrot, peeled and cut into 1/4" pieces
kosher salt
freshly ground black pepper
1 tablespoon grated ginger
2 cloves garlic, minced
1 cup frozen peas
4 cups cooked white rice (cooled and day old)
2 tablespoons low-sodium soy sauce
1 tablespoon hoisin sauce
3 green onions, thinly sliced
1 teaspoon sesame oil
For the marinade:
1/2 cup low-sodium soy sauce
1/4 cup water
1 tablespoon sesame oil
1 tablespoon chili flakes
3 slices fresh ginger
3 tablespoons white sugar
In a bowl, combine all marinade ingredients and stir until the sugar dissolves. In a resealable bag, add pork medallions and marinade. Marinate pork medallions for 4-12 hours in a refrigerator.
Dry the medallions with a paper towel. Cut into bite-sized pieces and set aside.
In a large skillet over medium heat, heat 1 tablespoon vegetable oil. Add eggs and let sit for a few seconds before lightly scrambling and folding the egg mixture over itself. Remove from skillet and set aside.
In the same skillet, heat remaining tablespoon oil. Add onion and carrot. Cook, stirring occasionally, until the vegetables are tender. Add the cubed pork loin to the skillet and season with salt and pepper. Cook until the pork starts to caramelize. Stir in the ginger, garlic and peas. Cook about 1 minute until fragrant.
Add the rice. Stir in the soy sauce, hoisin, green onions and sesame oil. Toss to combine. Fold in the scrambled eggs.
Serve immediately.