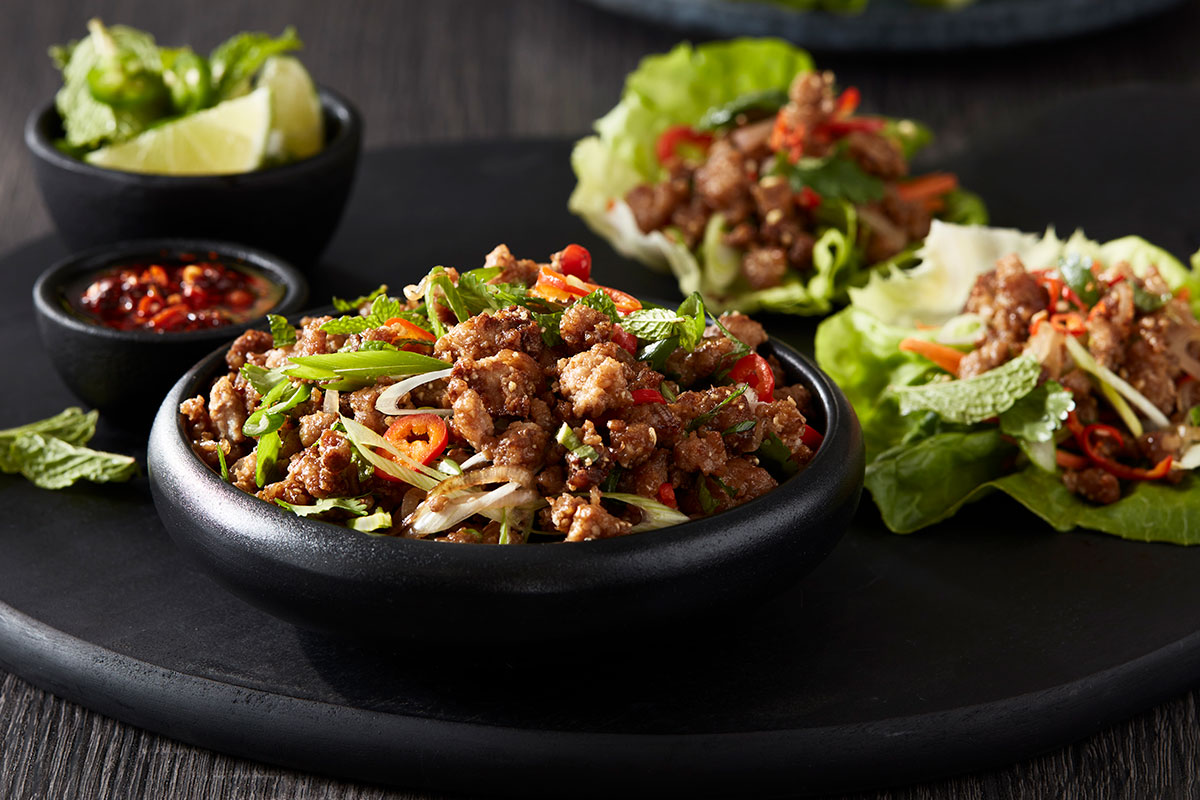 Source: Chef Jean-Paul Bourgeois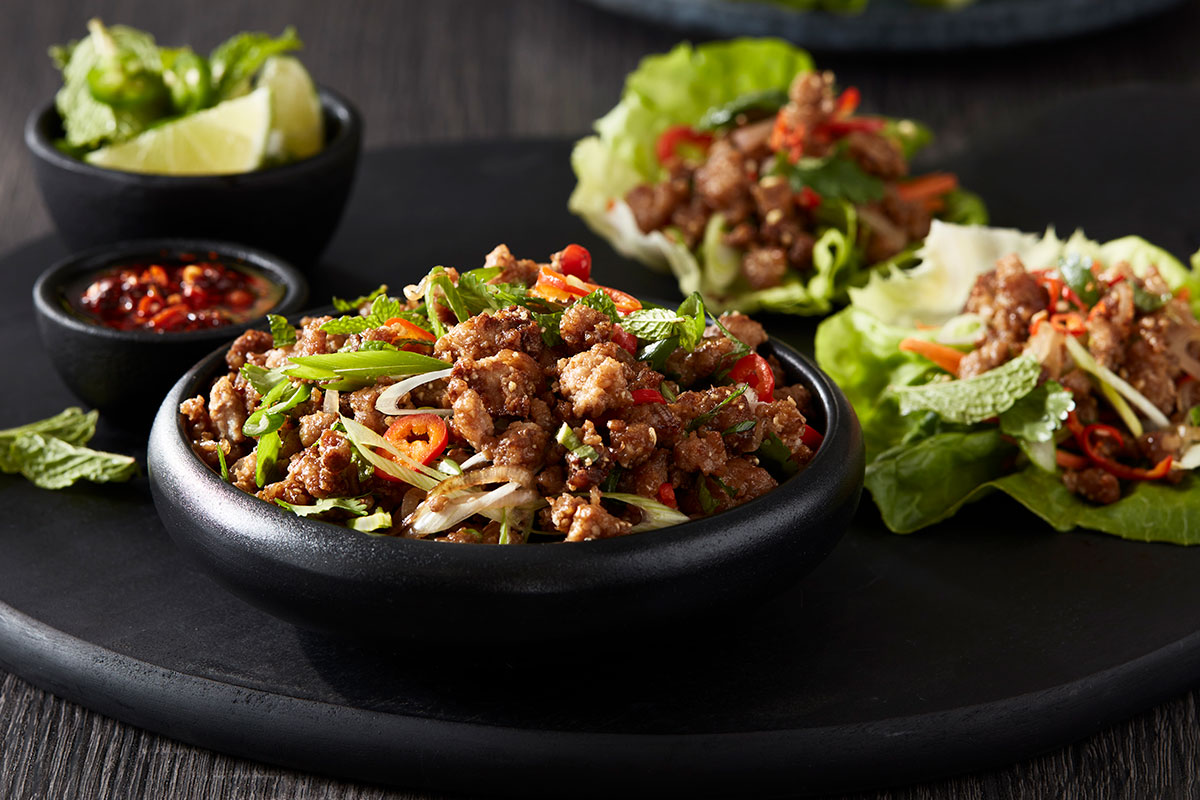 1 tablespoon uncooked sticky rice (you can also substitute regular white rice)
1 tablespoon vegetable oil
1 pound ground Prairie Fresh® pork
1/4 teaspoon sugar
1 tablespoon fish sauce
1 lime, juiced
1 red chili, (Thai bird, Fresno), sliced
3 shallots, peeled and thinly sliced
3 scallions, sliced
1/4 cup cilantro, whole leaves
1/2 cup mint, whole leaves
lettuce leaves (optional)
In a dry wok or cast iron pan over low heat, toast the rice grains, stirring continuously until they turn golden and fragrant - about 10 minutes. Grind to a coarse powder in a mortar & pestle. Set aside.
Place your wok back over high heat until smoking. Add the oil and the ground pork. Stir-fry until the pork is browned, and add in the toasted rice powder, sugar, fish sauce and lime juice.
Stir-fry for another minute, and then add in the chili, shallots, scallions, cilantro and mint. Stir-fry for one more minutes, and then taste for seasoning. Add more chili, sugar, fish sauce and/or lime juice to taste.
Serve with sticky rice, steamed jasmine rice and/or lettuce leaves.