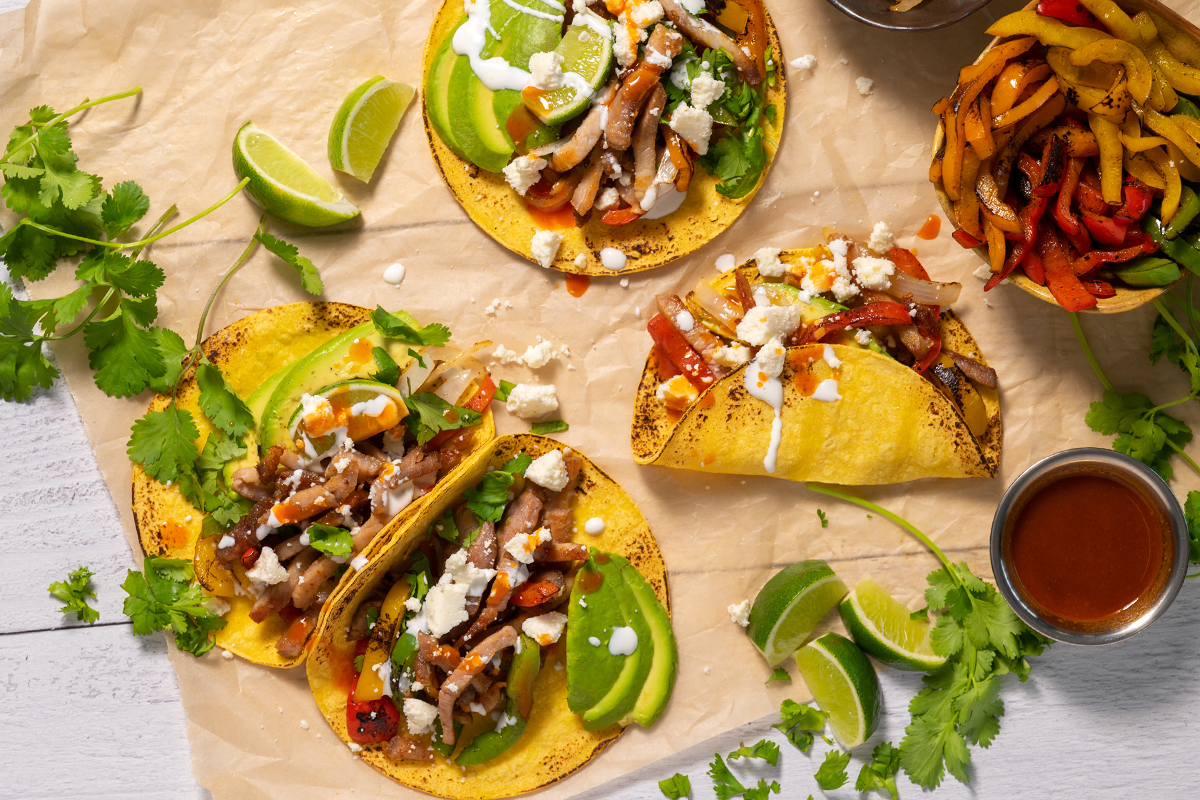 Sous Vide Pork Loin Carnitas With Roasted Peppers and Onions
Source: Pitmaster Joe Pearce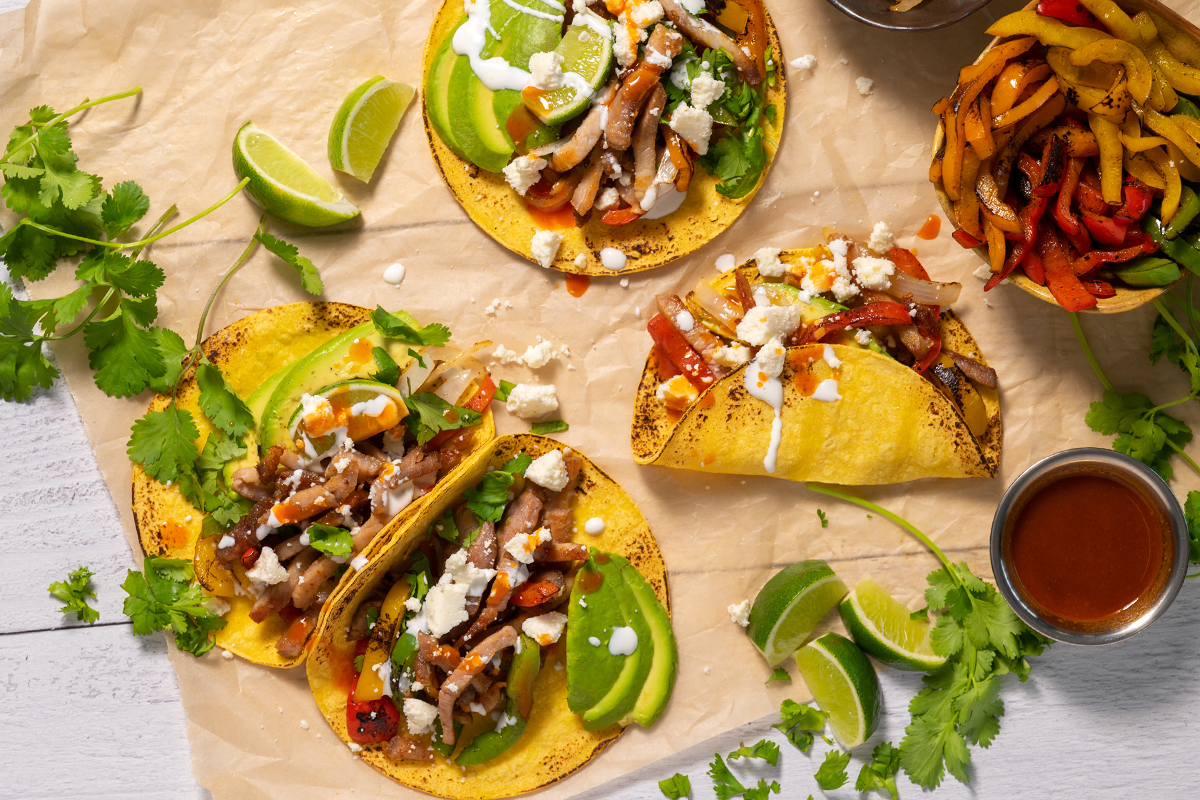 3-4 pounds Prairie Fresh® boneless pork loin
1 cup kosher salt
2 cups vegetable oil
4 bell peppers, large
1 yellow onion, medium
12-16 flour or corn tortillas
1 1/2 tablespoons Cajun seasoning
Dry off your pork loin and season liberally with salt. Place seasoned loin in a vacuum-sealed bag, then vacuum all the air out and seal. If you do not have a vacuum sealer, place loin in a 2.5-gallon freezer bag. With the seal 75% closed, submerge bag into large pot filled with water. Once all the air is out of the bag, finish by completely closing the seal, allowing no air to return into the bag.
Place bag in fridge while you start your sous vide machine.
Set your sous vide to 137 F while pork is resting in the refrigerator. Once at temp, place the pork into the sous vide and cook for 6 hours.
With 30 minutes left, slice bell peppers and onions and place on a greased cooking sheet. Cook in oven at 350 F for 20 minutes or until soft. Remove from oven and transfer to a mixing bowl. Add Cajun seasoning to taste.
After 6 hours of cooking, remove loin from bag and cut into 1/2-inch thick slices. Add oil to a fry pan and heat to 350 F. Once heated, place each pork slice into pan, cooking each side until crispy and brown.
Serve fried pork carnita slices topped with the roasted peppers and onions on tortillas.