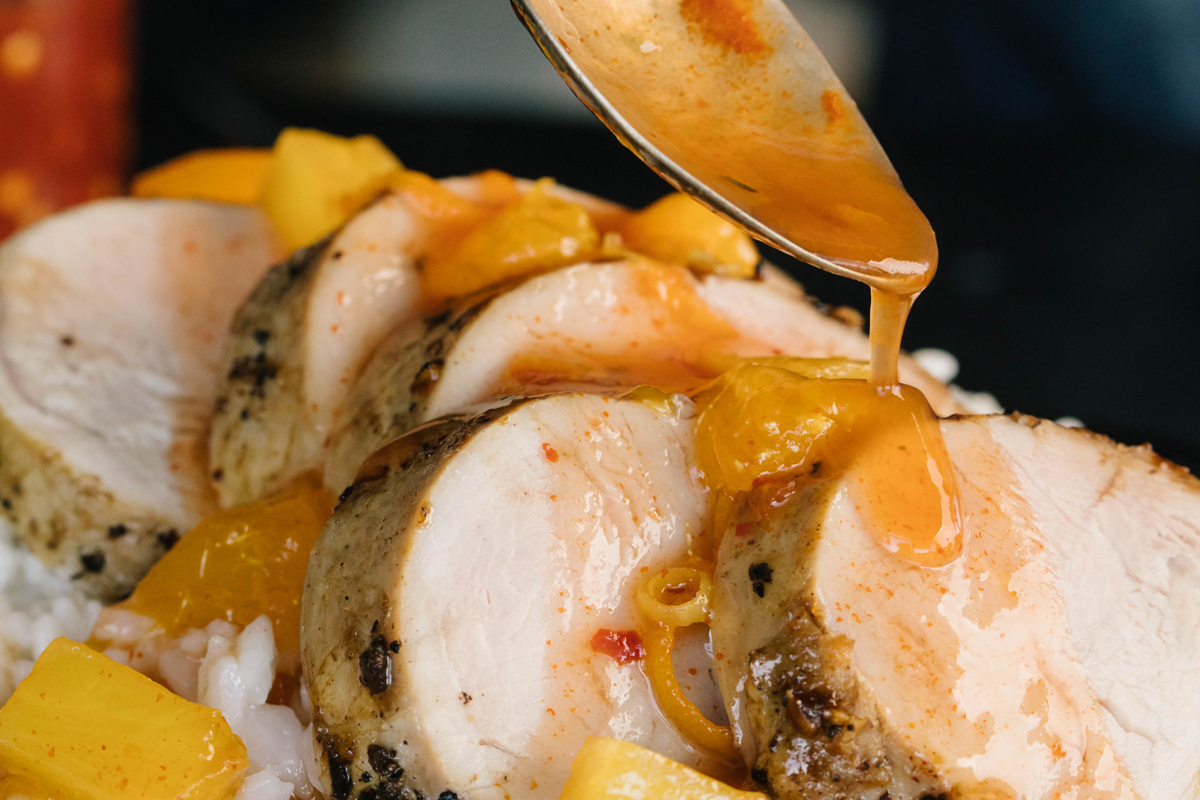 Roasted Pork Tenderloin with Citrus Sweet and Sour Sauce on Ginger Rice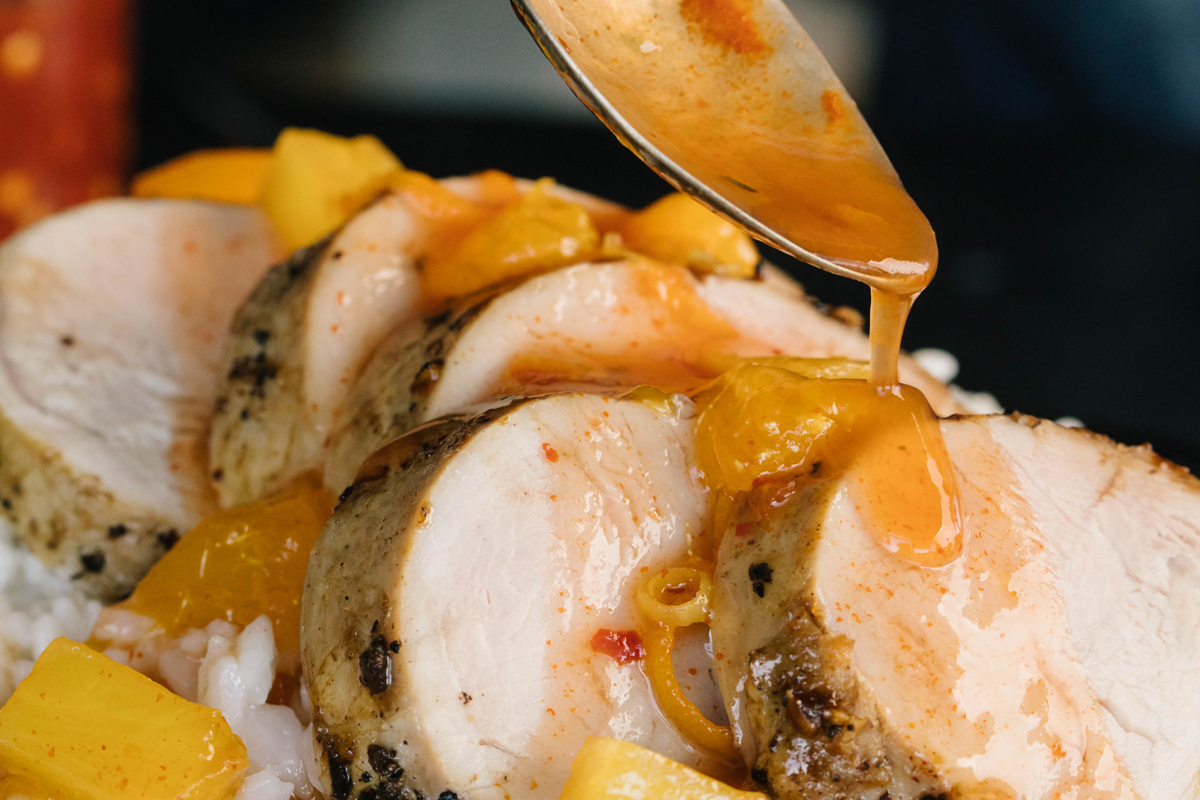 Pork Tenderloin:
2 pounds Prairie Fresh® pork tenderloin
2 tablespoons garlic, minced
2 tablespoons olive oil
Salt and pepper to taste

Citrus Sweet and Sour Sauce:
1 12 ounce jar sweet and sour sauce of choice
1/2 tablespoon garlic chili sauce, optional
2 tablespoons pineapple juice
1 orange, zested
1 tablespoon lemon zest
1 tablespoon lemon juice
1/4 cup pineapple, diced
1/4 cup mandarins, diced

Ginger Rice:
2 tablespoons olive oil
1 tablespoon ginger, minced
1 cup rice
2 cups water
Salt to taste
Garnish:

2 tablespoons green onions, thinly sliced
Pork Tenderloin:
Preheat oven to 350 F. Season pork tenderloin with garlic, salt, and pepper. Allow to rest for 10 minutes. In a large skillet, heat olive oil on medium-high for 2-3 minutes, until shimmering. Sear pork on all sides to a golden brown color.
Place pork on baking sheet and place in oven for approximately 20 minutes or until pork reaches 145 F internal temperature. Remove from oven and allow pork to rest for at least 5-7 minutes, and then slice.

Citrus Sweet and Sour Sauce:
In a medium saucepan, combine all ingredients and bring to a simmer for 10 minutes.

Ginger Rice:
Heat oil in medium-sized pot on medium-low heat until oil is shimmering. Add in ginger and sauté for 3-5 minutes. Stir in rice so it is lightly coated with the ginger and oil. Add in water and bring to a boil. Once boiling, turn heat down to low and place lid on pot. Allow to simmer for 15 minutes or until done. Remove from heat and let stand for 10 minutes with lid on. Fluff rice with fork.


Serve sliced pork tenderloin over ginger rice, then top with citrus sweet and sour sauce. Garnish with green onions and serve immediately.