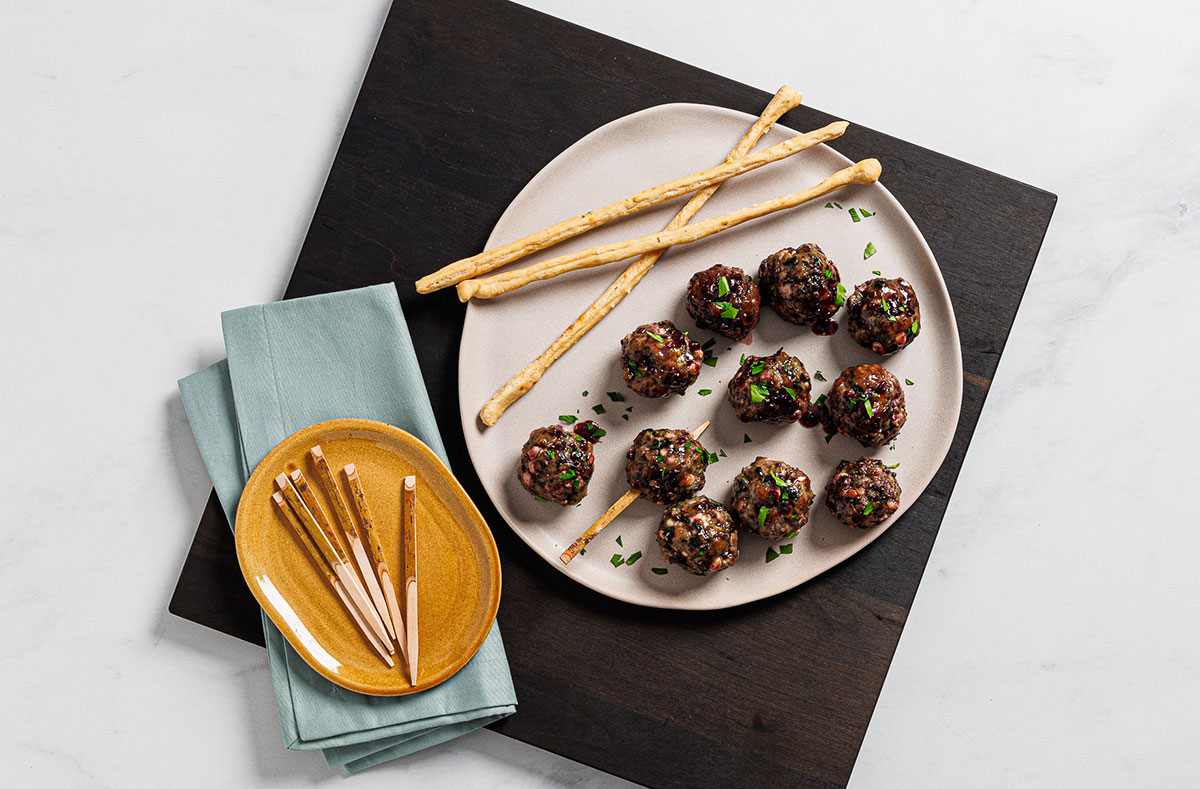 Source: Chef Jean-Paul Bourgeois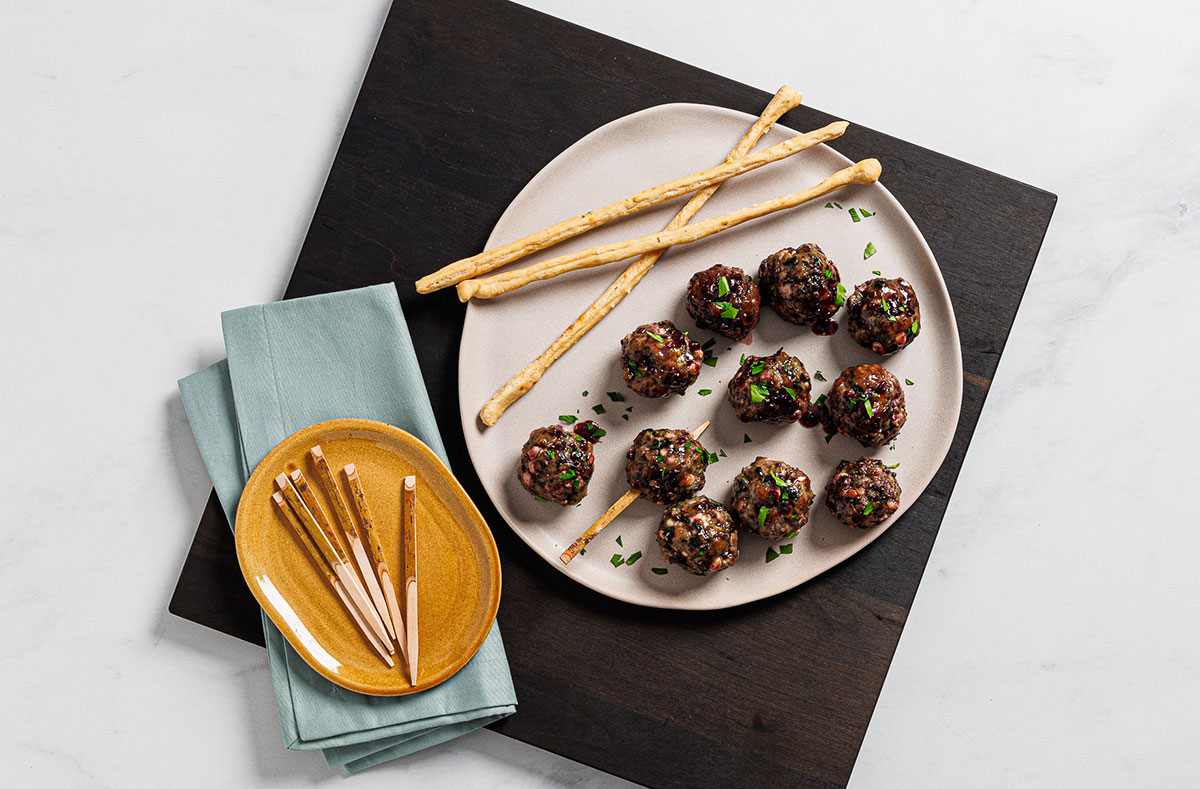 2 pounds Prairie Fresh

®

ground pork
1-pound crumbled feta cheese
4 cloves garlic, finely chopped
2 tablespoons dried oregano
Zest of 1 lemon
2 bunches of spinach, rough chopped
1 tablespoon crushed chili flake
Salt and pepper, to taste
For the sauce:
2 tablespoons of butter
½ cup finely minced shallot
2 cups red wine
2 tablespoons spicy fig preserves
1 tablespoon chopped parsley
For the meatballs, combine all ingredients and mix thoroughly being careful not to over mix into a paste.
In a small skillet, roll a meatball and cook it in a bit of olive oil. This process acts as a taste test and will determine how much salt and pepper you use. Once cooked, taste, adjust seasoning, and cook another meatball if necessary.
Roll your meatballs into 1–2-ounce portions or use an ice cream scoop to "measure" out the size of your meatball.
Once portioned, gently roll your meatballs in the palm of your hand and set aside until you are ready to cook.
Roast meatballs in an oven at 400 F. You can also use a griddle or smoker to cook your meatballs.
For the sauce, melt butter in a large saucepan.
Add shallots and a pinch of salt and begin to sweat your onions.
Once your shallots are translucent, add red wine and fig preserves.
Allow your sauce to reduce and thicken by half.
Add your meatballs to the pan with your sauce. Roll and coat thoroughly.
Finish with a sprinkle of parsley.