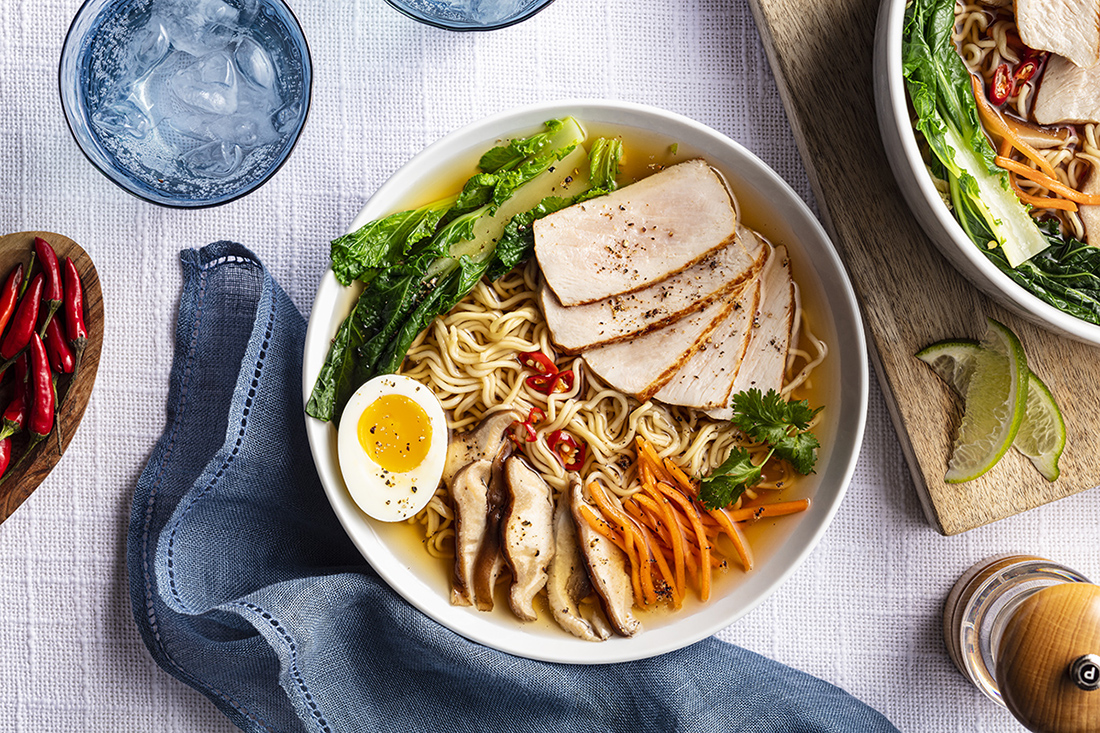 Source: The National Pork Board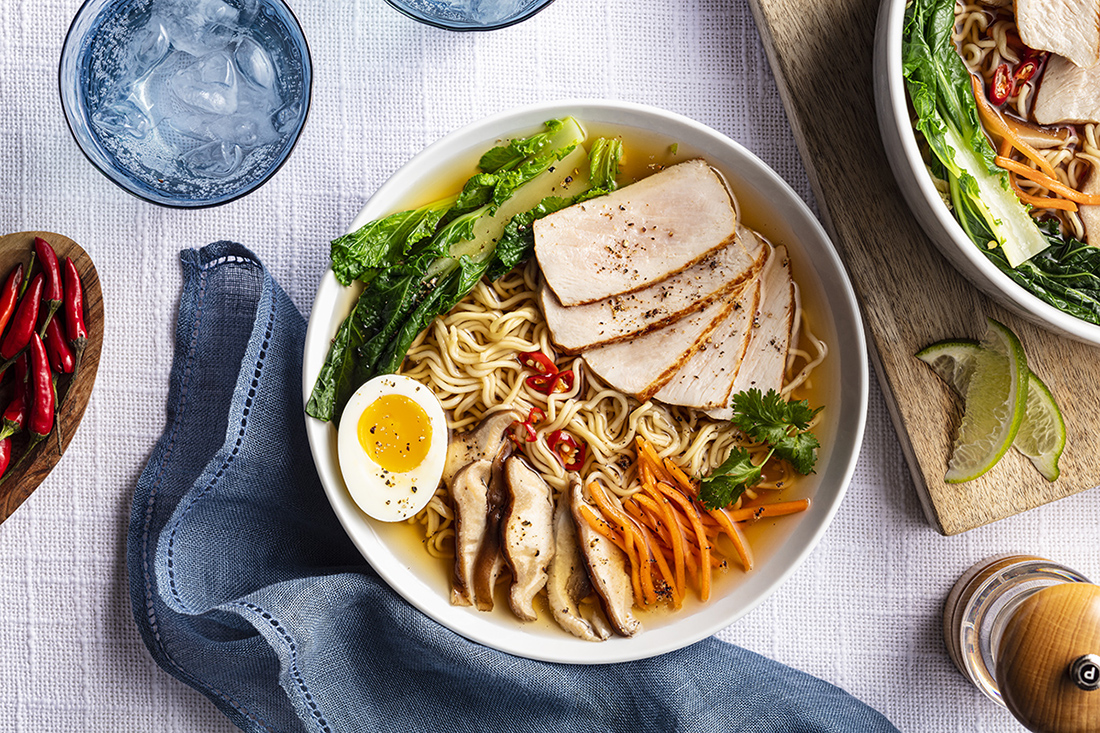 8-ounce Prairie Fresh® pork tenderloin (thinly sliced)
4 cups no-salt-added vegetable stock
2 teaspoons hot chili sauce (or to taste)
1 teaspoon vegetable oil
1 tablespoon teriyaki sauce
1 cup shiitake mushrooms (or chestnut mushrooms, sliced)
1 ½ cups baby bok choy (or other Chinese greens, sliced)
1 red pepper (deseeded and sliced)
4 ounces ramen noodles (drained, plain without spice packets)
½ cup matchstick carrots
1 red chili (deseeded and sliced)
4 fresh cilantro springs
1 lime (cut into wedges, for garnish/optional)
1 egg (soft-boiled, for garnish/optional)
Add the stock to a large saucepan with the chili sauce and bring to a boil. Turn down the heat and simmer for 2 minutes. Meanwhile, heat the oil in a non-stick frying pan, add the pork and cook for 7 minutes, turning once.
Add the teriyaki sauce and 3 tablespoons of water to the pan with the pork. Cook pork for another 2 minutes or until the juices run clear.
Add the mushrooms, bok choy, pepper, noodles, and carrots to the chili broth. Cover and simmer for 4 minutes until the noodles and vegetables are tender.
Divide the noodles and vegetables between 2 bowls and ladle over the broth. Top each dish with the pork slices, chili, lime, half of soft-boiled egg, and cilantro. Serve immediately.