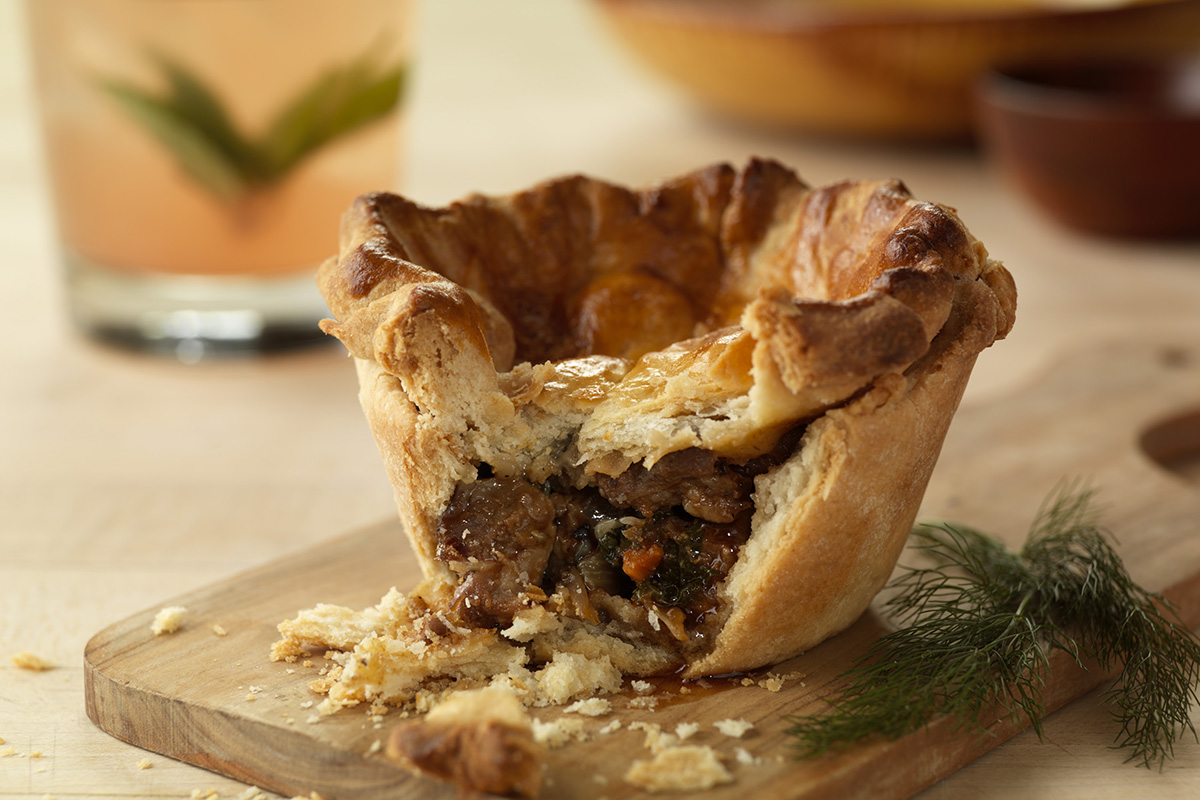 Pork and Stinging Nettle Pie
Source: National Pork Board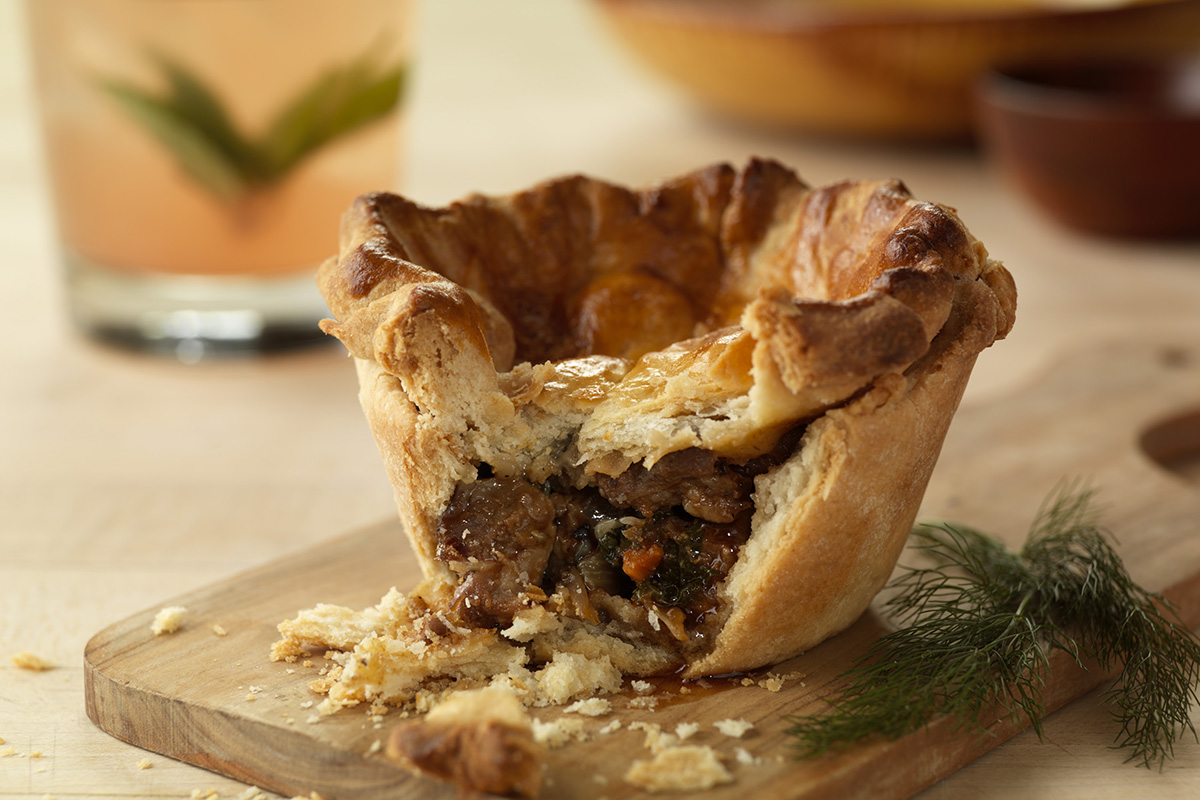 2 pounds Prairie Fresh® pork shoulder, cubed
1 onion, diced
4 stalks celery, diced
2 carrots, diced
1 tablespoon olive oil
1/2 cup sherry
4 cups pork stock
1 tablespoon cornstarch
1 pound nettles (cleaned)
salt, to taste
1 tablespoon sherry vinegar
6 cups flour
2 tablespoons sugar
1 tablespoon salt
3/4 pound butter, diced and cold
3/4 cup lard, diced and cold
ice water, as needed
Make mirepoix: Add olive oil to large skillet set over medium-low heat. Add the onions, carrots and celery mixing well to coat. Cook, stirring often, for 10-12 minutes, or until softened and onions are translucent. Adjust heat to prevent vegetables from browning.
For the filling: sear pork in a large pot until well browned. Add mirepoix and saute until browned and tender; deglaze with sherry wine.
Add pork stock and simmer until tender. Make a slurry with the cornstarch and fold nettles in. Add nettle slurry to pot and bring to boil to thicken. Season with salt and vinegar and chill.
For the dough: combine the flour, sugar and salt. Cut the mixture with lard and butter, keeping it very cold. Add water until crumbling and barely holding together. Wrap and chill.
To serve: roll pie dough into small muffin tins and fill with pork mixture. Top with a layer of dough, vent and bake at 375 F for 15-20 minutes or until dough is cooked through and flaky.