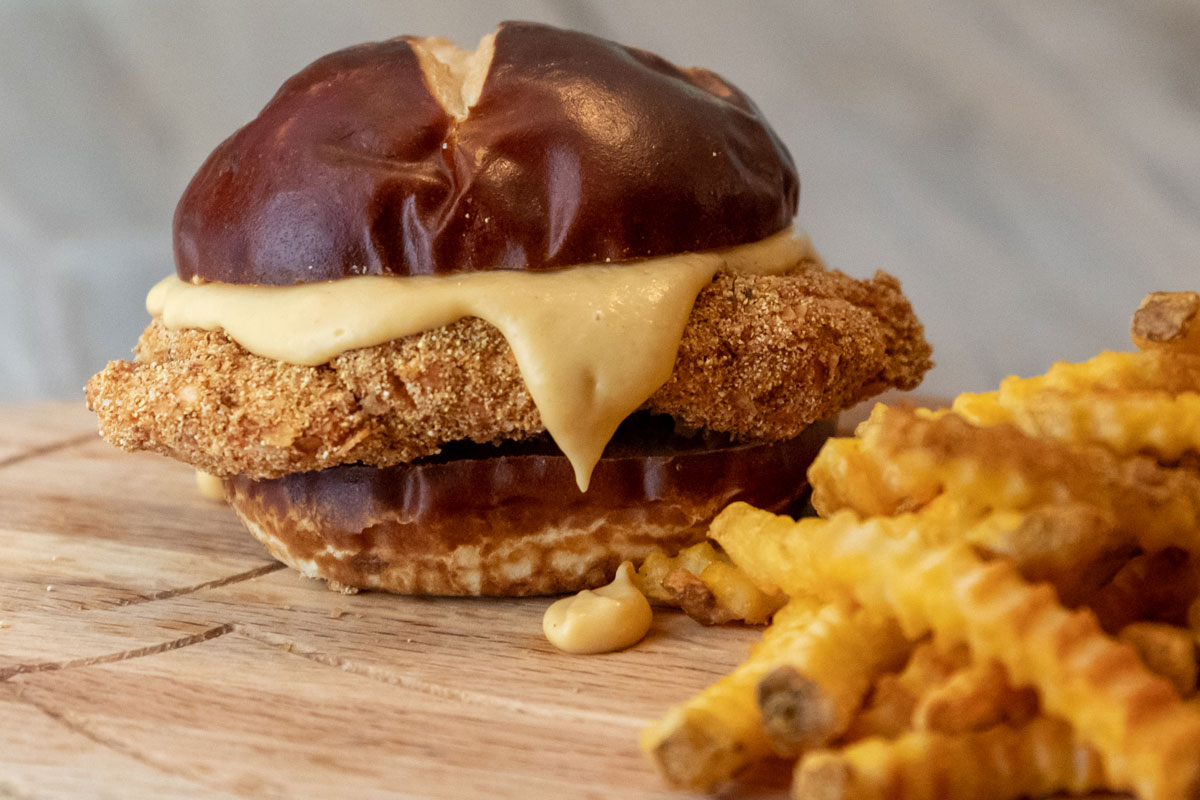 Source: Brad and Brooke Orrison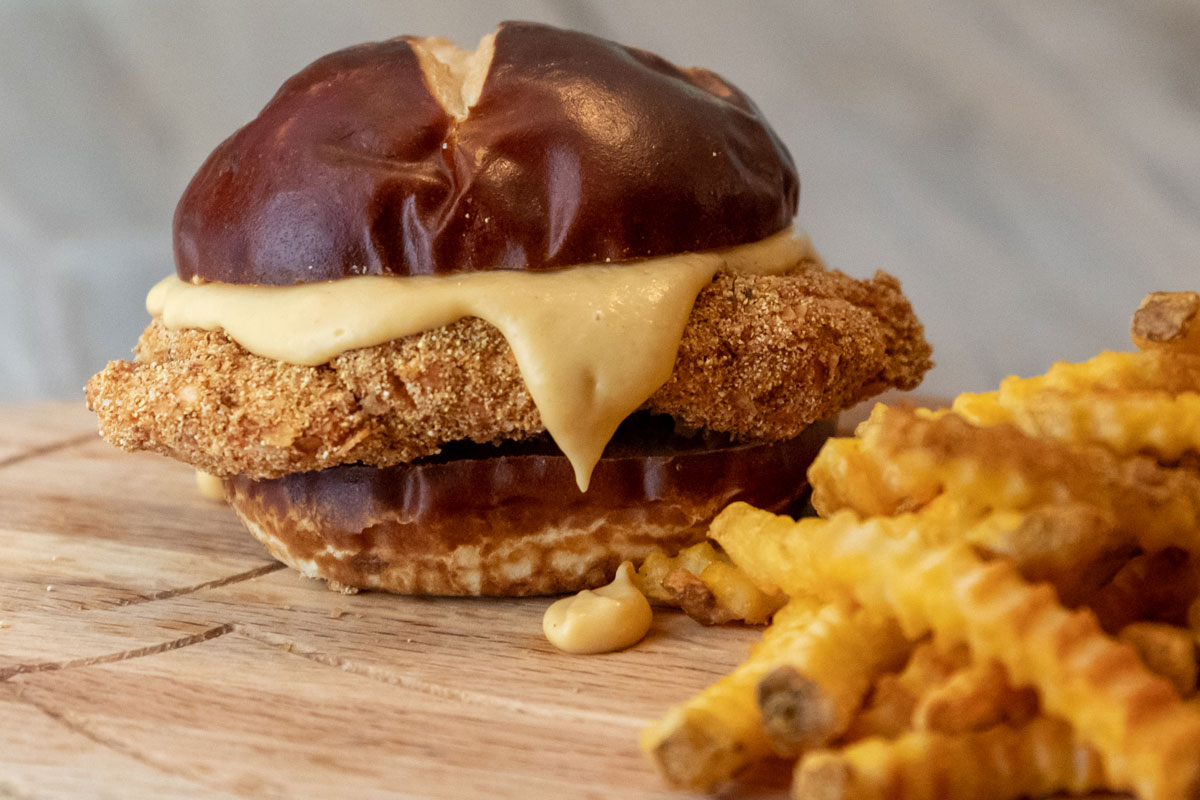 6 Prairie Fresh® boneless pork chops (pounded to 1/4" thickness)
6 pretzel buns, toasted
vegetable oil for frying
Breading Ingredients:

1 cup corn meal
3/4
cup hot-flavored potato chips (crushed)
1/2 teaspoon dried thyme
1/2
tablespoon garlic powder
1/2
tablespoon onion powder
Egg Wash Ingredients:
4 eggs
1/2 tablespoon hot sauce
Beer Cheese Sauce Ingredients:
4 tablespoons butter
4 tablespoons flour

1 cup milk
3/4 cup beer (ale or lager)
2 teaspoons Dijon mustard
2 teaspoons Worcestershire
1 teaspoon garlic powder
1/2 teaspoon sweet smoked paprika
1/2 teaspoon salt
1/2 pound sharp white cheddar, freshly grated
1/2 pound yellow sharp cheddar, freshly grated
In a saucepan over medium heat, melt butter. Stir in flour and dry seasonings. Cook 3 to 5 minutes, constantly stirring to prevent burning. Whisk in milk gradually until smooth. Whisk in beer, Worcestershire and Dijon mustard.
Cook additional 5 to 10 minutes, letting it come to low bubble. Stir often. Remove from heat.
Stir in grated cheese. Stir until all cheese is melted and sauce is smooth and creamy.
In a bowl, combine corn meal, crushed hot chips, salt, pepper, dried thyme, garlic powder and onion powder. In another bowl, whisk eggs and hot sauce together to make an egg wash. Dip pork chop in egg wash. Coast pork chop evenly with breading.
In a frying pan, heat oil to 350 to 375 F. Cook pork chop 3 to 5 minutes on each side until cooked through and golden brown on each side. Repeat with remaining pork chops.
Assemble sandwich on buns with a pork chop and loads of beer cheese sauce.