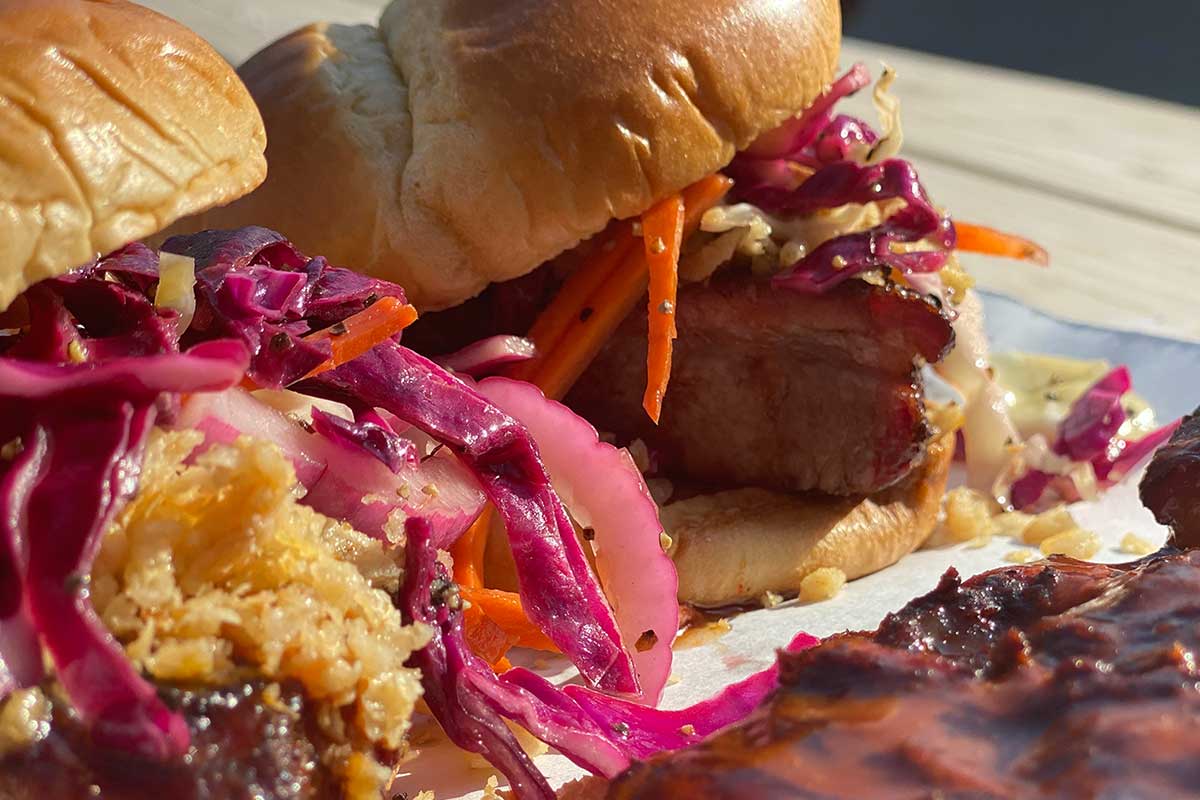 Source: Pitmaster Joe Pearce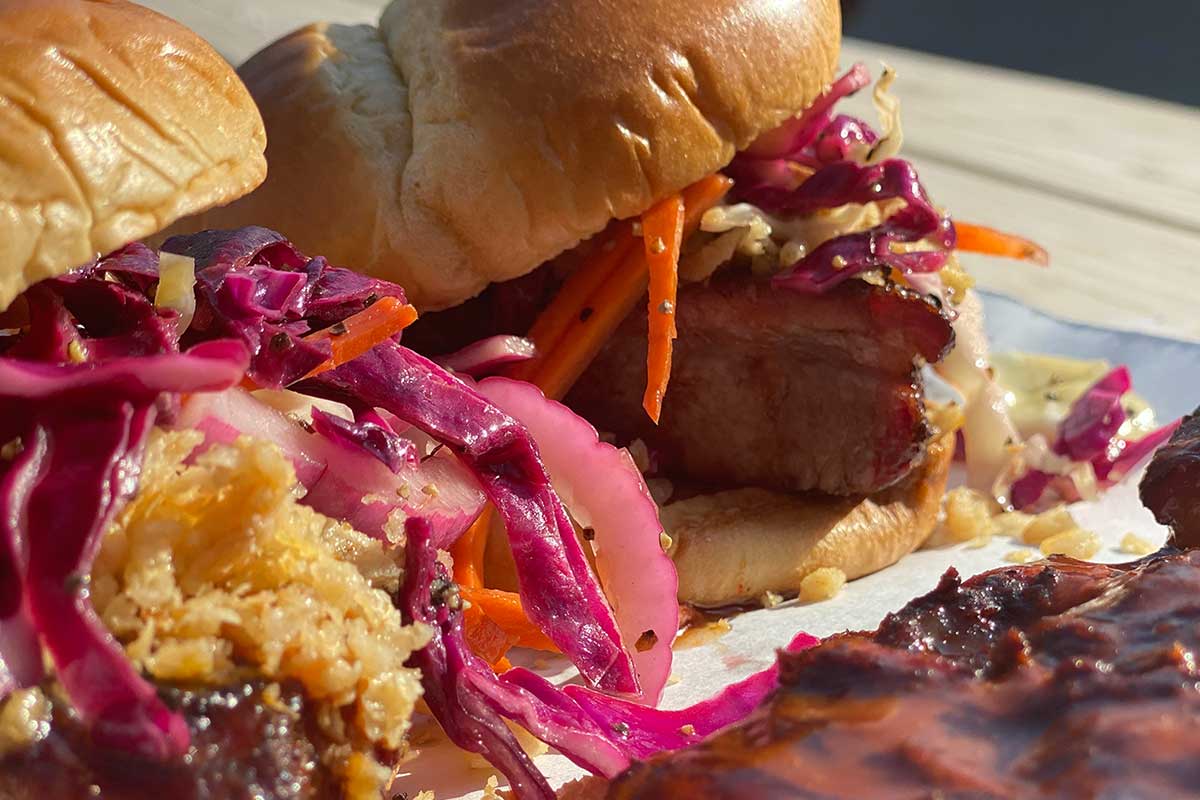 2 cups brown sugar
1 cup BBQ rub
2 whole racks Prairie Fresh® St. Louis Style Pork Spareribs
1/4 cup red wine vinegar
1/8 cup olive oil
1 Tbsp. cracked black pepper
1/2 Tbsp. salt
3 cups crispy fried onions
6-8 Brioche buns
16 oz. buffalo sauce
1/4 head red cabbage
1/4 head white cabbage
1/2 cup sliced red onion
1 cup carrot
Trim the two end bones from each side of the rib off and discard. With the ribs trimmed down to 8 bones, coat the bone side and meat side with the BBQ rub. Use enough rub to make sure all meat is covered completely. Let sit out for 30 minutes to let rub stick to the ribs.
Heat smoker to 300 F.
Place ribs on smoker, meat-side up. Check and flip ribs every 30 minutes for 90 minutes.
After 90 minutes or the color of the ribs is suitable to your taste, place the ribs on the foil sheet and cover with brown sugar, rub and buffalo sauce. Now double-wrap the ribs in foil sheets meat-side up. Return ribs to smoker until internal temp. is 207-210 F (roughly 3-60 minutes).
While ribs are cooking, prepare the slaw. Rough cut cabbage into thin strips. Slice onion and carrot. Add all sliced items into a mixing bowl. Add red wine vinegar and oil to bowl. Mix thoroughly. Add salt and black pepper to taste.
Once ribs are done cooking, remove the bones from the ribs. You are now ready to assemble the sandwich.
Bottom bun, 2 ribs, crispy onion, buffalo sauce, slaw, top bun.