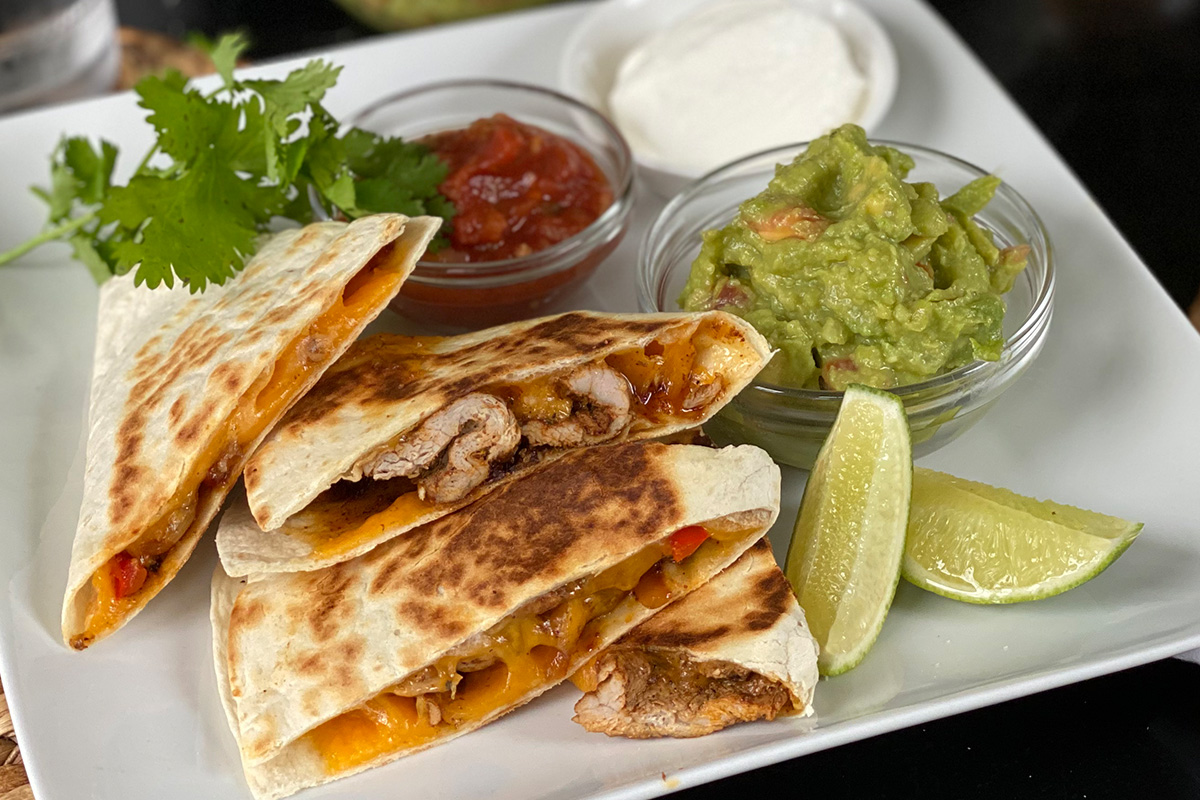 Pork Fajita Quesadilla - Kid Friendly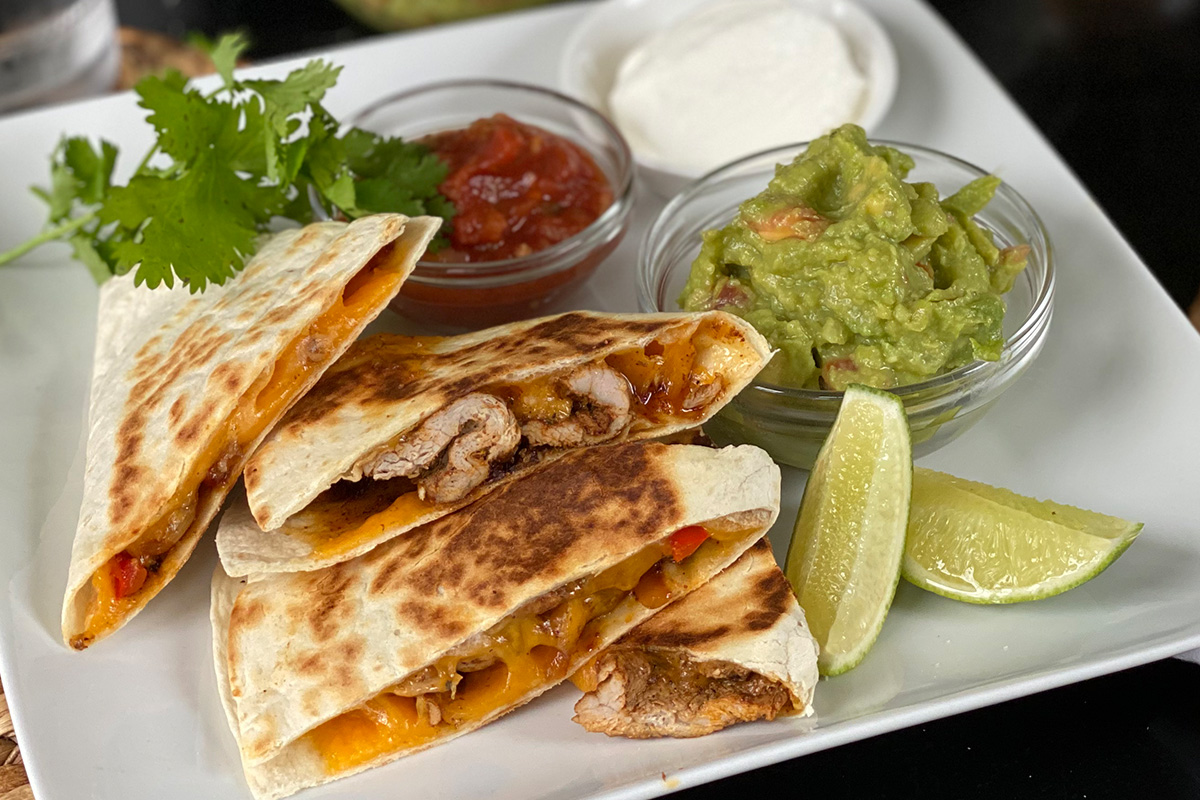 1 Prairie Fresh® pork tenderloin, sliced thin
2 Tbsp vegetable oil
1 red bell pepper, sliced
1 yellow onion, sliced
2 cups shredded cheddar cheese
4 large flour tortillas
Fajita Spice Mix:
1 Tbsp chili powder
1/4 tsp granulated garlic
1/4 tsp granulated onion
1/4 tsp dried oregano
1/2 tsp sweet paprika
1 tsp ground cumin
1 tsp kosher salt
1 tsp ground black pepper
1 cup guacamole
1 cup sour cream
1 cup salsa
Combine all the ingredients for the fajita spice mix in a small bowl and set aside. Slice the pork tenderloin into 1/4-inch strips and place into a medium-sized mixing bowl. Toss the sliced pork tenderloin with the fajita spice mix and allow the pork to marinate for 5 minutes.
While the pork is marinating, warm a large nonstick pan over medium-high heat with 1 Tbsp of vegetable oil. When the oil begins to slightly smoke, place the seasoned pork tenderloin strips into the pan and cook for 1 minute on each side. Once the pork strips are cooked, remove them from the pan and transfer them to a plate to reserve.
Reduce the heat to medium-low and add the remaining 1 Tbsp of vegetable oil and the sliced bell peppers and onions. Cook the peppers and onions for 5 minutes or until soft, then transfer back in the cooked pork tenderloin strips. Toss together, then transfer to a plate and reserve to assemble your quesadillas.
Warm a large nonstick pan over medium heat. Place a large flour tortilla in the pan and sprinkle cup of cheddar cheese on half of the tortilla. Top with 1/4 of the pork fajita meat and fold over the side to make a half-moon shape. Cook for 2 minutes per side or until the tortilla is golden brown. Flip the tortilla and cook the other side for 2 minutes, transfer to cutting board and cut into triangles, plate and serve with 1/4 cup each of your favorite quesadilla accompaniments: sour cream, guacamole and salsa.