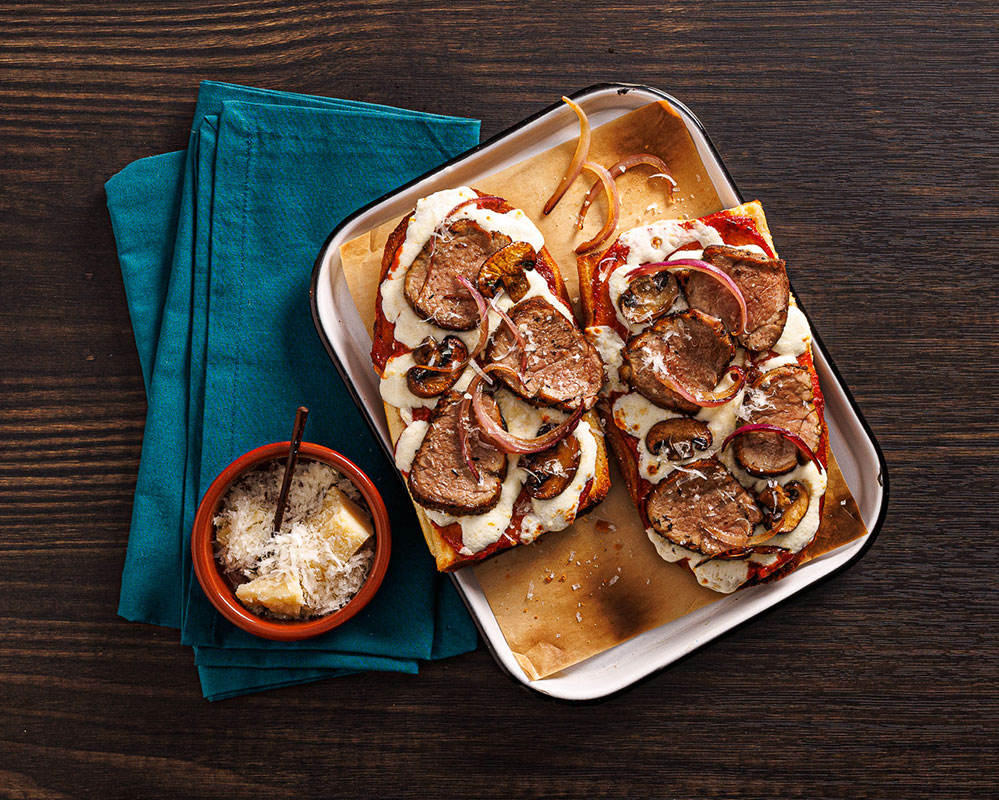 Source: Chef Jean-Paul Bourgeois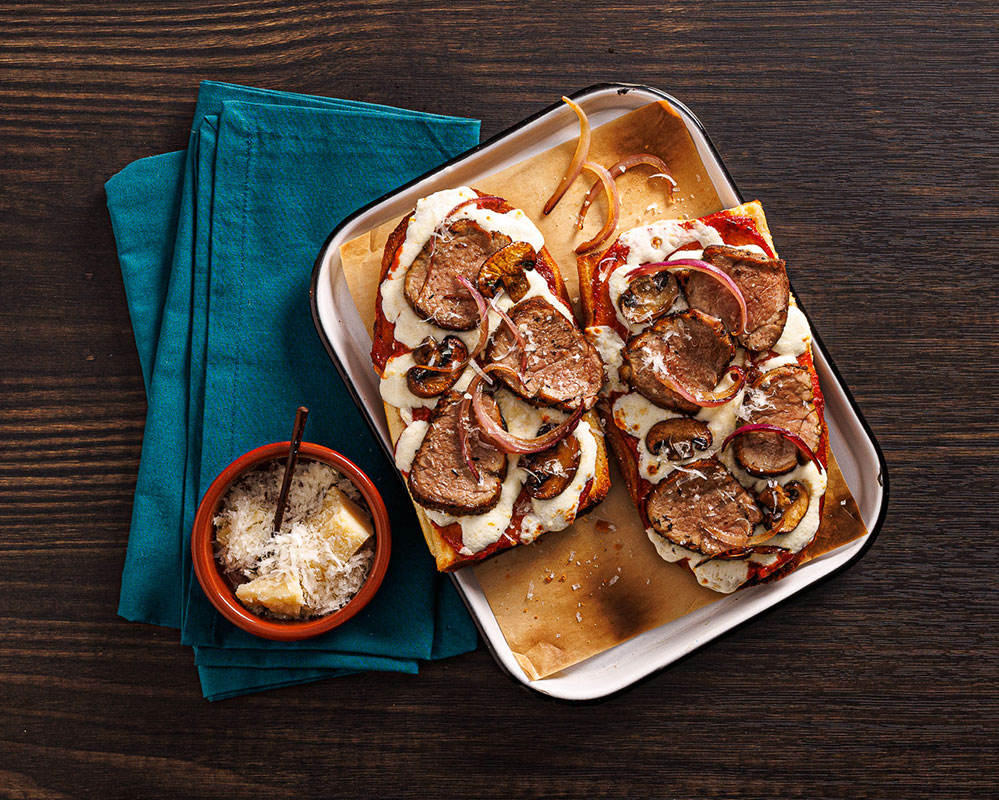 1 whole Prairie Fresh

®

pork tenderloin, marinated (see marinade recipe)
1 garlic bread, whole baguette (either homemade or store bought)
2 cups pizza sauce
3 mozzarella balls (torn into shreds)
½ cup red onion cut into small slices
1 cup sliced cremini mushrooms, pan roasted
Grated Parmesan cheese, for garnish
For the marinade:
1 tablespoon ground fennel seed
½ teaspoon of black pepper
½ teaspoon of crushed chili flake
½ teaspoon kosher salt
½ teaspoon dried thyme
3 tablespoons of Extra Virgin olive oil
In a zip lock bag combine all marinade ingredients.
Remove the silver skin off your tenderloin and add to your marinade bag. Mix and massage marinade into your tenderloin.
Marinate for at least 24 hours and up to 48 hours.
Smoke your marinated tenderloin at 200 F until it reaches a temp of 125-130 F (slightly undercooked).
Allow tenderloin to rest until it reaches room temperature.
Slice tenderloin into ¼ inch coins
Griddle, grill, or broil your garlic bread so that the cut side is toasted. I prefer the griddle since it allows me to gently flatten the bread while it toasts.
Remove the bread from the griddle
Assemble your garlic bread pizza with pizza sauce, cheese, tenderloin coins, mushrooms, and onions.
Bake in your oven or cook in your smoker at 400 F for 10 minutes until the cheese is fully melted.
Cut bread in squares or triangles.
Garnish with grated Parmesan cheese.