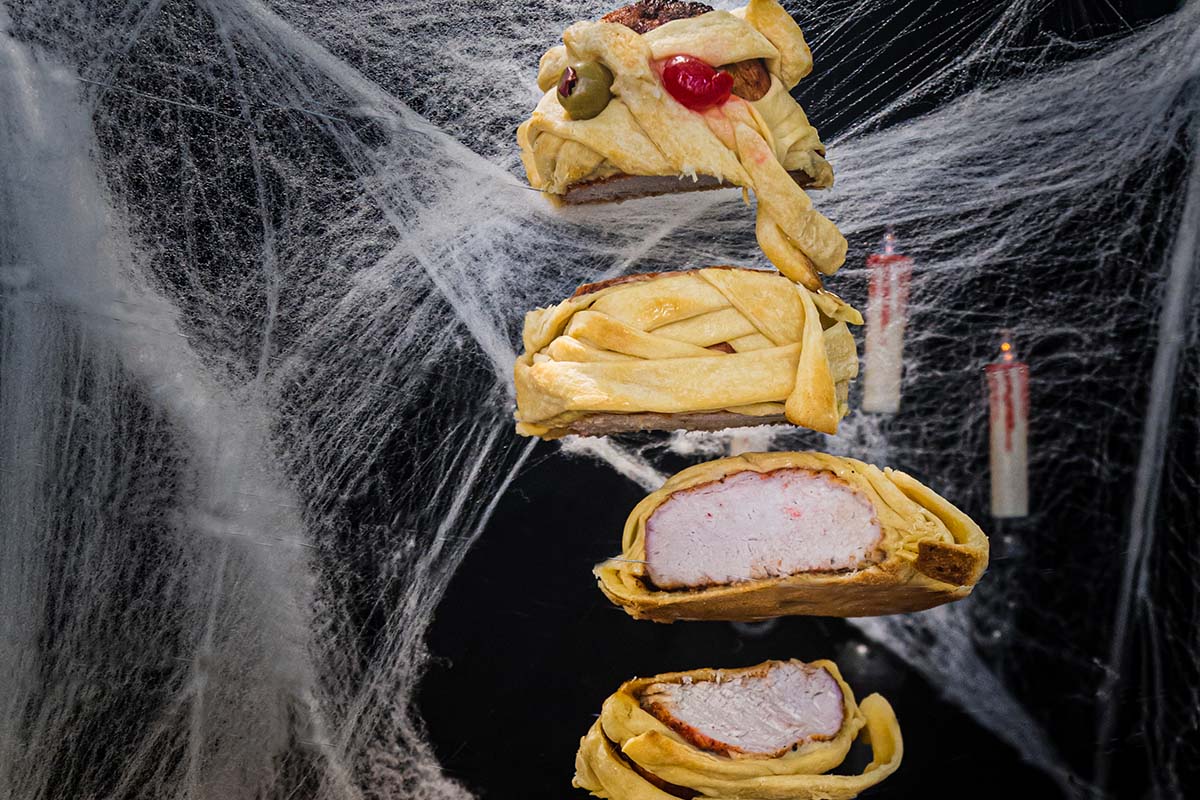 Source: The Shed Barbeque and Blues Joint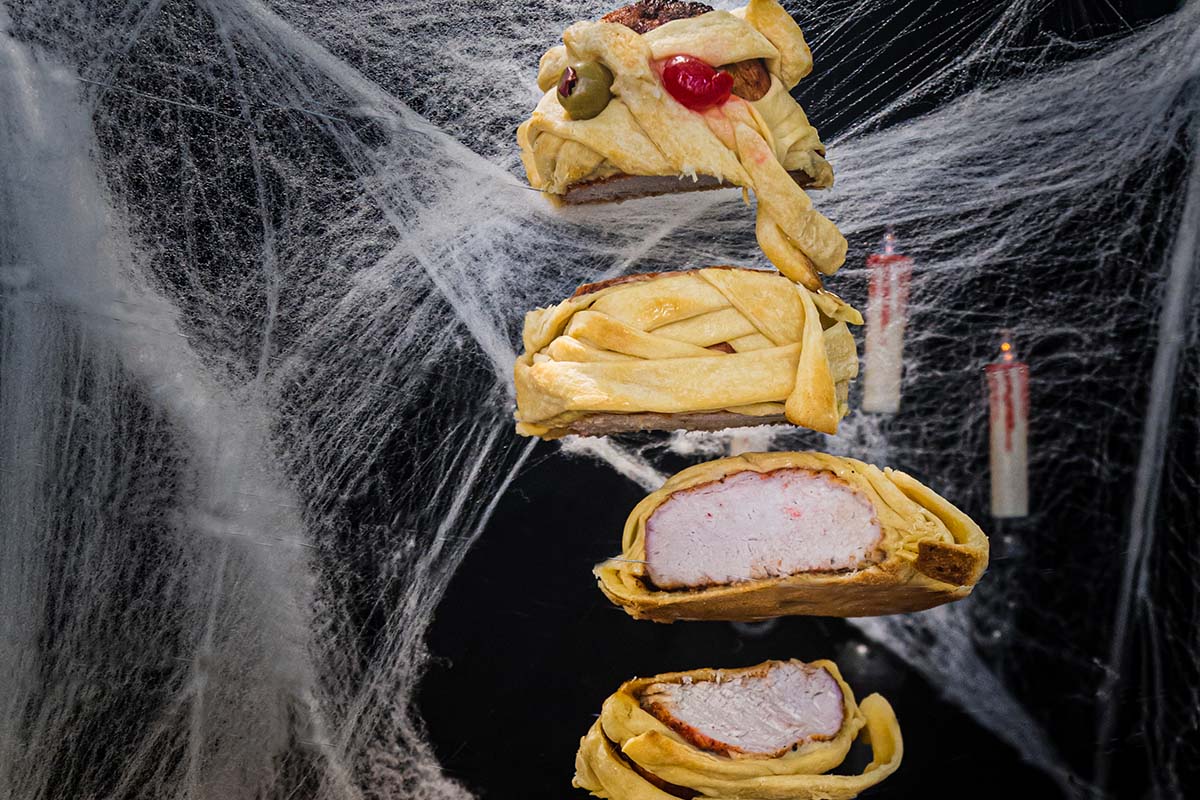 1 Prairie Fresh® boneless pork loin
1 cup white sugar
1 cup white pepper
1 bottle mayonnaise
White BBQ sauce
Olives and cherries (for eyes)
2 packages Pillsbury® refrigerated crescent rolls

Trim boneless pork loin in the shape of a mummy. Use mayonnaise as a binder for the seasoning by rubbing it on the loin. Season with sugar and pepper.
Preheat smoker or grill to 350 F and place loin on the rack. While loin is cooking, unroll crescent rolls and slice into strips. About 45 minutes into the cook, check loin and baste with white BBQ sauce. Remove loin when internal temperature reaches 140 F.
Wrap and braid loin with crescent roll strips. Add olives and cherries for eyes.
Place loin back on smoker at 400 F. Remove loin once the crescent roll strips begin to turn brown. Rest loin for 30 minutes. Slice and enjoy!