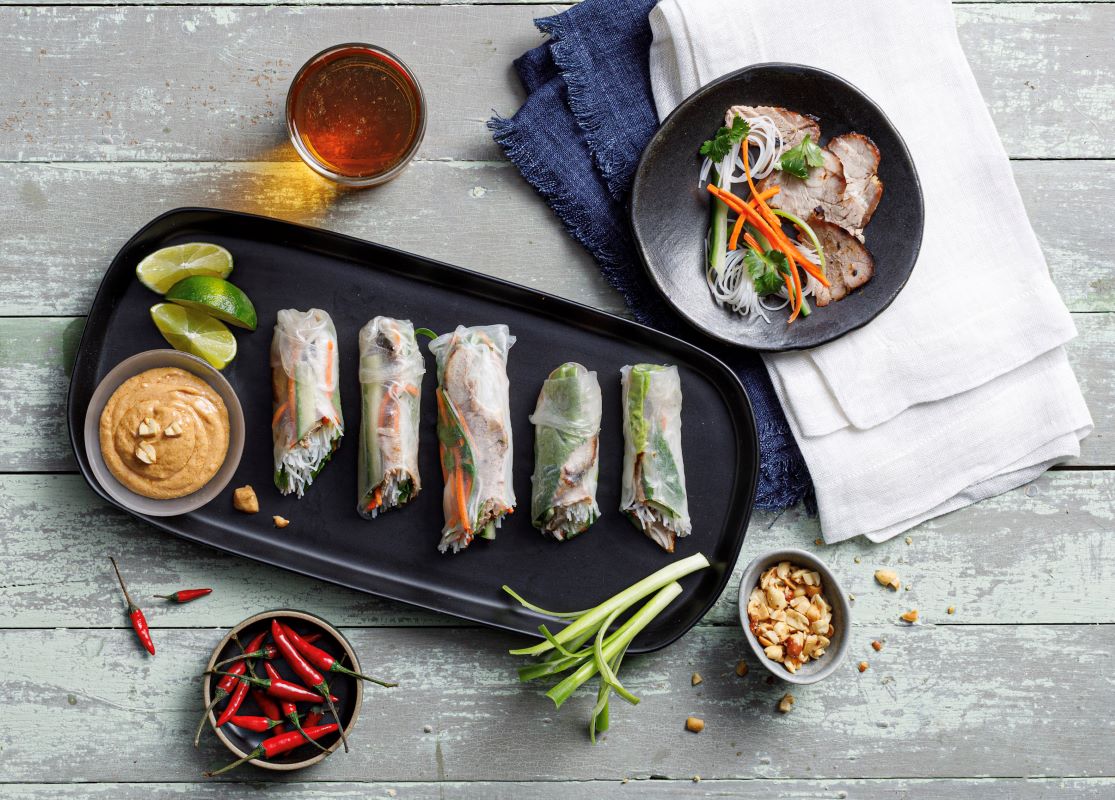 Vietnamese Pork Summer Rolls
Source: Chef Jean-Paul Bourgeois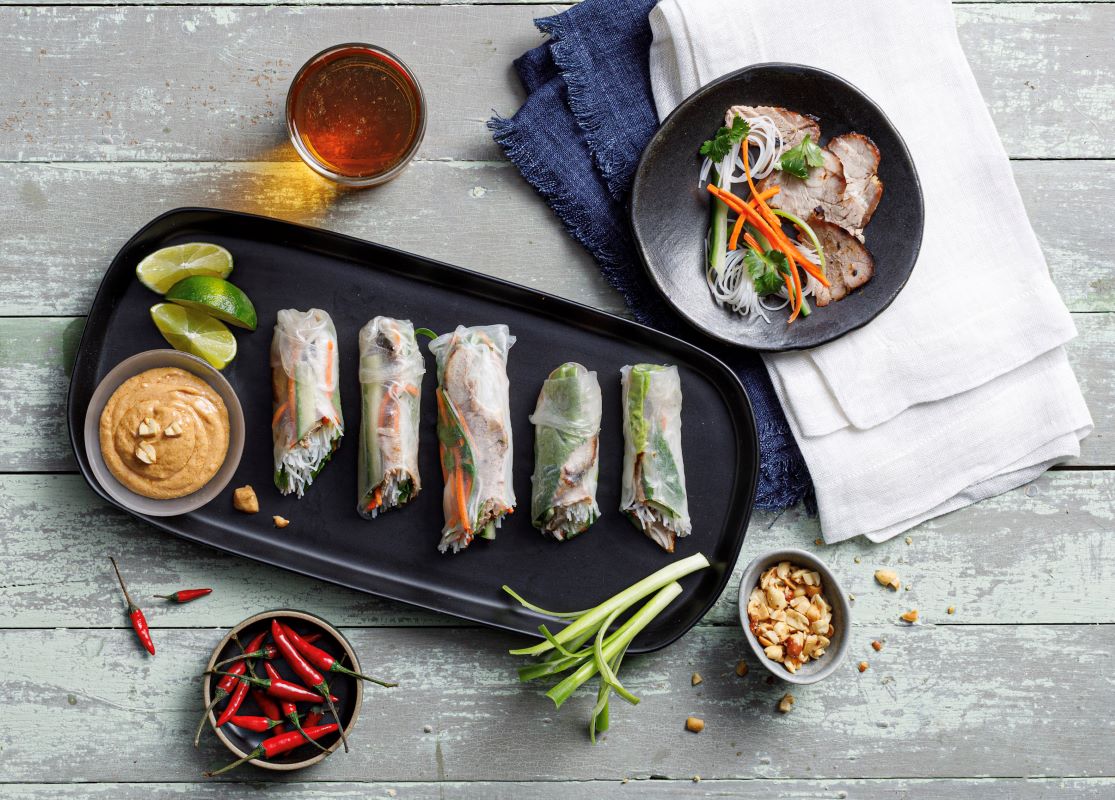 3-pound Prairie Fresh® pork shoulder butt cut into 1/2" steaks
For the pork marinade:
2 cups hoisin sauce
1 cup fish sauce
1/2 cup onion, grated
3 cloves garlic, grated
1 large ginger knob, grated
1 tablespoon sesame oil
Zest of 2 limes
For the peanut sauce:
1 cup creamy peanut butter
1/4 cup warm water
2 tablespoons hoisin sauce
1 tablespoon Sriracha sauce
Juice of two limes
Salt and pepper, to taste
1 clove garlic, grated
1 knob ginger, grated
Spring roll assembly ingredients:
1 pack of rice paper
1 carrot, cut into long thin strips
1 cucumber, deseeded and cut into long thin strips
1 bunch scallions, remove the white and reserve the long green section
Butter lettuce, red leaf lettuce, or something comparable
1 package of vermicelli noodles, cooked, cooled and set aside
Fresh mint, rough chop
Fresh cilantro, rough chop
In a mixing bowl, combine all marinade ingredients; then, in a large plastic zipper bag, combine sliced pork shoulder with marinade.
Marinate for 6-12 hours in the refrigerator.
In a separate mixing bowl, combine all ingredients for the peanut sauce and mix well. Set aside.
After marinating the pork, grill your pork steaks over a hot fire until well caramelized on all sides.
Remove your pork steaks from the grill and set aside to rest.
Once rested, thinly slice your pork steaks in preparation for making your summer rolls.
Follow the instructions on your rice paper package.
Assemble your summer rolls with pork, vermicelli noodle, cucumber, scallion, carrot, lettuce, mint, and cilantro.
Dip finished rolls into your peanut sauce and devour with no shame.