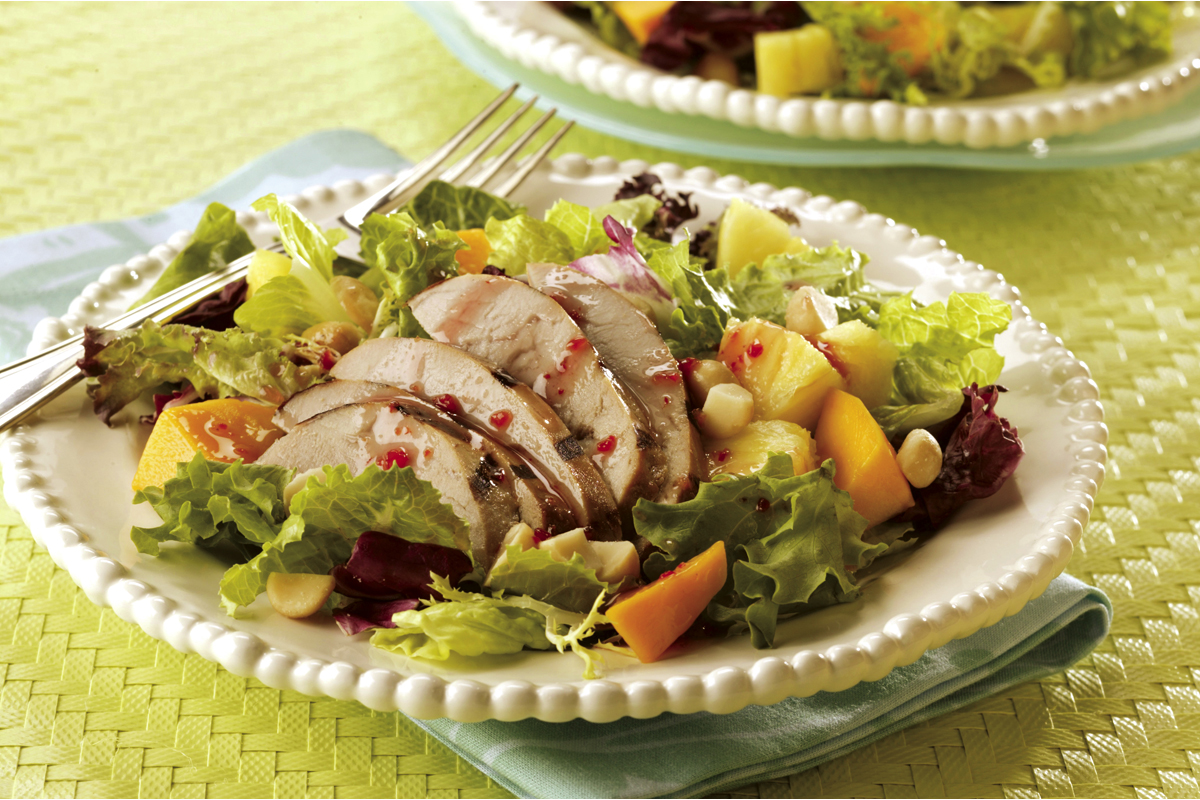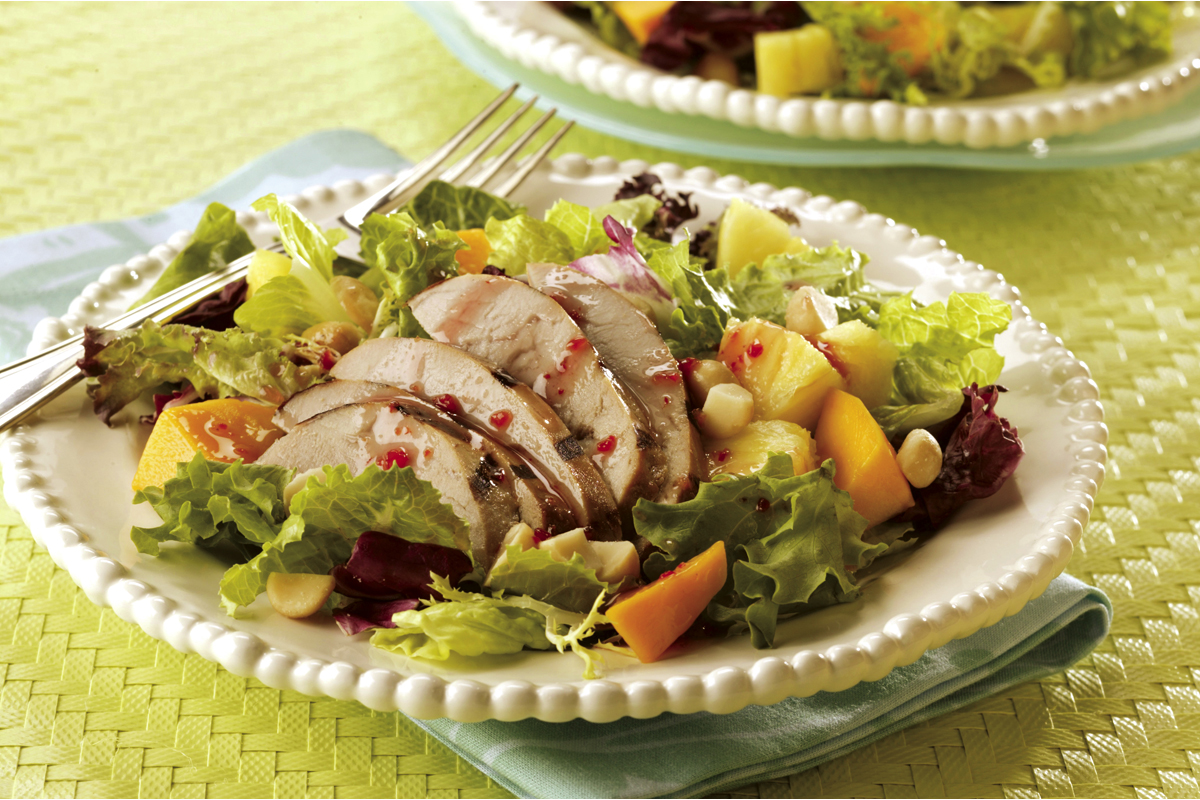 1 PrairieFresh® Teriyaki pork tenderloin*

1 (10 oz.) bag European salad Mix
2 cups cubed fresh pineapple and mangoes
1/2 cup chopped, toasted macadamia nuts
1/3 cup prepared raspberry walnut vinaigrette

Grill teriyaki tenderloin over medium-high heat for 20 minutes, turning once, until internal temperature reaches 160ºF.
Allow pork to cool slightly, then slice into long thin strips.
Place salad greens on 4 dinner plates. Top with pork slices, pineapple, mangoes and macadamia nuts. Drizzle with vinaigrette.
*This is a great recipe for leftover pork.