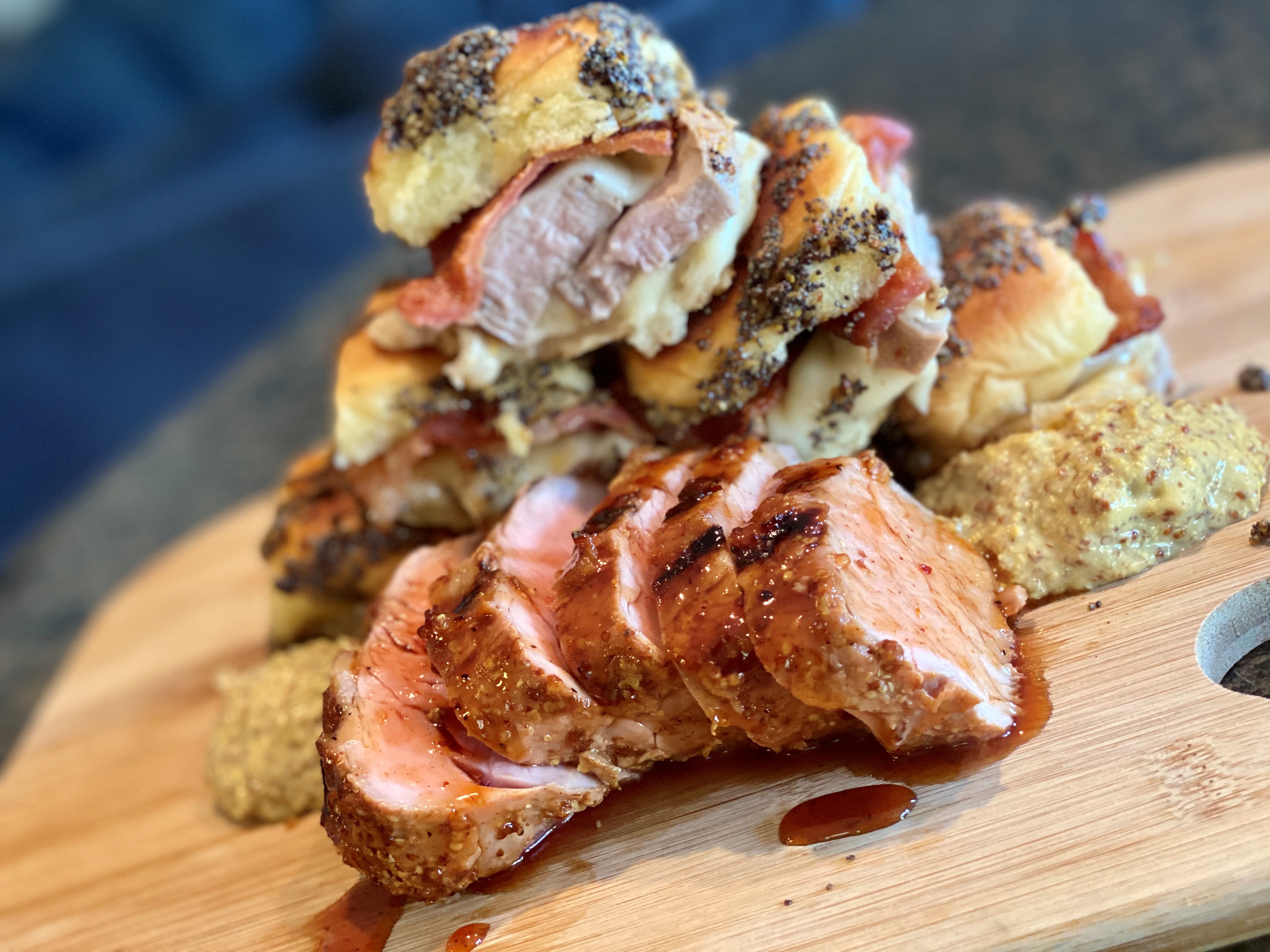 Sweet Mustard Glazed Pork Tenderloin Sliders
Source: Pitmaster Joe Pearce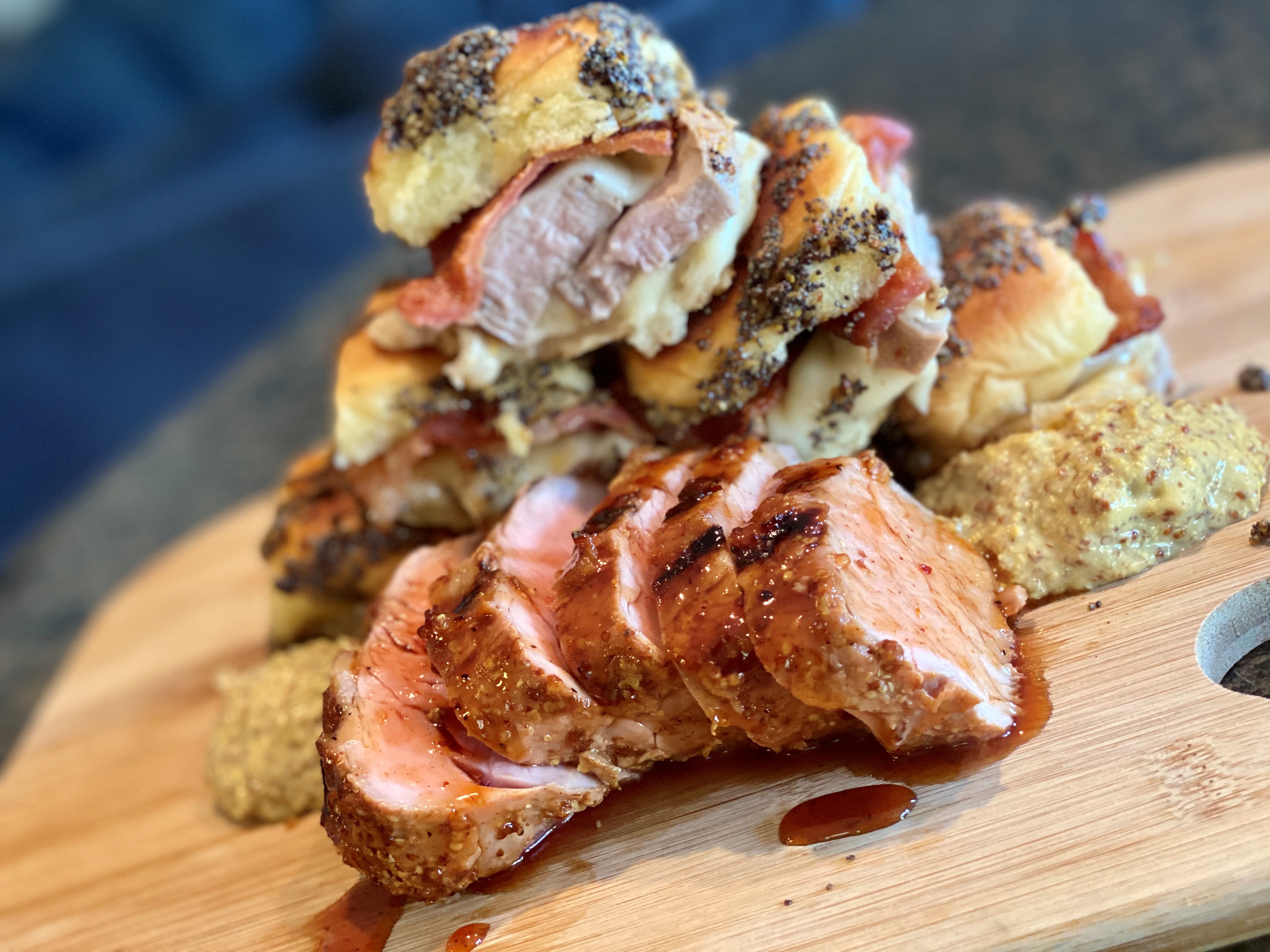 1 12-count package Square soft white dinner rolls, such as King's Hawaiian® Sweet Rolls
16 ounces Dijon Mustard
2/3 pound Sliced Swiss Cheese
1-2 Prairie Fresh® Pork Tenderloins
½
pound Daily's thick-cut bacon
8 ounces Barbecue Sauce
Butter Sauce:
4 tablespoons Butter, unsalted, melted
1 tablespoon Dijon Mustard
2 teaspoons Worcestershire Sauce
1
½
tablespoons Poppy Seeds
½ teaspoon Garlic Powder
¼ teaspoon Salt (heaping)
Instructions:
In a 1-gallon-sized freezer bag, place the pork tenderloin in the bag with 12 ounces Dijon mustard and 8 ounces barbecue sauce. Place in refrigerator overnight or at least 6-8 hours to marinate.
Remove the pork tenderloin from the bag into a foil pan with all the marinade.
In a skillet over medium-high heat, cook bacon until crispy. Remove from skillet and set aside.
Heat grill to 350 F.
Place foil pan in center of grill and cook until pork reaches an internal temp. of 130 F. Remove pan from heat.
Heat grill to 500 F.
Remove pork tenderloin from pan and place directly on grill. Sear pork on all sides until golden brown. Remove from grill when internal temperature is 145 F. Set tenderloins aside and cover with foil.
In a small bowl, whisk together all of the ingredients for the butter sauce. Set aside.
Remove the rolls from the package, being careful not to separate the individual rolls. Using a serrated bread knife, slice the intact rolls in half horizontally, keeping the top and bottom halves separately intact. Spread the remaining Dijon mustard evenly over the cut sides of the roll tops and bottoms.
Place the bottom half of the bread, cut side up, in a 9-inch square baking pan. Place half of the cheese in an even layer over the bread.
Slice the pork into 12-14 even pieces and place on top of the cheese, followed by the remaining slices of cheese. Layer bacon on top of the cheese. Cover with the roll tops.
Evenly spoon the butter sauce over the top of the rolls, letting it drip down the sides.
Place pan on grill set at 500 F for 10-15 minutes, or until the top is golden brown and toasted. Let cool for 5-10 minutes in the pan.
While still in pan, cut each sandwich apart and place on a plate for serving. Enjoy.