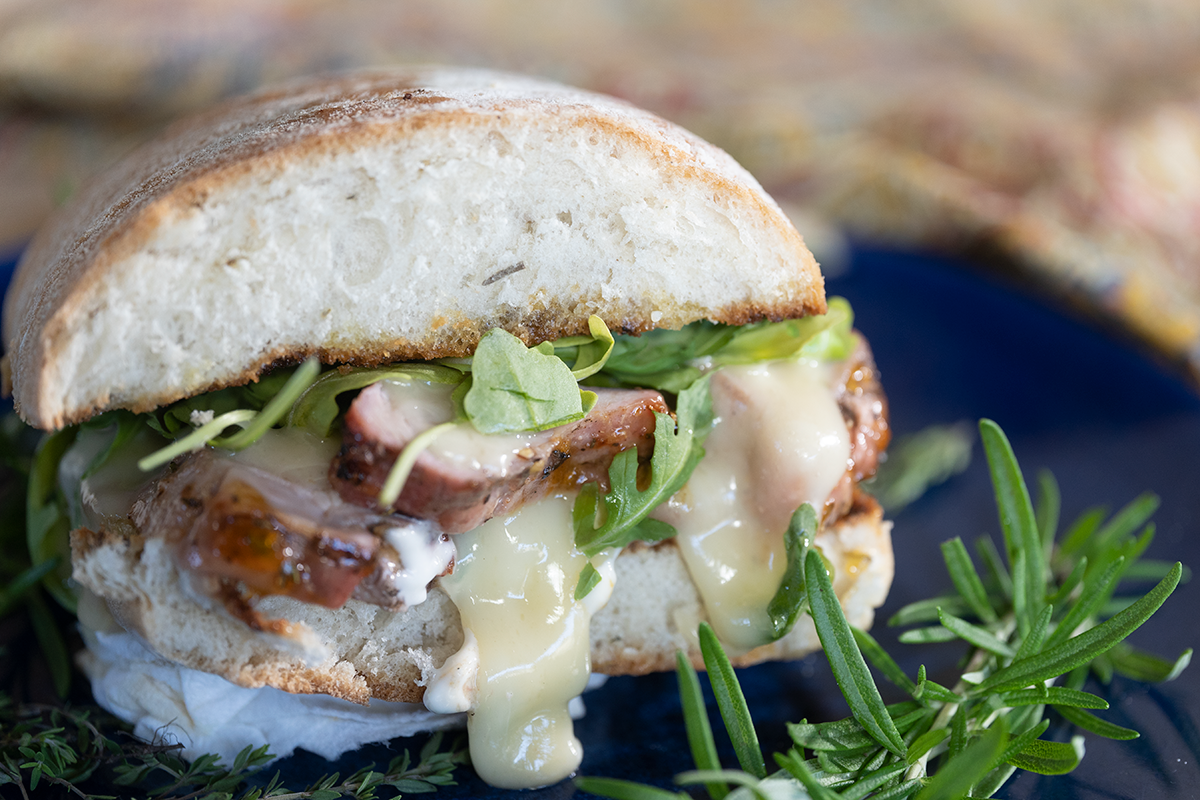 Apricot Glazed Pork Tenderloin Sandwich with Brie and Rosemary Aioli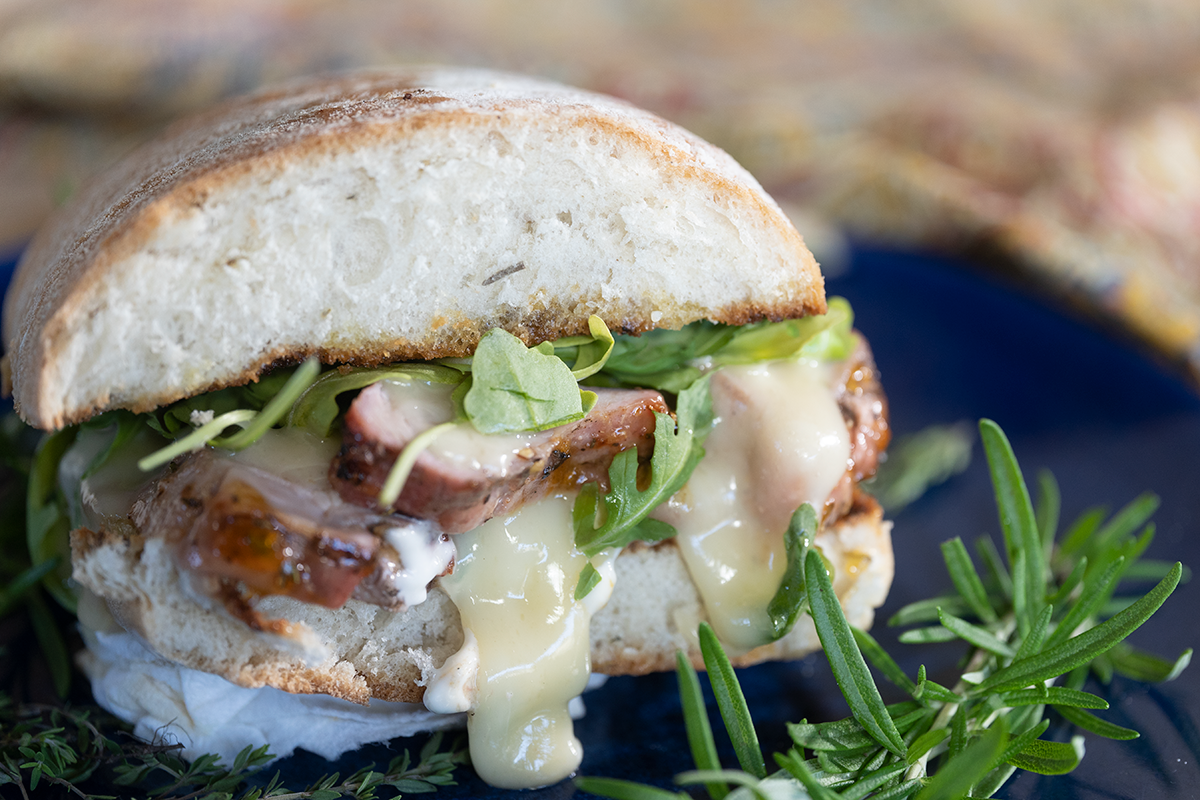 2 Prairie Fresh® pork tenderloins
1 loaf focaccia (cut into 4 or 6 sandwich buns)
2 cups arugula
To taste salt and pepper, or your favorite grill seasoning
1 medium round brie
2 tablespoons olive oil

Aioli
½ cup mayo
2 teaspoons finely chopped rosemary
2 teaspoons minced garlic
½ lemon, juiced
Apricot Glaze
1 cup apricot preserves
¼ teaspoon finely chopped rosemary
½ teaspoon dried thyme
¼ cup water
Prepare grill to run on a 2-zone fire.

In a small bowl, whisk together ingredients for aioli. Cover and refrigerate.

In a small saucepan over medium heat, add ingredients for glaze. Whisk until apricot preserves are melted. Set aside.

Season tenderloins, then place over hot side of grill. Cook each "side" 2-3 minutes, or 8-12 minutes total, or until tenderloin gets to 142 F internal temperature. In the last 3-4 minutes of cooking, brush tenderloins with apricot glaze. Remove from grill, lightly cover with foil to rest.

Lightly oil brie, then make a "boat" around it using aluminum foil. Place on cool side of grill. Allow to cook for 10 minutes, then flip brie over inside of the boat. Score top of brie with an X to allow some grill flavor to get to cheese.

Brush focaccia with oil and grill until toasted.

To assemble the sandwich, slather both sides of toasted bun with aioli. Slice tenderloins into medallions, then place some on each bun. Using a spoon, dip brie and drizzle on sandwich, top with a bit more of the glaze, and arugula. Serve and enjoy.