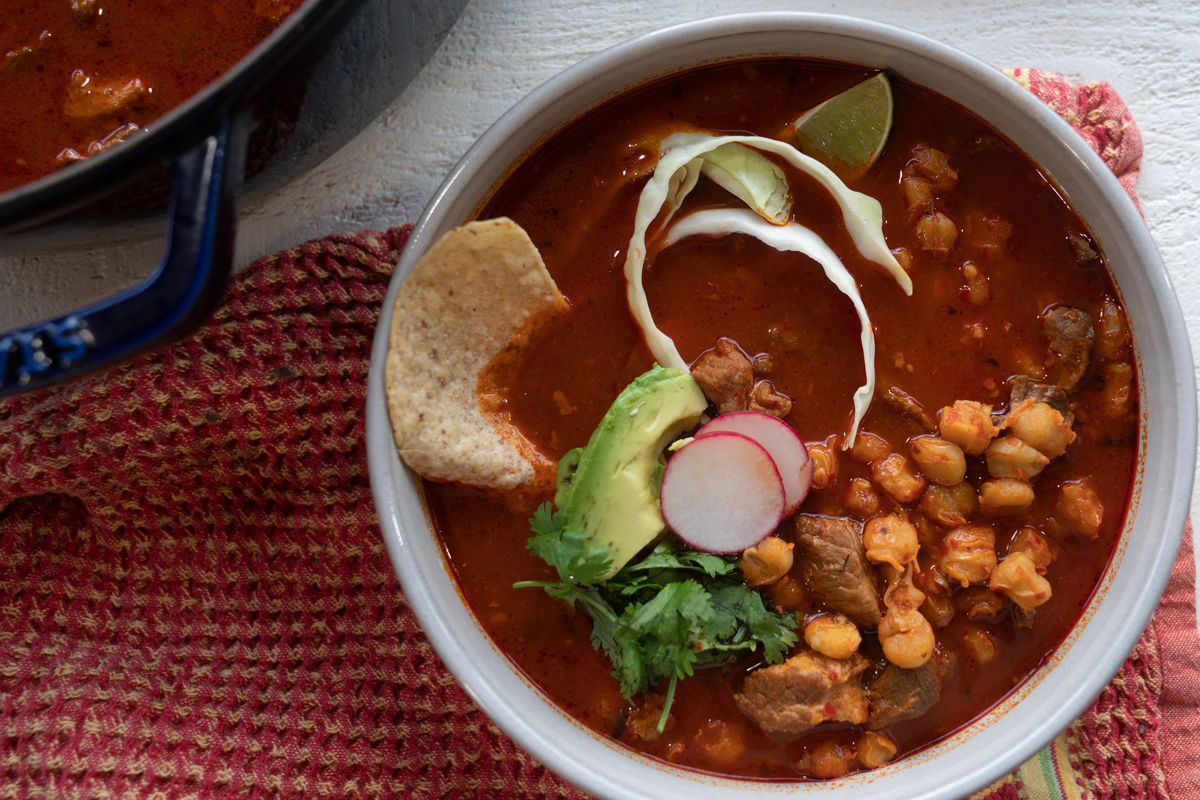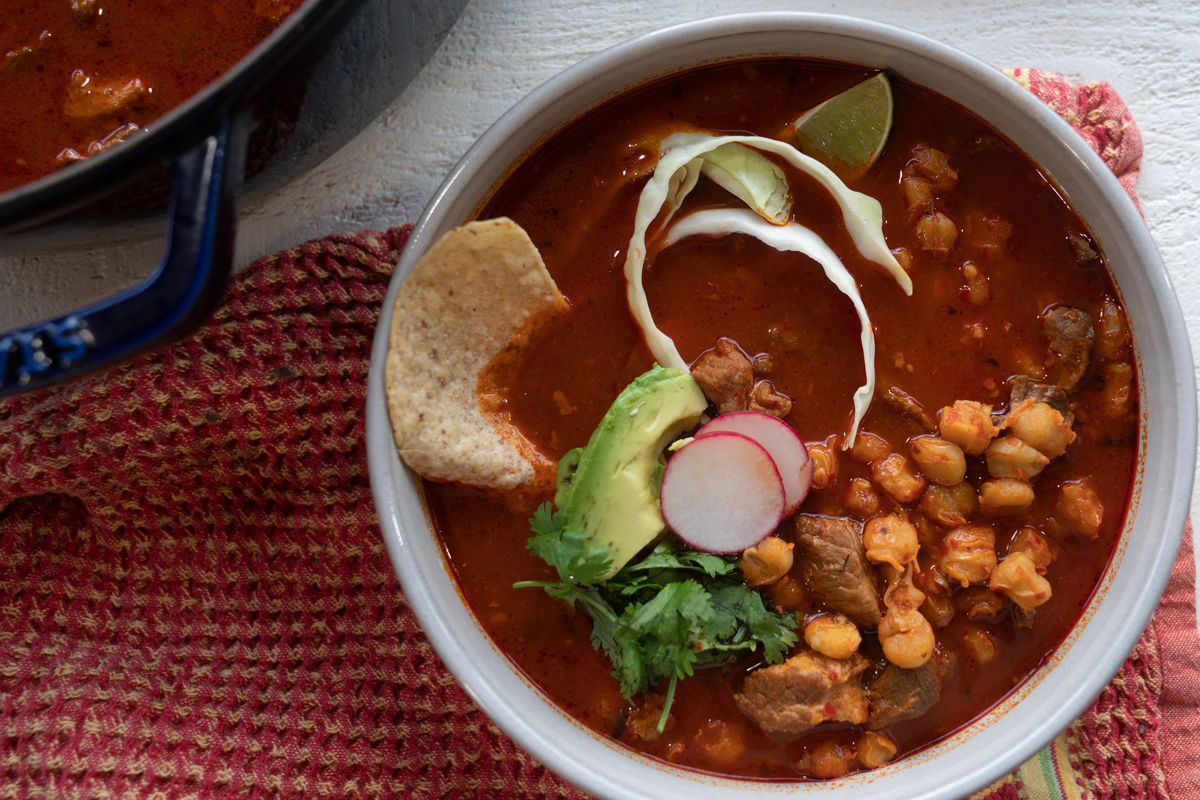 3-4 pounds Prairie Fresh® Pork butt, excess fat removed, cut into 1" to 1.5" cubes
3 ounces dried guajillo peppers
4-5 dried chiles de arbol (more or less depending on your spiciness preference)
2 25-ounce cans white hominy, drained and rinsed
6 cups chicken stock
1 medium onion, diced
6 cloves garlic, minced
3 bay leaves
1 tablespoon cumin
2 tablespoons oregano, dried

Garnishes
To taste shredded cabbage
To taste diced avocado
To taste chopped cilantro
To taste tostadas or tortilla chips
To taste sliced radishes
To taste chopped onion
To taste quartered limes
Remove stem and seeds from peppers.
In a small saucepan, bring 2 cups of water to a boil and remove from heat. Immerse peppers in water. Set aside for 20-30 minutes to rehydrate peppers.
In a food processor or blender, add peppers and water. Puree. Set aside.
In a heavy bottomed stock pot or Dutch oven, heat oil over medium high heat. Season cubed pork butt with salt and pepper. Add pork cubes in batches to brown. Remove pork and set aside.
Cook onions and garlic for 4-5 minutes, or until onions become translucent. Add to stock pot, chicken stock, pork, bay leaves, pepper puree, hominy, cumin, and oregano. Stir, bring to a boil and reduce to a simmer. Cover. Stir occasionally. Adjust for salt and pepper.
When pork is tender in about 2.5 to 3 hours, serve with an assortment of garnishes.