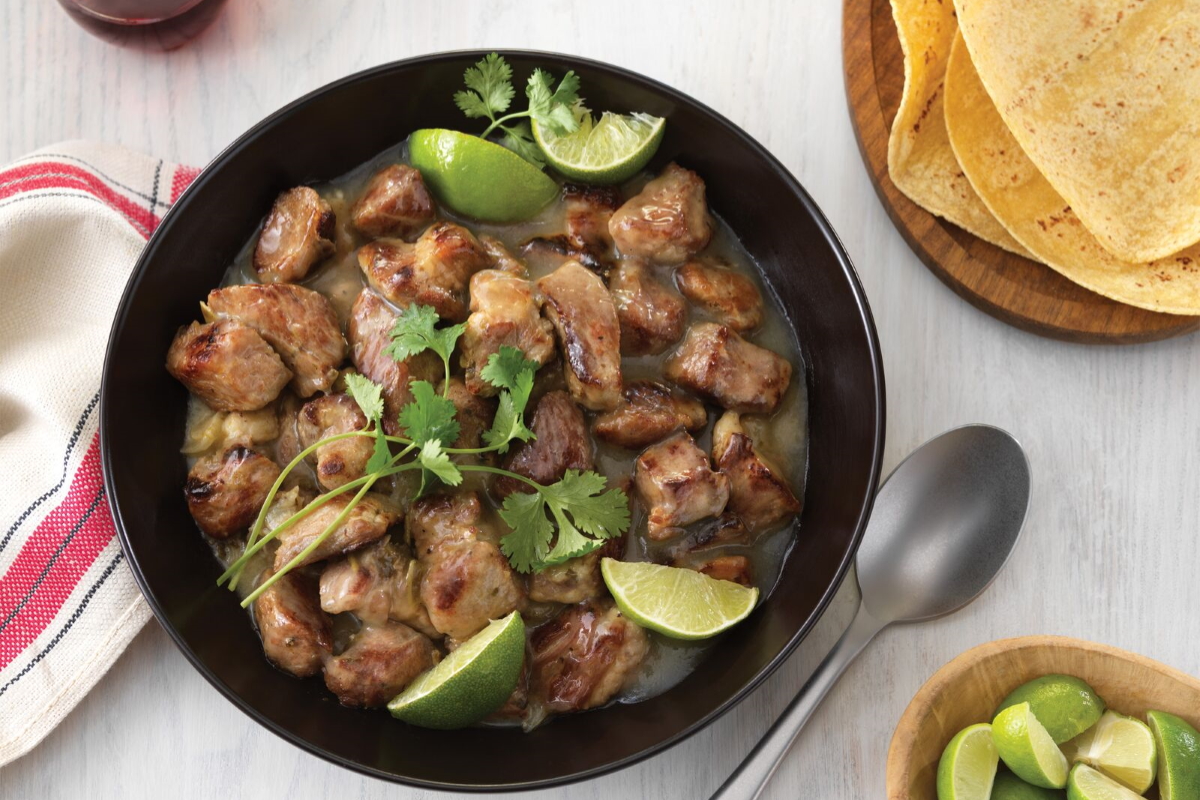 Pork with Chiles and Lime
Source: National Pork Board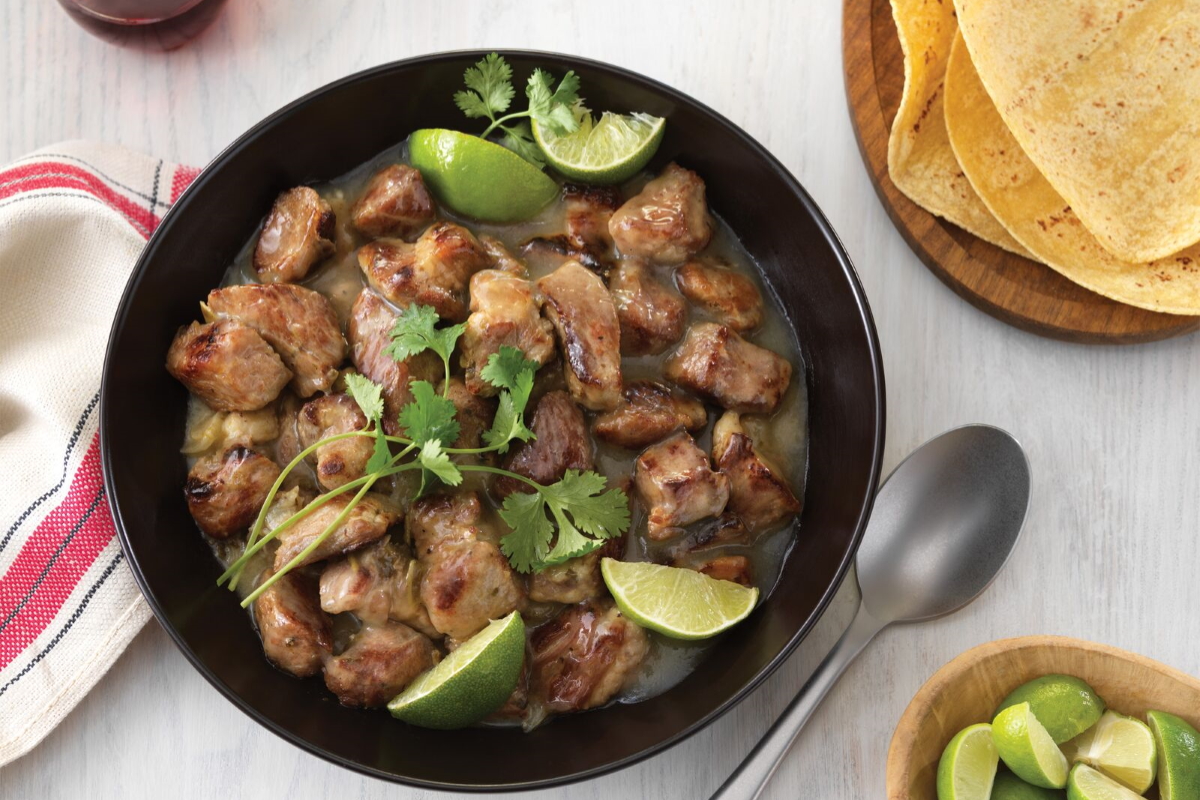 2 pounds boneless Prairie Fresh® pork shoulder, cut into 1 inch cubes
3/4 teaspoon salt
3/4 teaspoon black pepper
2 tablespoons oil
1 large yellow onion, chopped
3 tablespoons jalapeno chiles, seeded and minced
2 cloves garlic, minced
One 14 1/2 ounce can chicken broth
1/4 cup cilantro, chopped
1/2 teaspoon lime zest, grated
Lime wedges, as garnish
Additional cilantro, chopped, as garnish
Tortillas
Season pork cubes with salt and pepper. Heat oil in large Dutch oven and sauté pork in batches until nicely browned on all sides, about 5 minutes. Transfer pork to a plate. Stir in onion, chiles and garlic and cook, stirring for 2 to 3 minutes, until onion is soft. Add pork back in along with broth, cilantro, zest and juice. Bring to a boil. Simmer uncovered, stirring occasionally, for about 1 1/4 hours, until meat is fork-tender and liquid has thickened.

Serve garnished with lime wedges and chopped cilantro with warm tortillas and black beans on the side.
Serving Suggestion: In Mexico, pork is often cooked with lime and served with more lime. This very flavorful, stew-like dish can be served with hominy, rice, or potatoes. You can also add black beans and corn. Also can be served as part of Pastel de Cerdo y Limon.