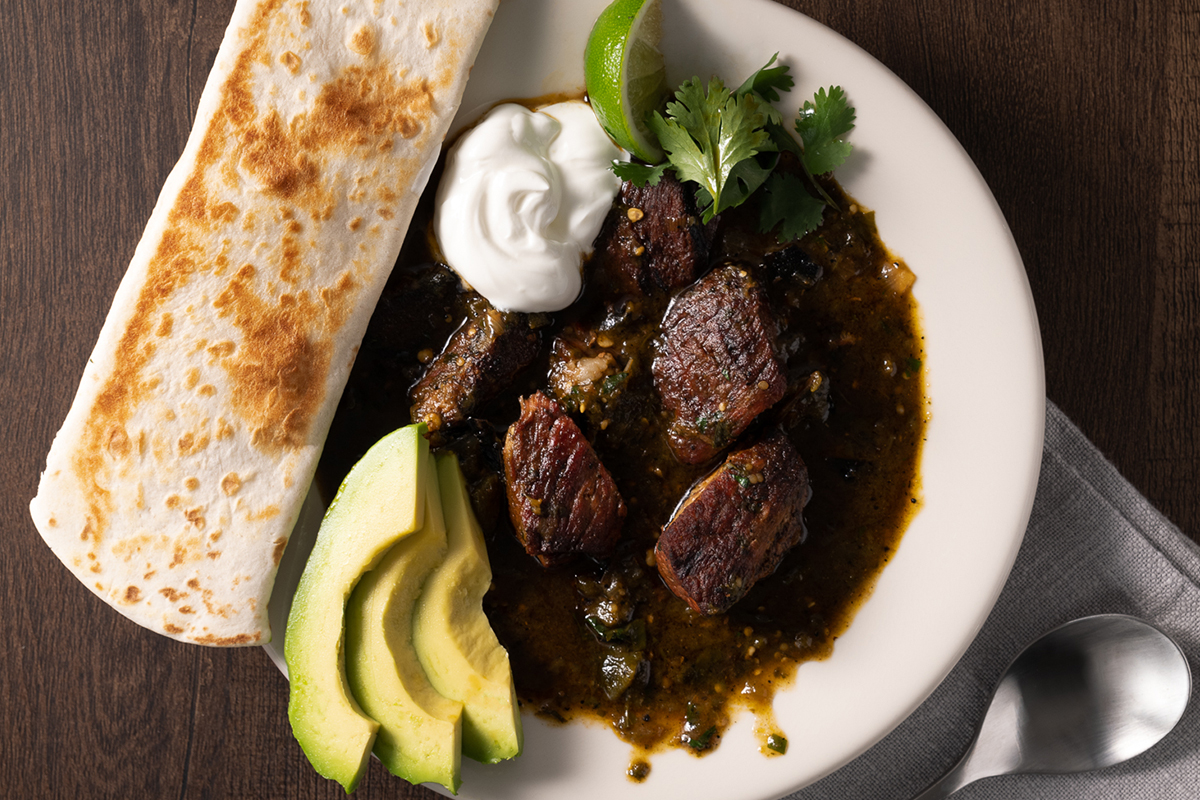 Source: Chef Jean-Paul Bourgeois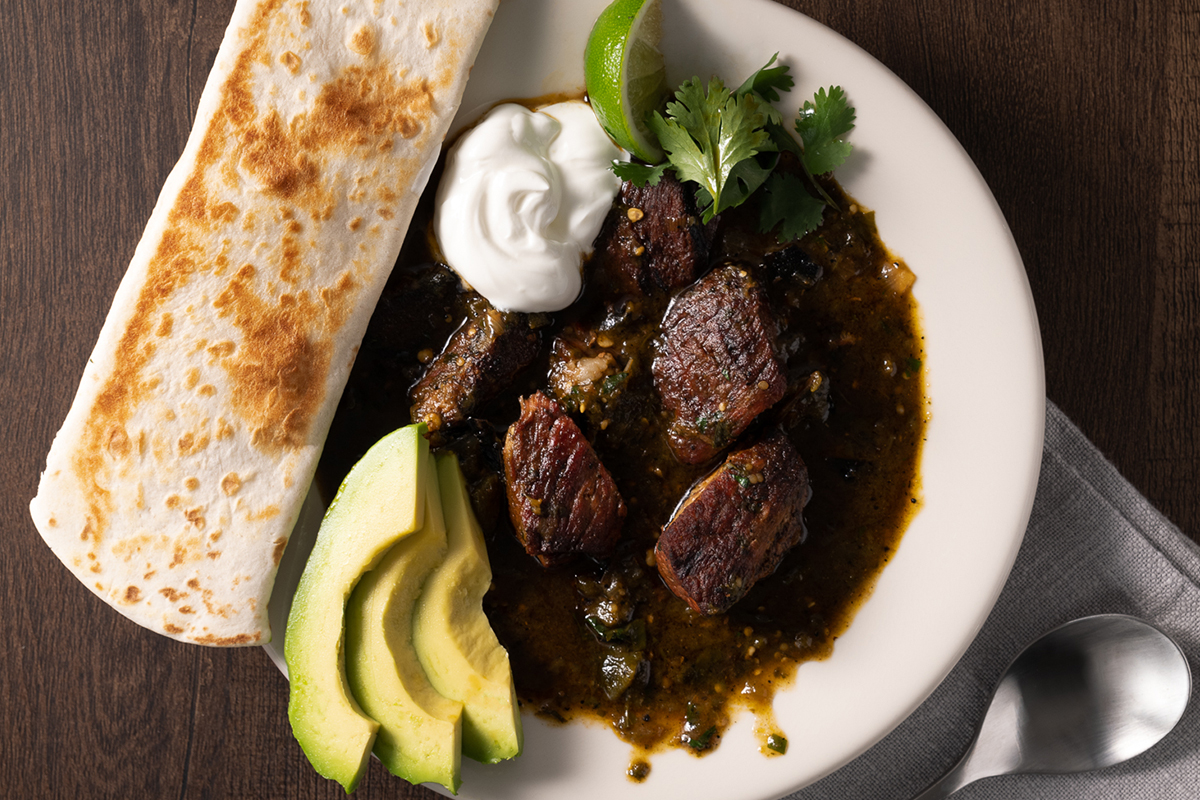 4 pounds Prairie Fresh USA Prime™ pork shoulder butt, cut to 2-by-2-inch cubes
1 tablespoon salt
1 tablespoon black pepper
1 cup vegetable oil
10 medium tomatillos
4 poblano peppers, seeded and halved
4 jalapenos, whole
2 medium yellow onions, quartered
2 bunches green onion
5 limes, halved
2 bunches cilantro, chopped
2 tablespoons tomato paste
1 tablespoon cumin
5 cups chicken, pork or vegetable stock
Heat grill to medium-high heat.
In a mixing bowl, season pork shoulder butt cubes with salt and pepper. Coat pork with 1/3 cup of vegetable oil.
In a separate mixing bowl, combine tomatillos, poblanos, jalapeños, green onions, garlic, and yellow onions. Coat vegetables with 1/3 cup of vegetable oil.
Place pork and vegetables on the grill until browned, charred and blistered. Remove from grill and keep the pork and vegetables separate.
In a large heavy-bottom pot on medium-high heat, add grilled pork cubes, tomato paste, cumin, and 1/3 cup of oil. Cook pork in the oil and tomato paste mixture until paste begins to brown. Add stock and half of chopped cilantro. Bring liquid to a simmer.
Pop the cloves out of the garlic head. Peel and discard the skin.
With a pair of kitchen shears, cut and chop the grilled vegetables and garlic into a bowl. (Alternative method: In a food processor or blender, pulse the grilled vegetables a couple of times to chop. Do not puree.)
Add chopped grilled vegetables into the pot with the pork and stock. Add juice of 4 limes. Season with salt and pepper and stir mixture together. Bring entire mixture to a simmer, cover and cook for 2 hours stirring occasionally, or until pork shoulder is tender but not falling apart into shreds.
To finish, add the remaining cilantro and the juice of one lime.
Serve alongside toasted tortillas, sour cream and avocado.