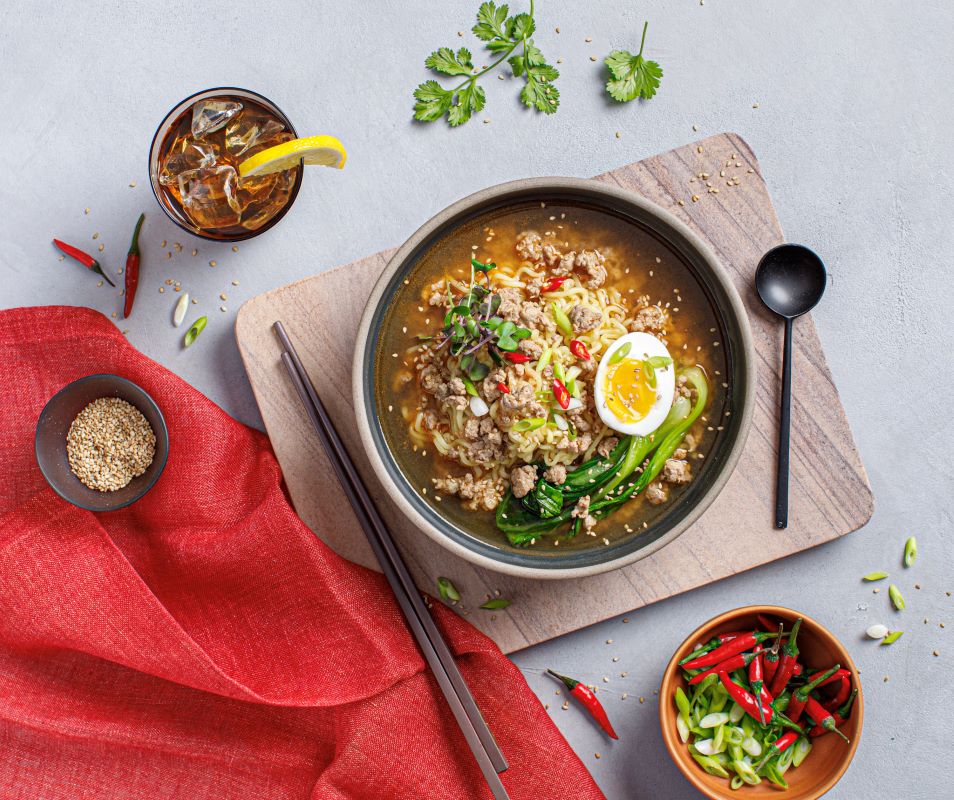 Source: Pitmaster Joe Pearce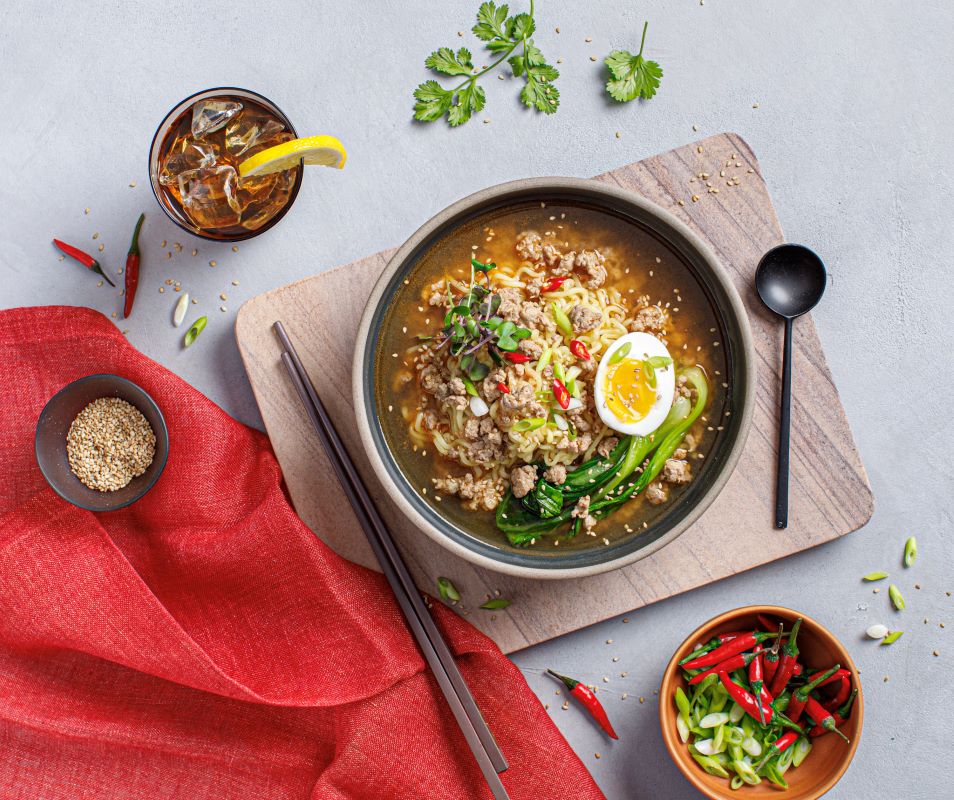 1 pound Prairie Fresh® boneless pork shoulder picnic roast
1 tablespoon extra virgin olive oil
2 teaspoons minced garlic
1 teaspoon ginger paste
1/4 cup mirin or substitute with rice vinegar + 1 teaspoon sugar
2 tablespoons soy sauce
1/4 cup red miso paste
1 tablespoon gochujang or red chili paste
1 quart chicken stock
2 soft boiled eggs (cold)
1/2 pound dried ramen noodles
1 bunch bok choy
1/4 cup green onions, sliced
2 tablespoons sesame seeds
To taste - thinly sliced bamboo shoots or alfalfa sprouts (optional)
Finely chop pork until pork has a minced texture and set aside (note: this can be done the day before to help save on time).
Mix mirin, miso paste, gochujang, and soy sauce in a small bowl and set aside.
Bring a fry pan to medium-high heat, add oil, ginger, and garlic. Stir often until starting to brown.
Add the minced pork to the pan and cook until golden brown or cooked through.
Add mirin wet sauce mix and stir frequently until combined and heated. Remove pork from heat and cover.
Add chicken stock to a 2-quart saucepan and bring to a low boil. Add ramen and cook until soft but not mushy. Add the bok choy in the last 30 seconds of cooking the ramen.
Evenly split the stock, ramen and bok choy into 2-3 serving bowls. Divide and add the cooked pork to each bowl (about 1/4-1/2 cup of pork per bowl).
Add a halved egg to each bowl and dress the bowl with sliced green onions and sesame seeds.
Add bamboo shoots and/or alfalfa sprouts if desired for extra crunch.
Serve and enjoy!