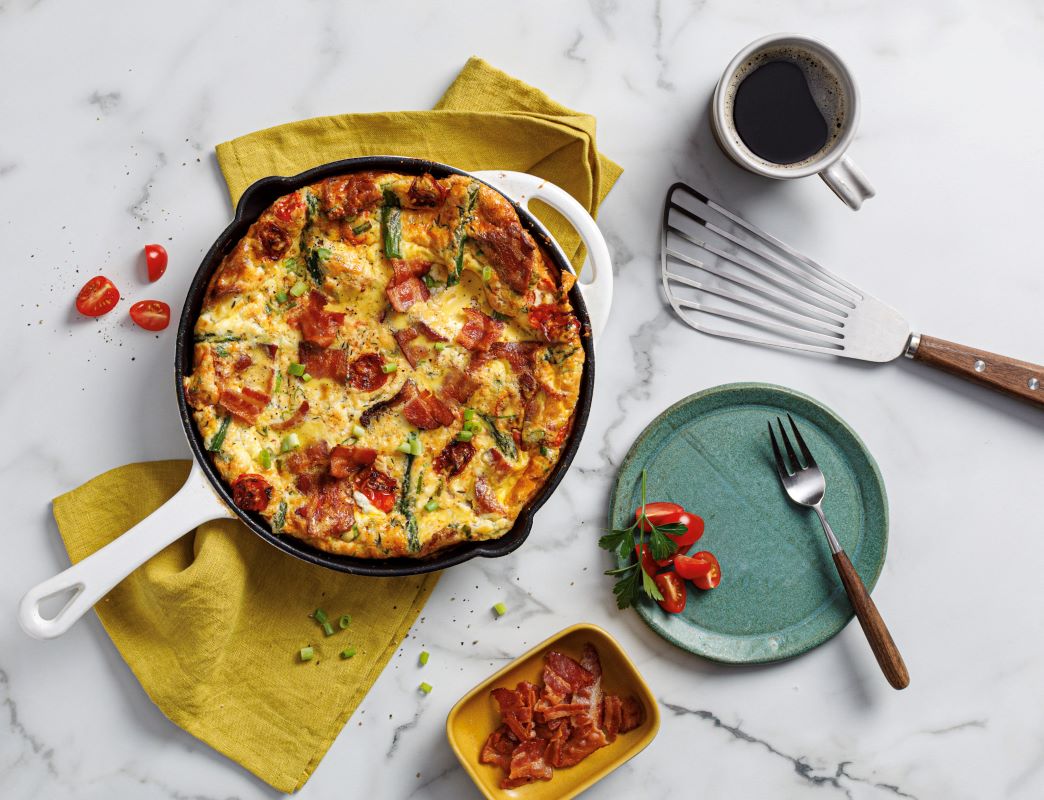 Savory Bacon, Asparagus and Goat Cheese Frittata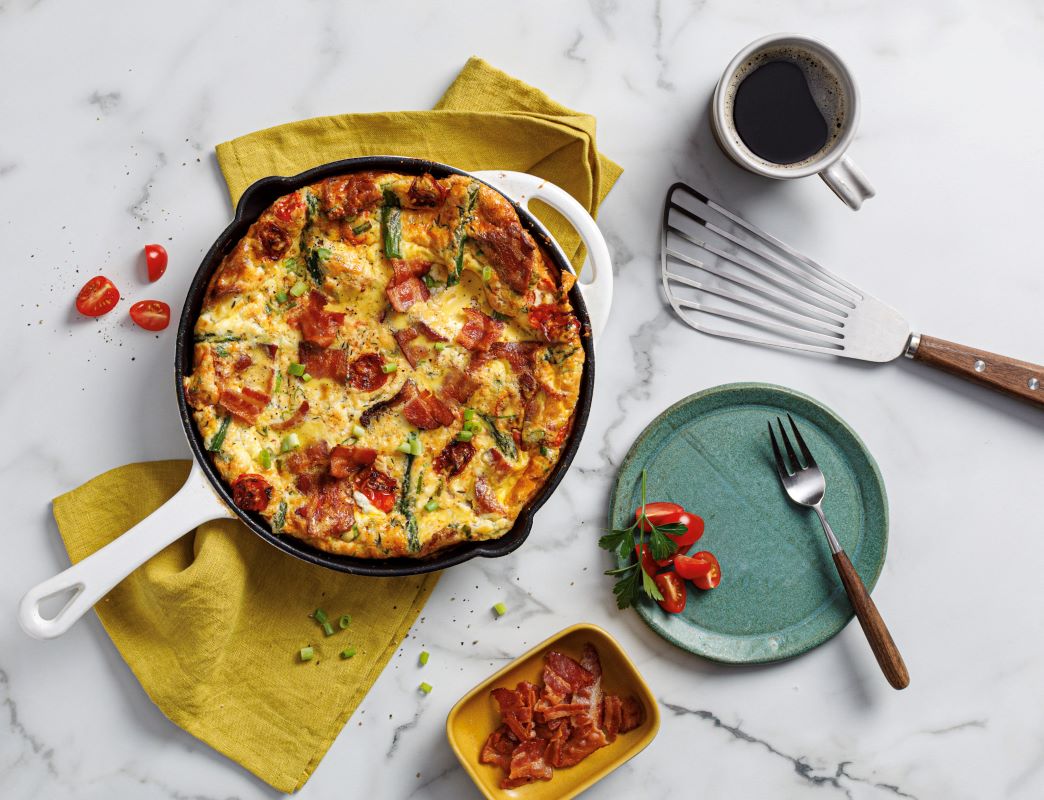 1/2 pound Prairie Fresh USA Prime® applewood smoked bacon

2-3 stalks green onion, diced
1 1/2 cups cherry tomatoes, cut in half
2 cloves fresh garlic, finely diced
1 15-ounce can whole asparagus, stalks cut crosswise into thirds, drained
5 ounces goat cheese
3-4 tablespoons softened cream cheese
1/4 cup half-and-half
12 eggs
2 teaspoons honey
1/8 teaspoon cayenne pepper
1/8 teaspoon white pepper
1 teaspoon salt
2-3 sprigs fresh thyme, chopped
Preheat oven to 375 degrees F.
In a skillet, cook bacon until cooked through, but soft. Set bacon aside. Leave 2 tablespoons of bacon grease in skillet.
In a large bowl, whip together eggs, cream cheese, half-and-half, honey, cayenne pepper, white pepper, and salt. Set aside.
In skillet with bacon grease, sauté chopped green onion and garlic over medium heat for 2-3 minutes. Add cherry tomatoes and sauté an additional 1-2 minutes. Spread mixture evenly over bottom of skillet.
Add asparagus, goat cheese (dollops) and cooked bacon evenly throughout skillet.
Turn heat to medium-high. Pour egg mixture into skillet, covering all areas. Sprinkle fresh thyme throughout.
Cook on medium-high heat until the egg starts to bubble/cook around the edges of the skillet, approximately 3-5 minutes, creating a crust along the bottom and sides of the frittata. Be careful not to burn. Eggs will not be cooked on top. Remove from stovetop and place directly into the preheated oven on the middle rack.
Cook until eggs are cooked through, approximately 25-30 minutes. Let frittata cool for 10-15 minutes before slicing.