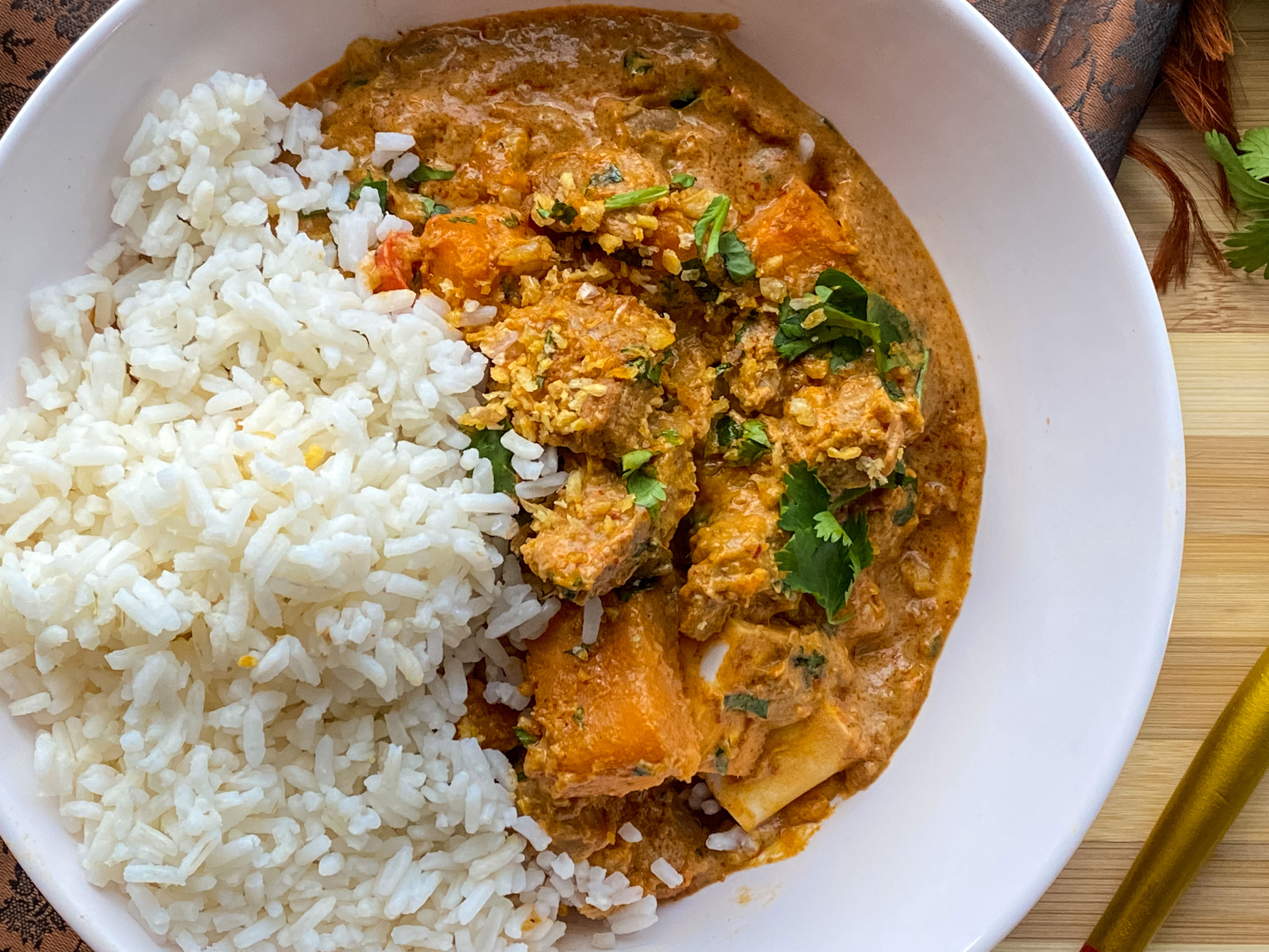 Pork & Sweet Potato Massaman Curry
Source: The Shed Barbeque & Blues Joint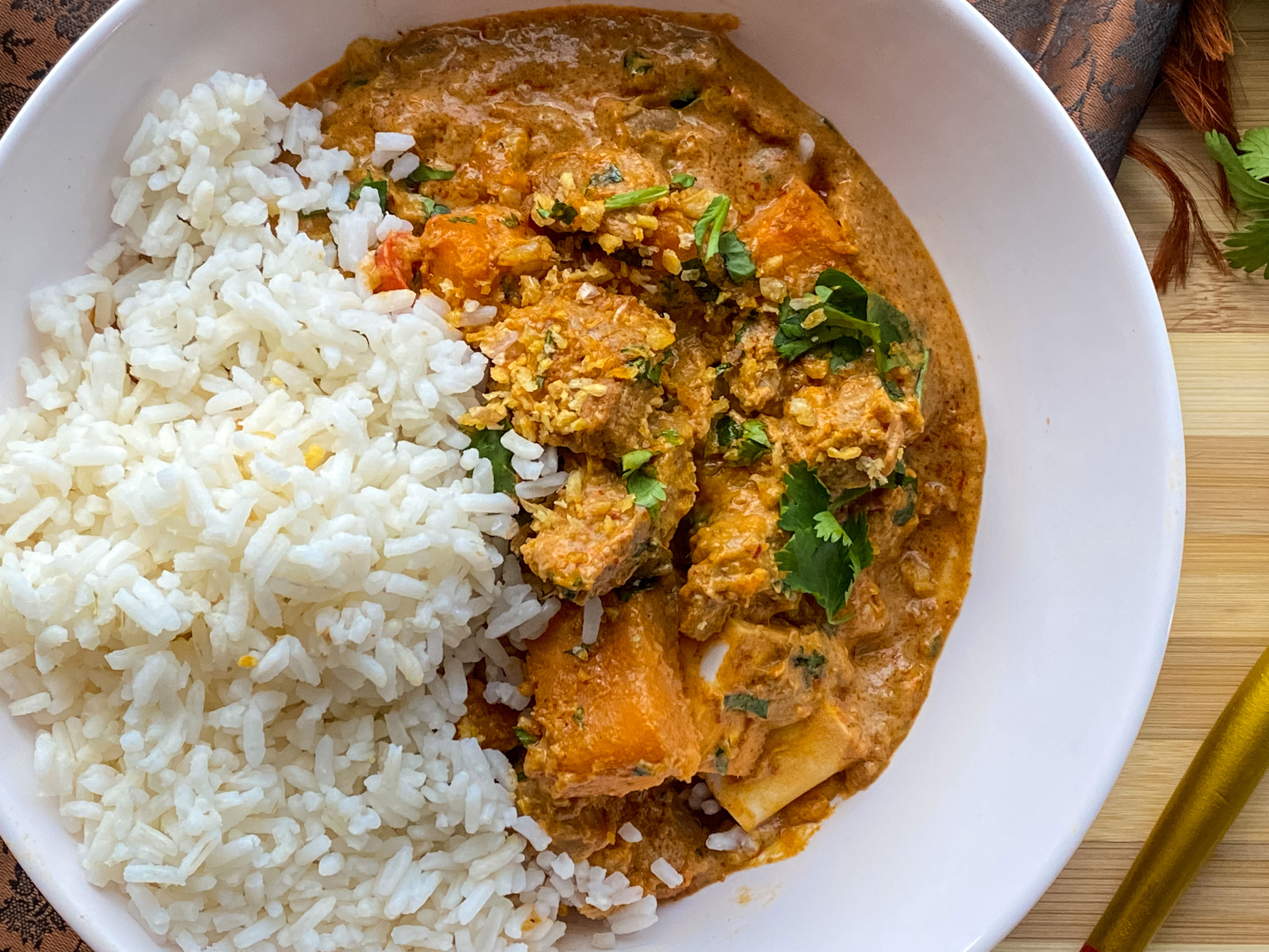 2 Prairie Fresh® pork tenderloins; diced ½" chunks
3 four-ounce cans massaman curry paste
4 fourteen-ounce cans coconut cream
1 large sweet onion; diced
3 large sweet potatoes; peeled and diced into ½" chunks
1 large red bell pepper; sliced
1 bunch fresh cilantro
½ cup dried garlic
8 cups cooked rice
Chili paste or sriracha; optional
Crushed peanuts; optional
Kosher salt

In a large pot, stir fry massaman curry paste over medium heat for 2-3 minutes. Add coconut cream and cook 5 minutes over medium heat, stirring until well blended.
Add diced sweet potatoes, cook approximately 10 minutes over medium heat. Add diced onion, cook 5 minutes.
Add pork and sliced red bell pepper. Turn heat to low and cover. Simmer, stirring occasionally, until pork reaches an internal temperature of 145 F and both pork and sweet potatoes are fork-tender. Approximately 15-20 minutes. Add salt to taste.
Serve pork and sweet potato curry over cooked rice and garnish with fresh cilantro & fried garlic. Additional garnish and flavor options: chili paste or sriracha for added heat, and crushed peanuts.