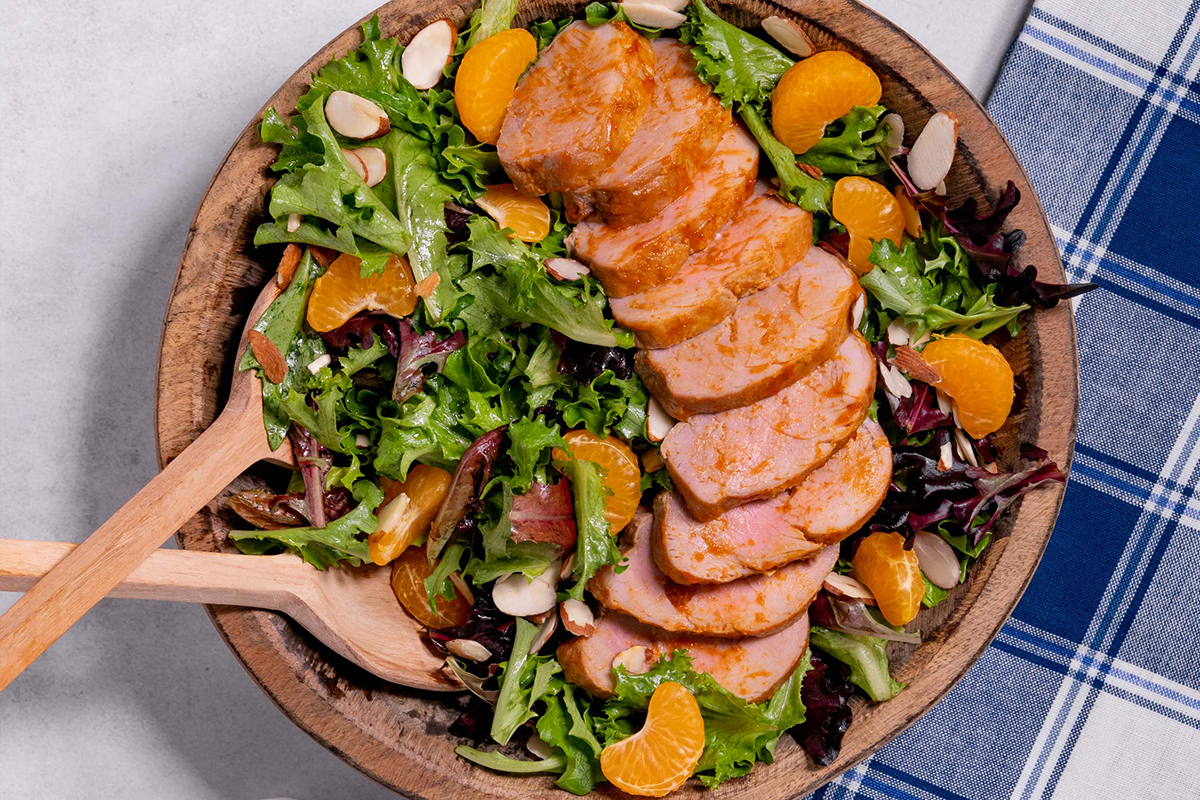 Honey Sriracha Pork Salad with Soy Roasted Almonds and Mandarins
Source: Pitmaster Joe Pearce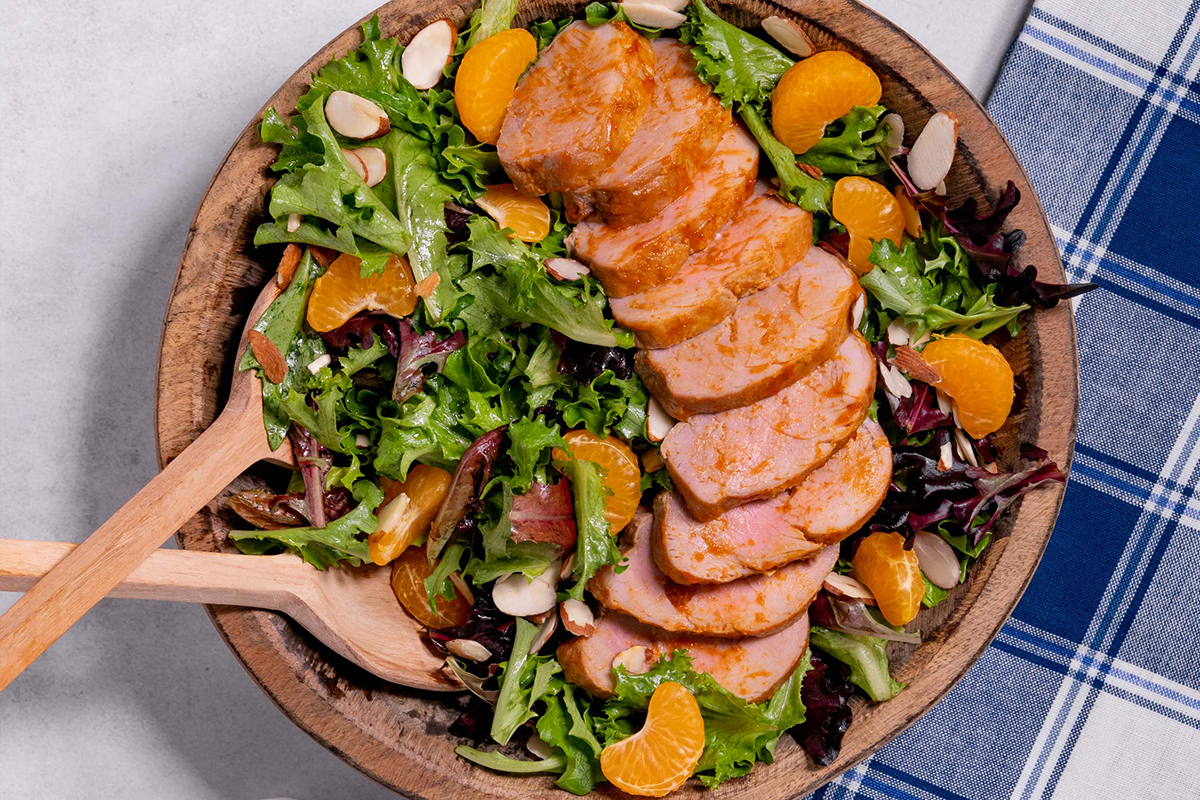 1 Prairie Fresh® Signature honey sriracha pork tenderloin
1 cup raw almonds
2 tablespoons soy sauce
3 tablespoons olive oil
1-32 ounce bag spring salad mix
2 tablespoons rice vinegar
1 cup mandarin orange slices
Preheat oven to 250 F.
Remove pork from package. Place on a greased oven-safe pan. Roast for 30 minutes or until pork reaches internal temperature of 155 F. Let rest for 15 minutes. Place in refrigerator, covered and let cool completely. (If using a Prairie Fresh Cook In Bag tenderloin, follow the package instructions).
After cooking the tenderloin, keep oven on at 350 F. Line a baking tray with parchment paper.
In a small bowl, add 1 tablespoon each of olive oil and soy sauce. Add almonds, and toss to coat. Place the coated almonds on the baking tray. Toast for 8 minutes in the oven. Turn the almonds and toast for an additional 7 minutes. Remove from oven. Let cool.
Slice tenderloin ino 1/2-inch slices.
In a large salad bowl, add salad mix. Add almonds, mandarin orange slices, oil and vinegar and mix thoroughly. Salt and pepper the salad to taste.
Place the sliced pieces of pork over the top of the salad and serve.