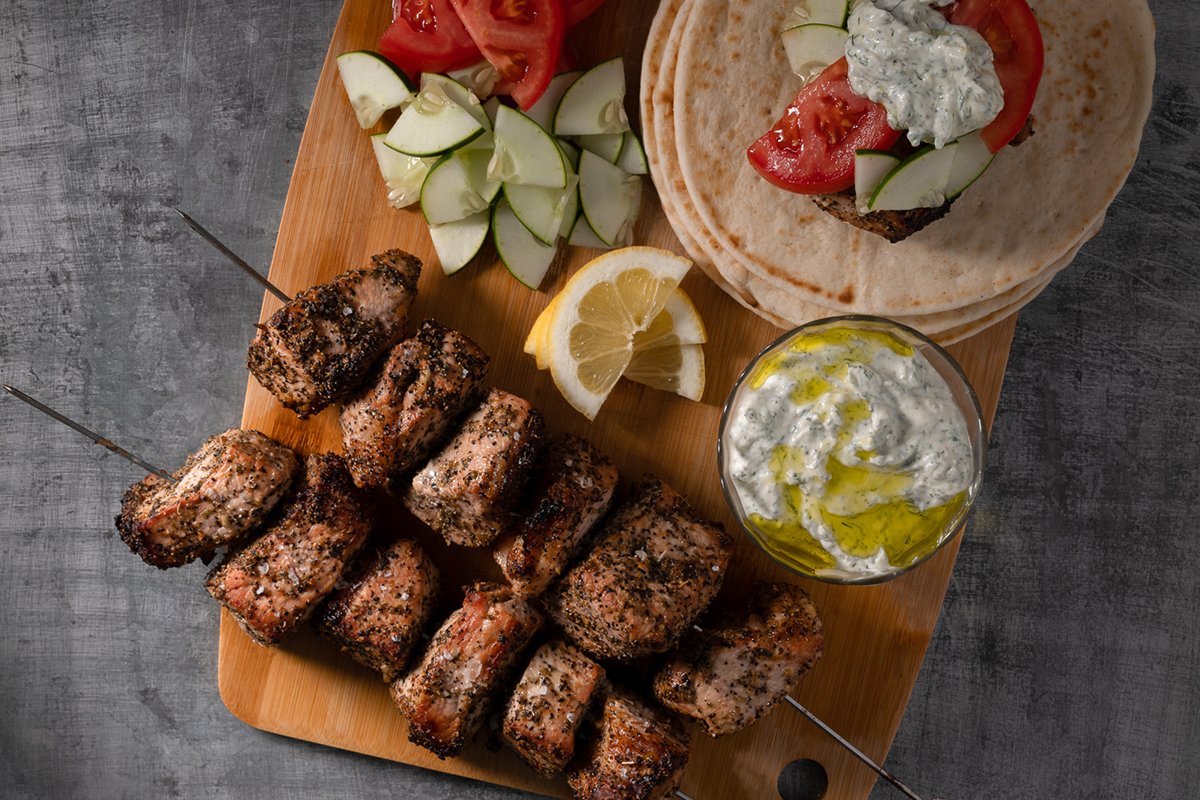 Source: Chef Jean-Paul Bourgeois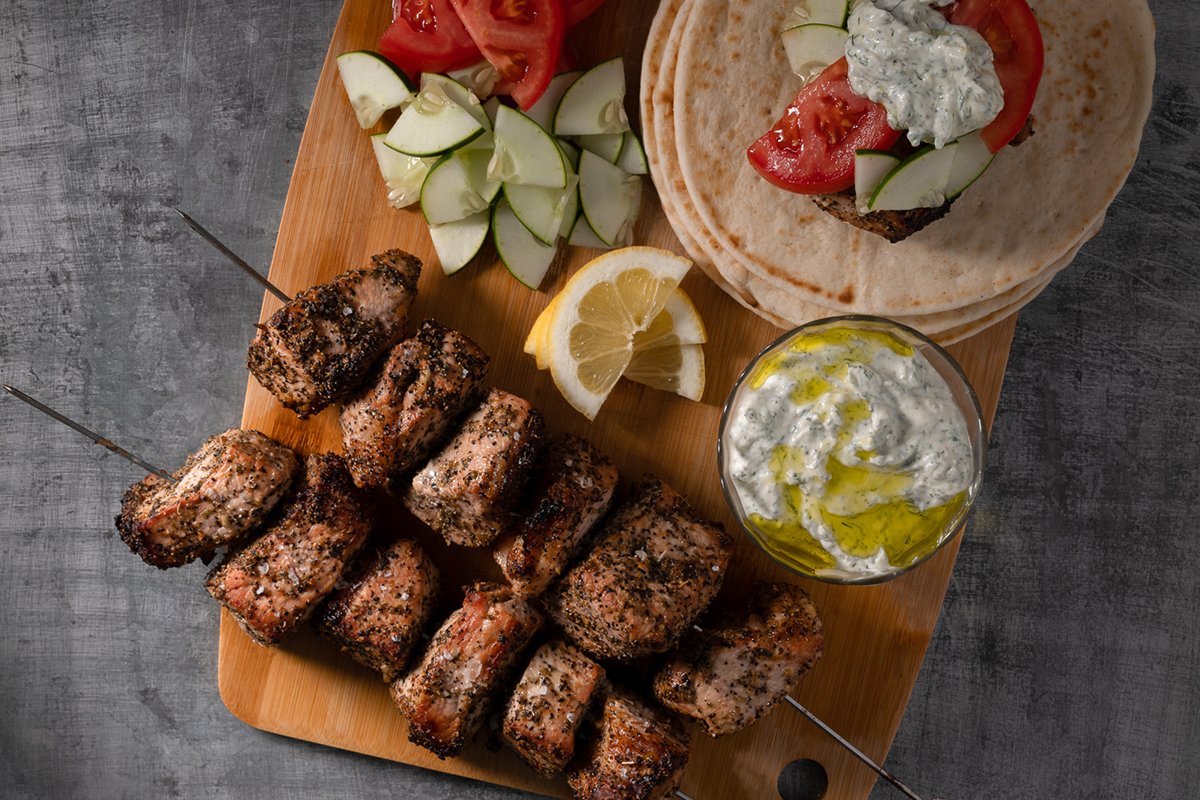 2 pounds Prairie Fresh USA Prime™ pork loin, cut into 2-by-2-inch cubes
2 cloves garlic, finely minced or grated
1 lemon, zested and juiced
2 tablespoons dried oregano
2 tablespoons + 1 teaspoon black pepper, ground
½
cup extra virgin olive oil
2 cups whole fat Greek yogurt

¼
cup fresh dill, finely chopped
1 teaspoon sea salt
In a sealable zipper plastic bag or other leak proof container, combine pork, half of minced garlic, lemon zest, oregano, 1 tablespoon black pepper, and 1/4 cup of extra virgin olive oil. Mix all ingredients together thoroughly. Marinate for at least 2 hours or up to 24 hours.
In a mixing bowl, combine yogurt, cucumber, 1/4 cup extra virgin olive oil, chopped dill, sea salt, 1 teaspoon black pepper, 1/2 of reserved lemon juice and remaining garlic. Mix thoroughly and refrigerate until ready to use.
Preheat oven or grill to 450 F. If using wood skewers, soak in water.
Thread pork loin cubes on skewers. Season with salt. Cook pork skewers on all sides until golden brown or until they reach 150 F internal temperature.
Finish souvlaki with a drizzle of remaining lemon juice. Serve alongside, Tzatziki, grilled pita, cucumbers and tomatoes.