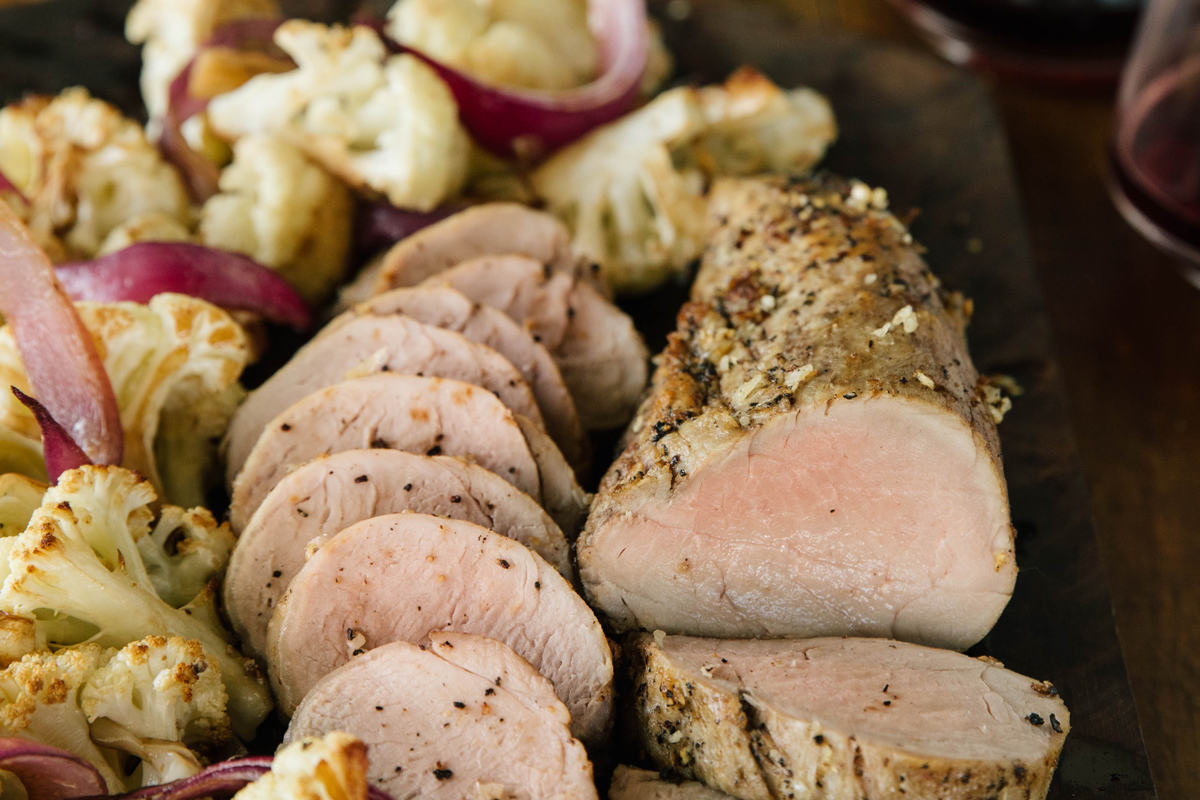 Roasted Pork Tenderloin with Caramelized Balsamic Cauliflower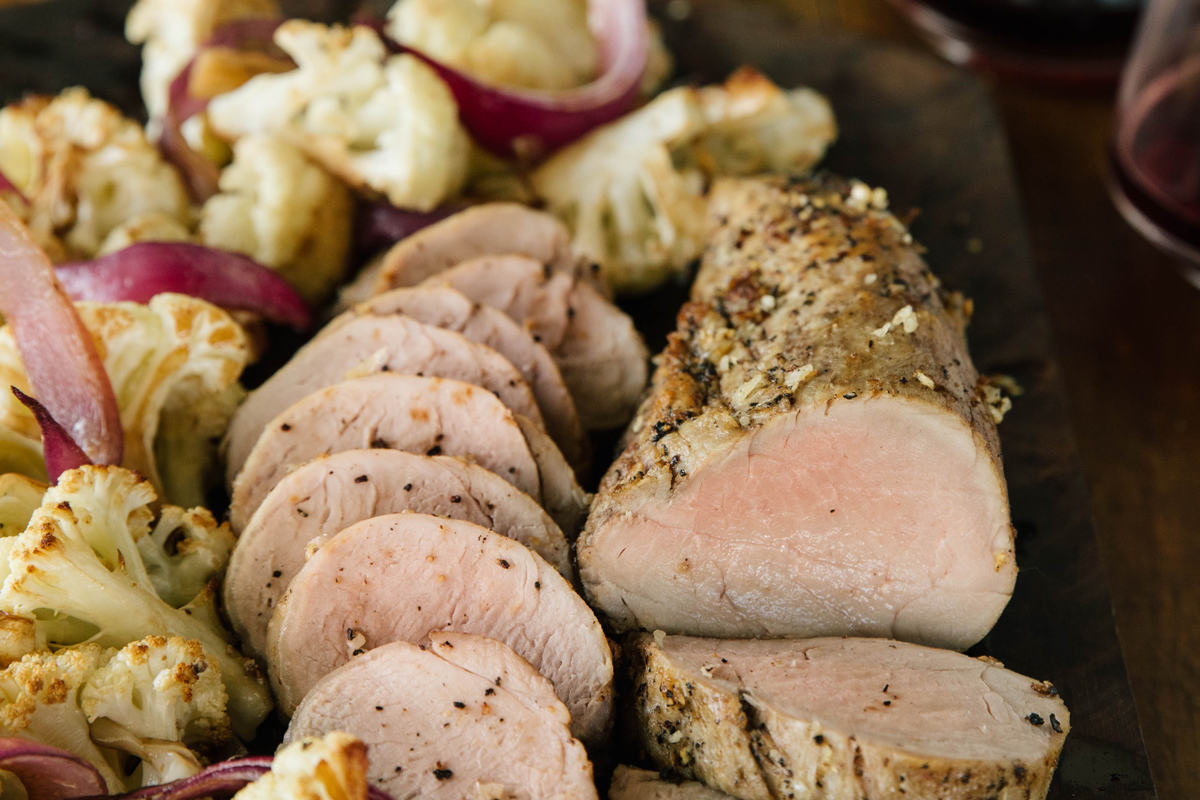 Pork Tenderloin:
2 pounds Prairie Fresh® pork tenderloin
2 tablespoons garlic, minced
2 tablespoons olive oil
Salt and pepper to taste

Roasted Balsamic Cauliflower:
1 head cauliflower, cut into 1-2 inch florets
1 small red onion
2 tablespoons balsamic vinegar
2 tablespoons olive oil
Salt to taste

Pork Tenderloin:
Preheat oven to 350 F. Season pork tenderloin with garlic, salt, and pepper. Allow to rest for 10 minutes. In a large skillet, heat olive oil on medium-high for 2-3 minutes, until shimmering. Sear pork on all sides to a golden brown color.
Place pork on baking sheet and place in oven for approximately 20 minutes or until pork reaches 145 F internal temperature. Remove from oven and allow pork to rest for at least 5-7 minutes, and then slice.

Roasted Balsamic Cauliflower:
Preheat oven to 425 F. On a large baking sheet, toss cauliflower florets, onion wedges, balsamic vinegar, olive oil, and salt together. Bake for 25 minutes or until tender and caramelized.


Serve immediately with roasted pork tenderloin.