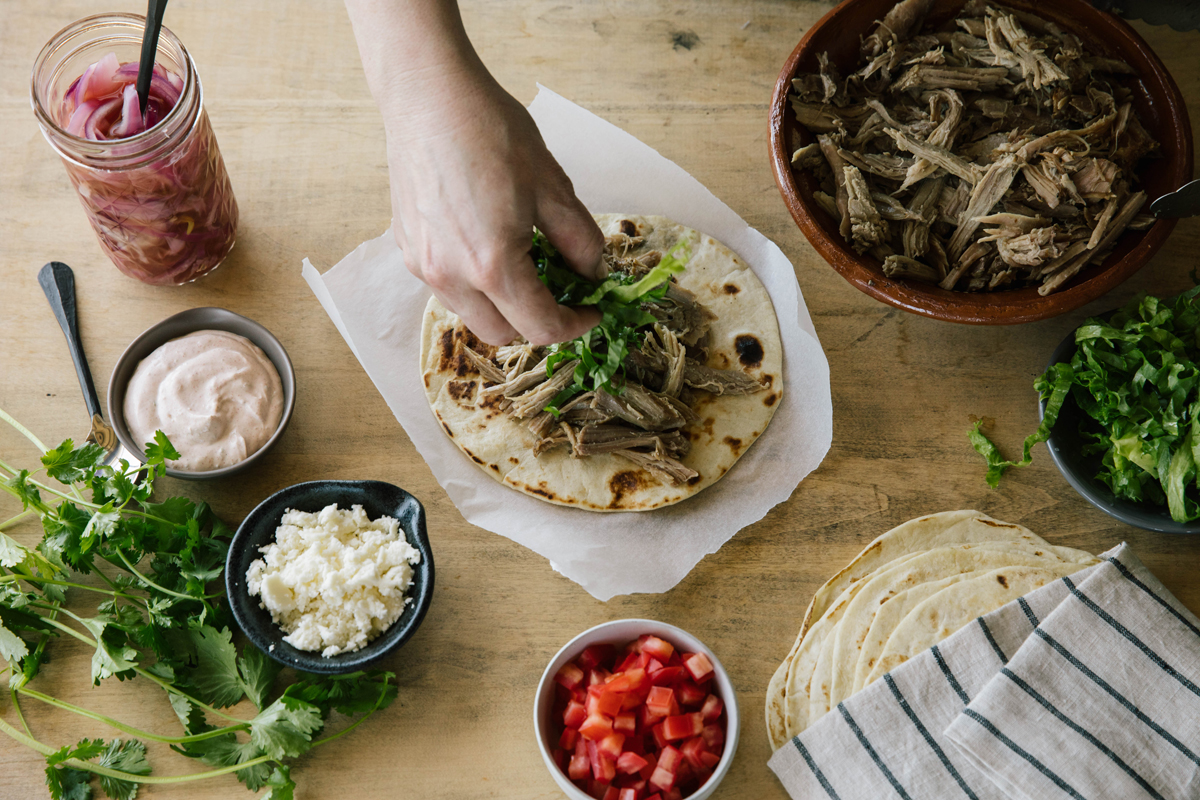 Pork Shoulder Butt Soft Tacos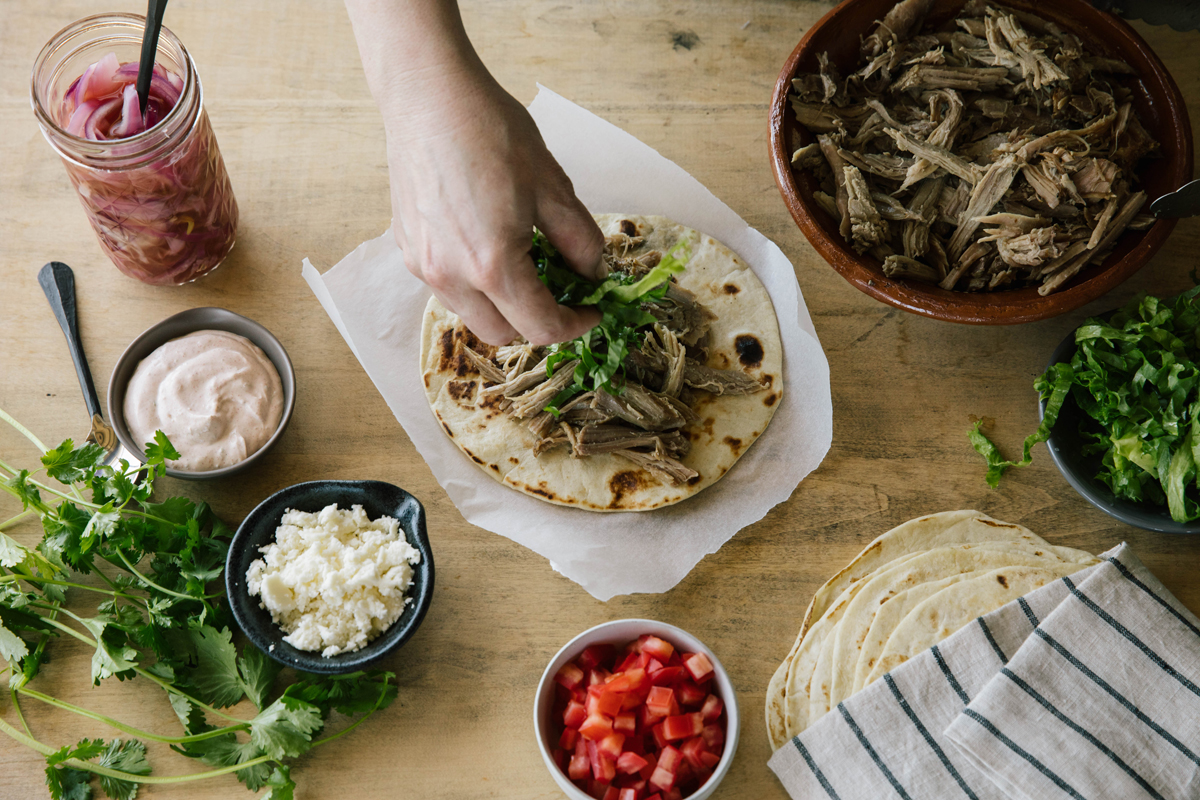 Lime Sour Cream:
1 cup sour cream
1 tablespoon grated lime zest
3 tablespoons lime juice
1/2 teaspoon ground cumin
1/4 teaspoon paprika
Salt to taste

Pickled Red Onions:
1 cup red wine vinegar
1/2 cup orange juice
1/2 cup pineapple juice
1 teaspoon coriander seeds
1 bay leaf
1 medium red onion, sliced

Tacos:
8 flour tortillas, warm
1/2 cup lime sour cream
1/2 cup pickled red onions
1/2 cup queso fresco
2 cups lettuce, shredded
1/2 cup diced tomatoes
1/4 cup cilantro, chopped
Shredded pork shoulder

Lime Sour Cream:
In medium-size bowl, add in sour cream, lime zest, lime juice, cumin and paprika; mix together. Add salt to taste. Set aside in refrigerator until ready to use.
Pickled Red Onions:
Place red wine vinegar, orange and pineapple juice, and coriander seeds in medium-size pot and heat to a simmer. Remove from heat and place onions in liquid. Allow to cool, then place in container and store in fridge. These can be made in advance.
Tacos:
On tortillas, place shredded pork shoulder butt and top with favorite garnishes.
This meal is best enjoyed warm.