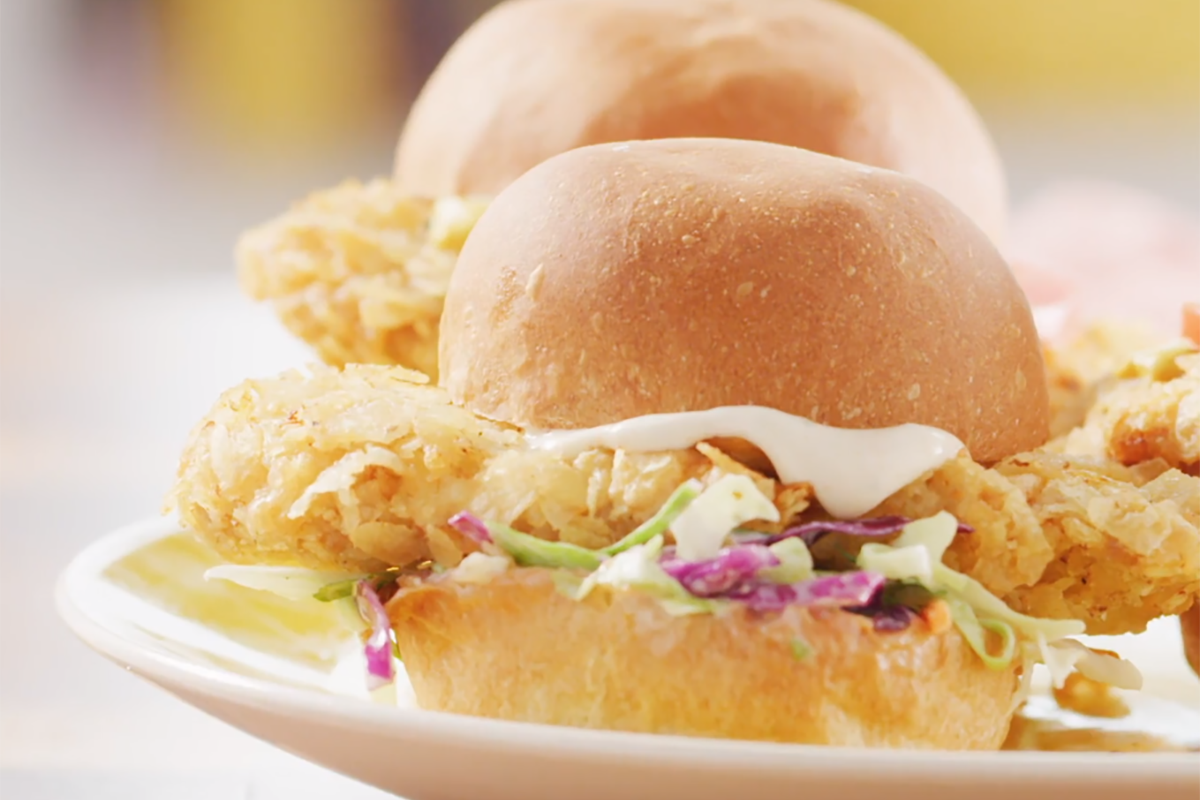 Air Fryer Hometown Pork Tenderloin Sliders
Source: National Pork Board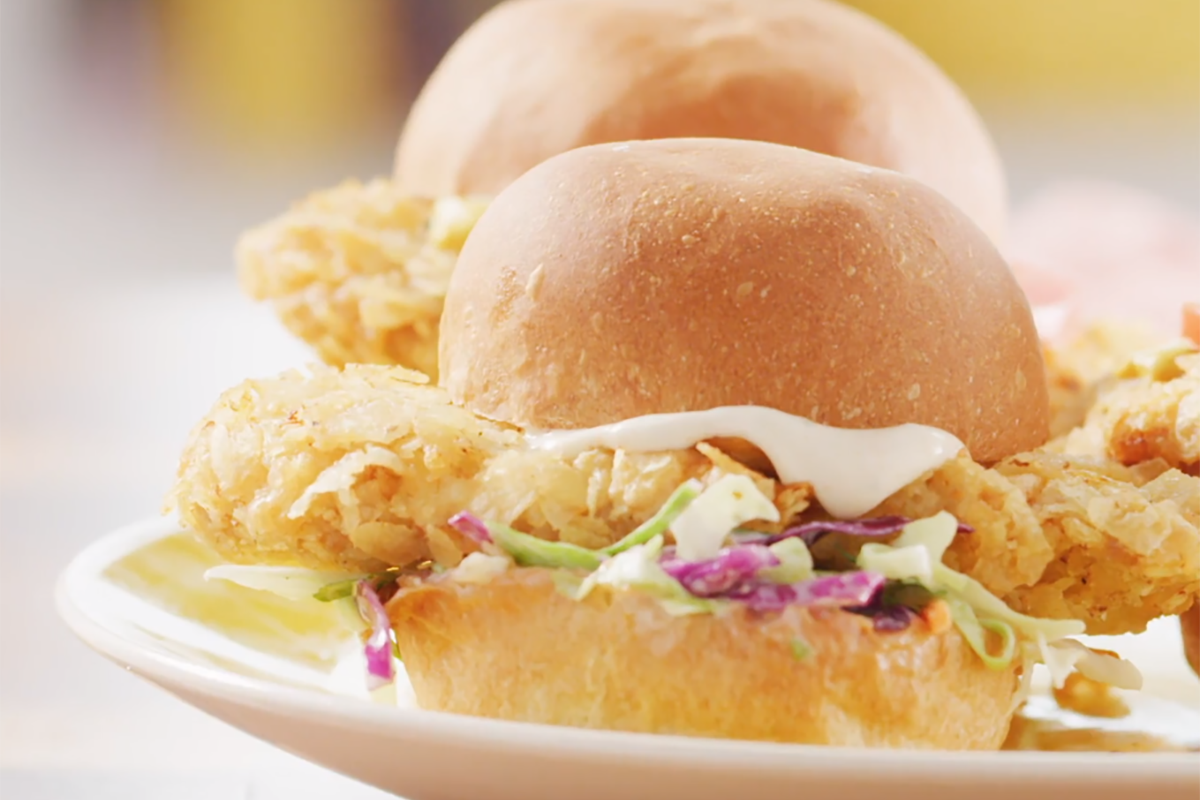 3 pork tenderloin medallions (cut 1/2-inch thick from Prairie Fresh® pork tenderloin)
1 tablespoon all-purpose flour
1 egg (beaten)
1/2 cup no-salt-added potato chips (finely crushed)
1/4 teaspoon onion powder
1/4 teaspoon garlic salt
1/8 teaspoon ground black pepper
canola oil cooking spray
3 slider buns (or cocktail buns, split and toasted)
mustard (optional)
pickles (sliced, optional)
onion (sliced, optional)
tomato (sliced, optional)
ketchup (optional)
sour cream (optional)
potato chip (optional)
lettuce leaves (optional)
cream (optional)
coleslaw (optional)
Preheat air fryer to 400 degrees F according to manufacturer's directions.
Meanwhile, pat pork dry with paper towels. Place the pork medallions between 2 pieces of plastic wrap. Using the flat side of a meat mallet, pound medallions to 1/4-inch thickness. Remove and discard plastic wrap.
Place flour in a shallow bowl and egg in another shallow bowl. In a third shallow bowl, combine crushed potato chips, onion powder, garlic salt and black pepper. Dip pork pieces, one at a time, into flour and then into egg. Evenly coat with crumb mixture.
Lightly spray the air-fryer basket with cooking spray. Place pork pieces in a single layer in the basket. Lightly spray tops of pork pieces with cooking spray. Cook for 2 minutes. Turn pork over and lightly spray with cooking spray. Cook for 2 minutes more or until lightly golden and internal temperature of the pork reaches 145 degrees.
Serve pork in buns with desired condiments.