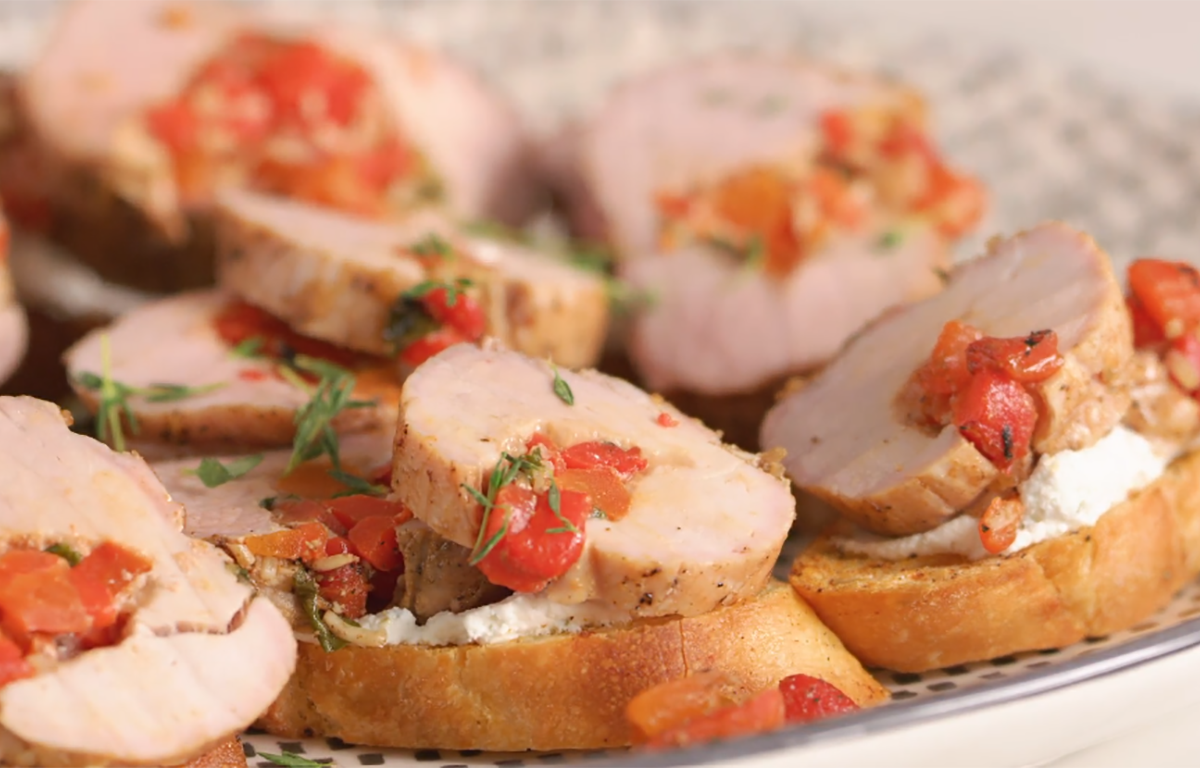 Mediterranean Pork Tenderloin Crostini
Source: National Pork Board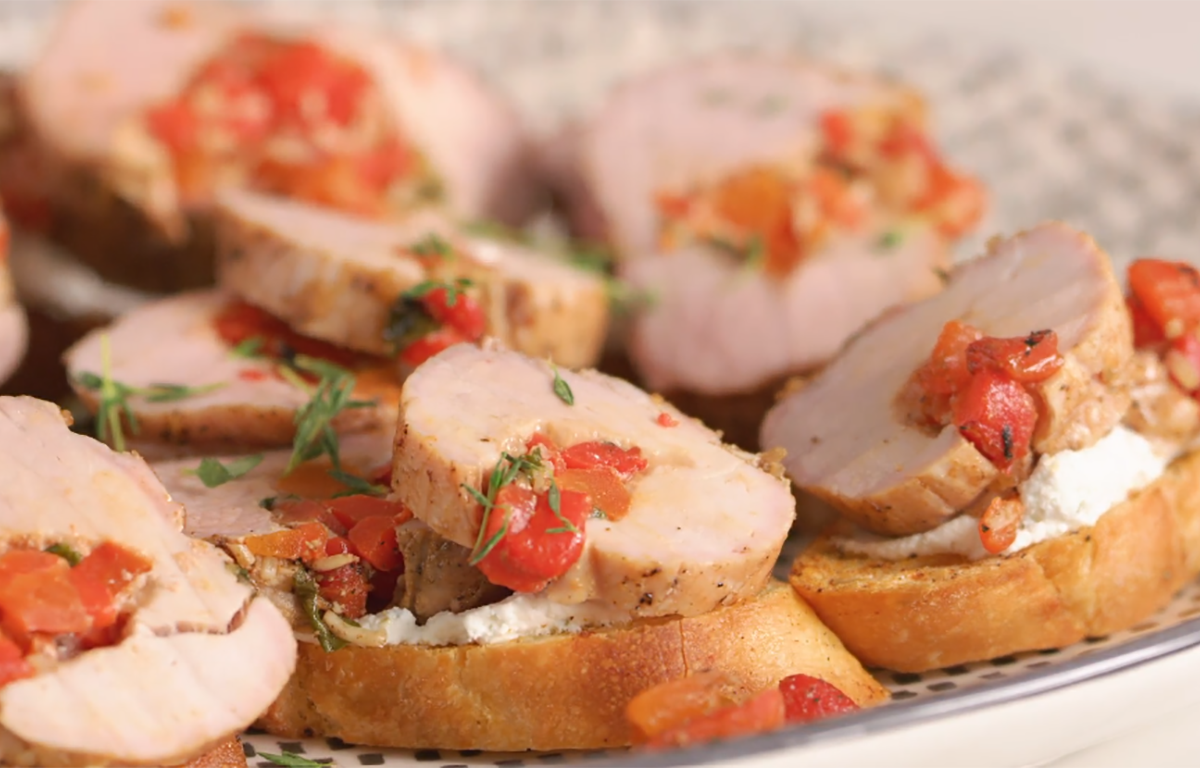 6 ounces roasted red peppers (well drained)
3 tablespoons finely chopped fresh basil
1 ounce shredded Parmesan cheese
1 Prairie Fresh® pork tenderloin
2 tablespoons extra virgin olive oil
2 tablespoons aged balsamic vinegar
1/2 teaspoon coarse ground black pepper
1/2 teaspoon garlic salt
nonstick cooking spray
12 slices baguette (toasted)
4 ounces garlic-and-herbs chevre goat cheese (soft)
chopped fresh thyme (for garnish, optional)
Preheat oven to 425 F.
Pat roasted peppers dry with paper towels. Using a very sharp thin knife, trim silver skin and connective tissue from the pork tenderloin. Make a lengthwise cut through center of tenderloin. Cut to, but not through, opposite side. Open meat so it lies flat. Spoon red pepper mixture evenly on half of tenderloin. Fold other half of pork over to form original shape of tenderloin. Tie close with kitchen string at 1- 1 1/2-inch intervals.
In another small bowl combine olive oil, balsamic vinegar, black pepper and garlic salt; set aside.
Rub tenderloin with balsamic mixture. Lightly spray a rack in shallow roasting pan with nonstick spray. Place tenderloin on prepared rack in pan.
Roast, uncovered, for 20 to 35 minutes or until instant-read thermometer inserted near center and not touching filling reads 145 F. Transfer to tenderloin to a cutting board; cool pork for 30 minutes. Wrap pork and chill in refrigerator for at least 4 hours or overnight.
To serve, spread baguette toasts with goat cheese. Remove strings from pork tenderloin and cut into 3/8-inch-thick slices. Lightly spray rack in shallow roasting pan with nonstick spray. Place slices on top of goat cheese. Sprinkle with thyme, if desired.