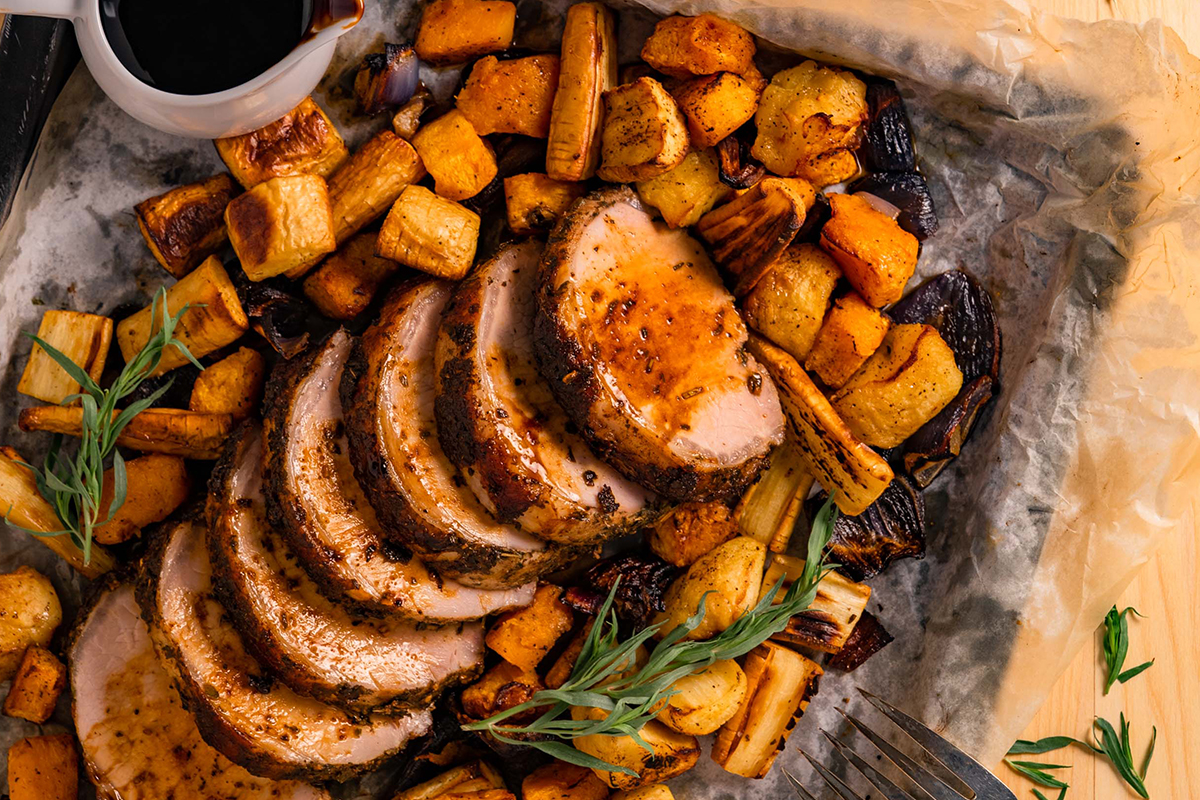 Roast Tarragon Pork and Butternut Squash
Source: The Shed Barbeque and Blues Joint™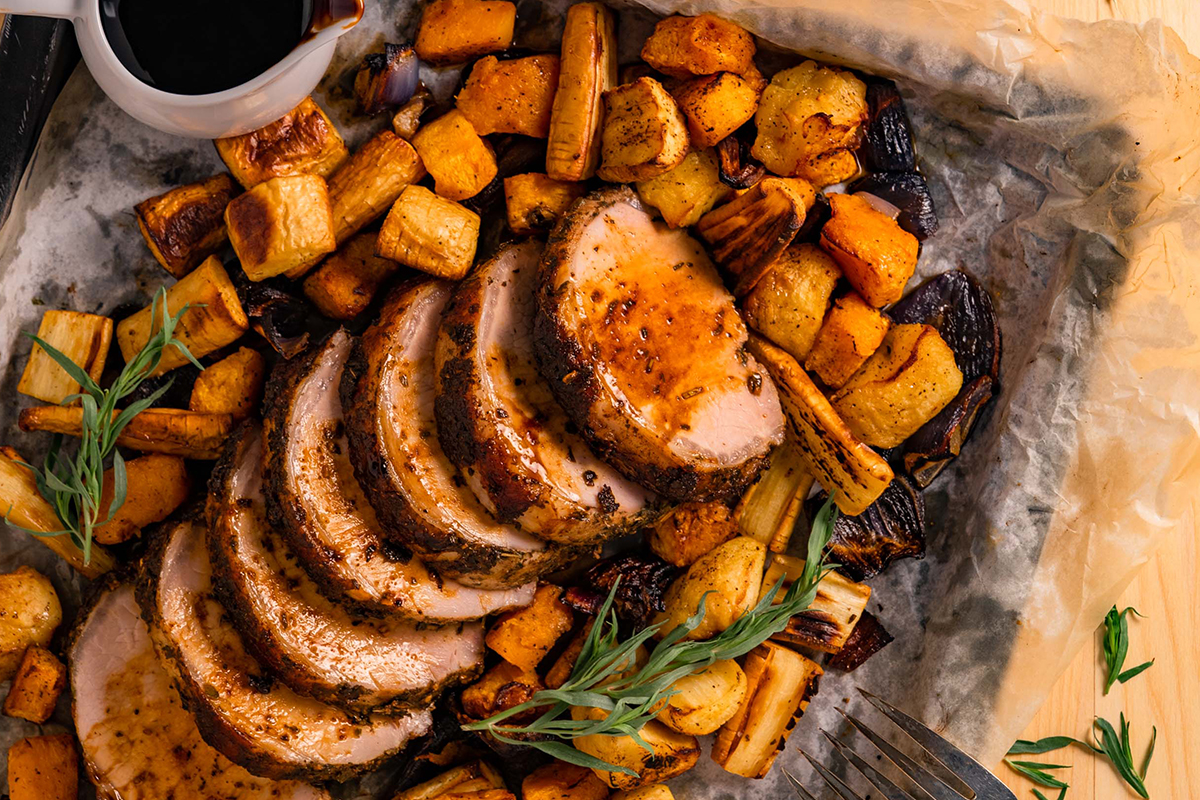 1/2 Prairie Fresh® pork loin (4-5 lbs)
1 butternut squash
4 parsnips
1 large red onion
1 large Honeycrisp apple
4 tablespoons extra virgin olive oil
3 teaspoons salt
3 teaspoons coarse ground black pepper
6 teaspoons dried tarragon leaves
3/4 teaspoon ground cardamom
3/4 teaspoon ground cinnamon
1 tablespoon minced garlic
4 tablespoons balsamic glaze
Place pork loin in center of large roasting pan. Pat dry with paper towels.
In a small bowl, combine salt, pepper, tarragon, cardamom and cinnamon. Add 2 tablespoons olive oil and 1 tablespoon minced garlic. Stir until well blended.
Coat all areas of pork loin with seasoning mixture.
Clean butternut squash and cut into 2-inch pieces. Discard seeds.
Peel parsnips and cut into medium-large pieces.
Peel and quarter 1 large red onion. Separate layers.
Peel, core and cut apple in thick slices.
Toss squash, parsnips, onion and apple in 2 tablespoon olive oil, 1/2 teaspoon salt, 1/4 teaspoon pepper. Place in roasting pan, around pork loin.
Bake in a 350 F oven covered for 45 minutes. Remove lid, stir veggies, and use rendered juices in pan to baste pork loin. Bake an additional 20 minutes uncovered (or internal temperature reaches 145 F).
Let pork loin rest for 10 minutes before slicing.
Pour rendered juices from pan over pork slices.
Drizzle vegetables with balsamic glaze and enjoy!