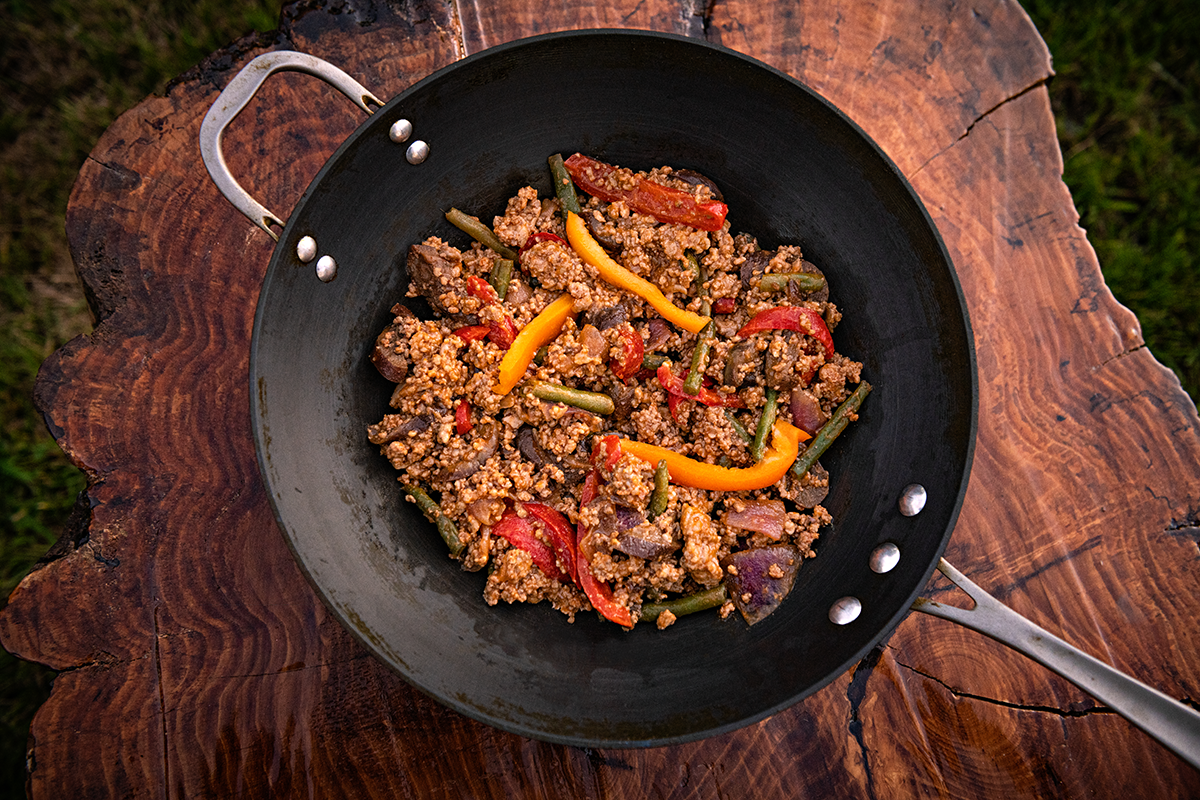 Garlic Sriracha Pork Stir Fry
Source: National Pork Board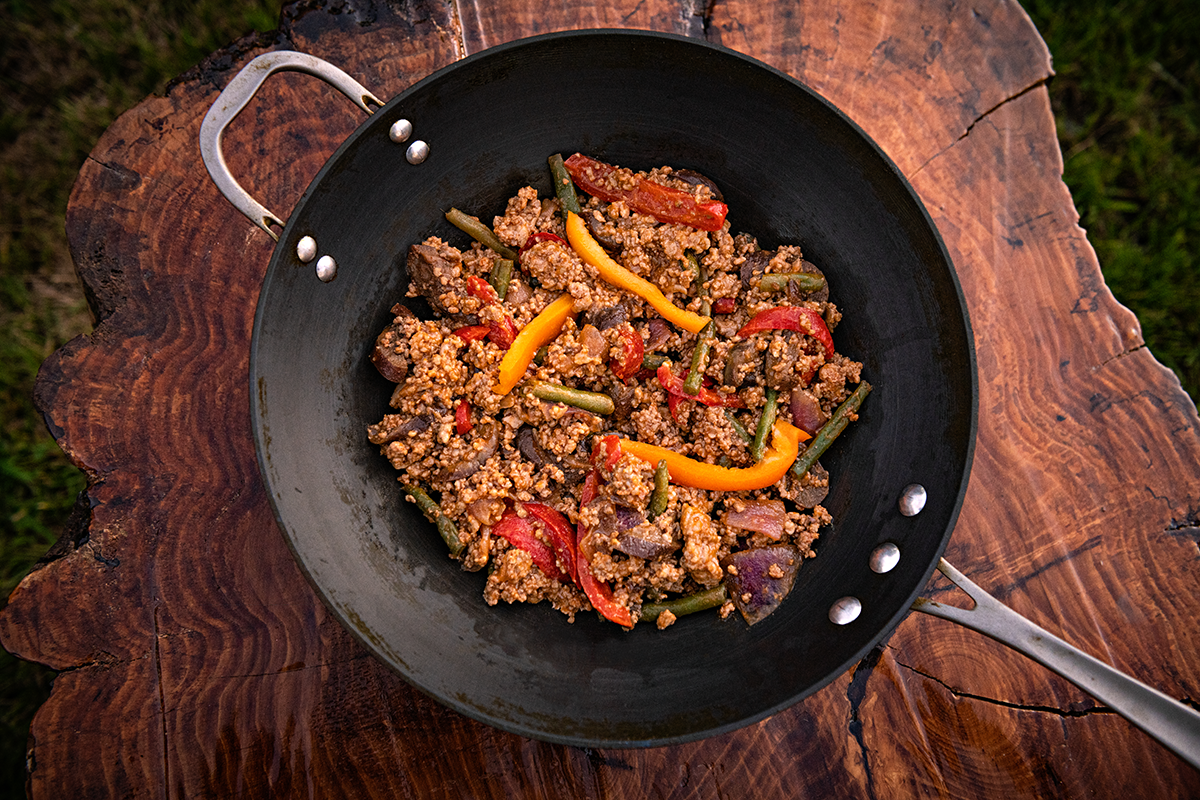 1 pound Prairie Fresh® ground pork
1 tablespoon canola oil
2 cloves garlic (minced)
1/2 red onion (thinly sliced)
1 Chinese eggplant (or small eggplant, cut lengthwise into quarters and then 3/4 chunks)
6 sweet baby peppers (stem removed and cut into quarters lengthwise)
1/4 cup soy sauce
2 tablespoons packed brown sugar
4 teaspoons packed brown sugar
4 teaspoons Sriracha
8 ounces frozen petite green beans
1/2 cup freshly chopped cilantro (for garnish, optional)
In a large skillet or wok over medium-high heat, brown ground pork, breaking up with a wooden spoon, add garlic and saute for additional 3 minutes. Transfer to a plate and set aside.
Return pan to high heat and warm oil. Saute onion, eggplant and peppers for 5 minutes until charred and soft.
In a bowl mix soy sauce, brown sugar and sriracha until smooth.
Add browned pork back to pan along with the sauce and mix until well coated. Add beans and heat through.
Remove from heat, garnish with cilantro and serve.