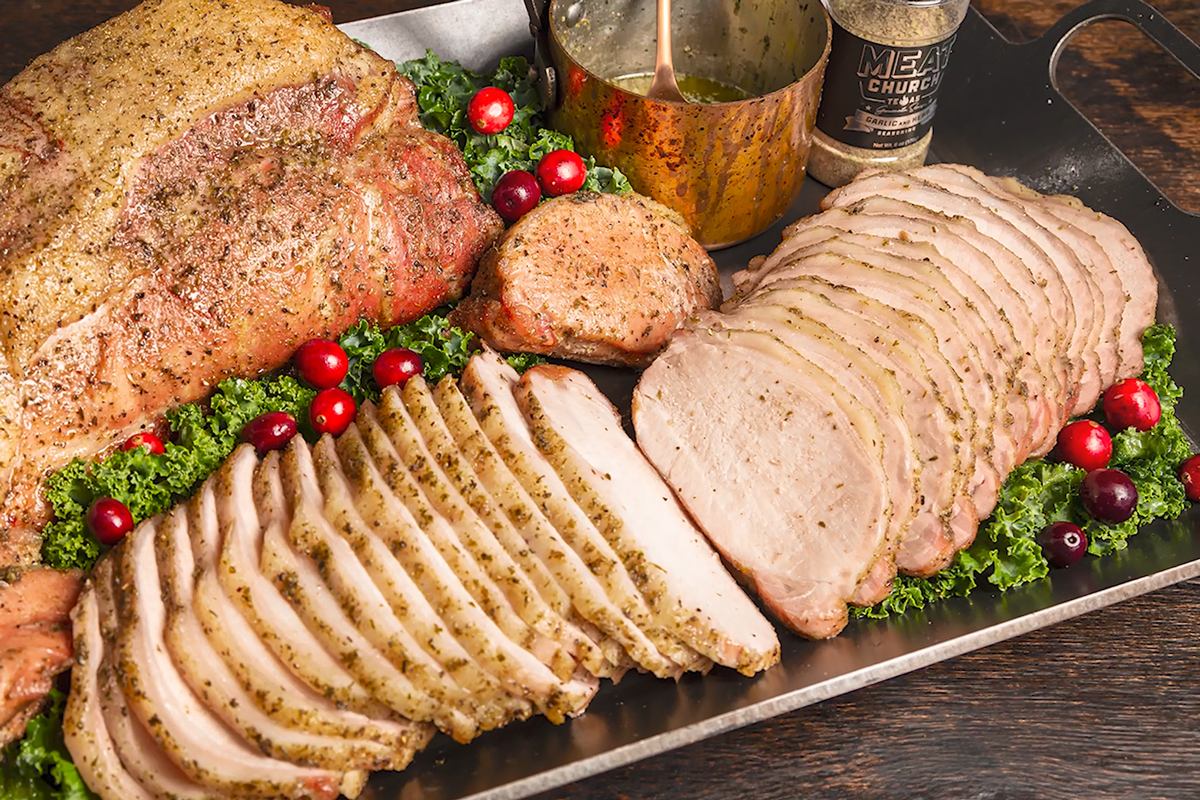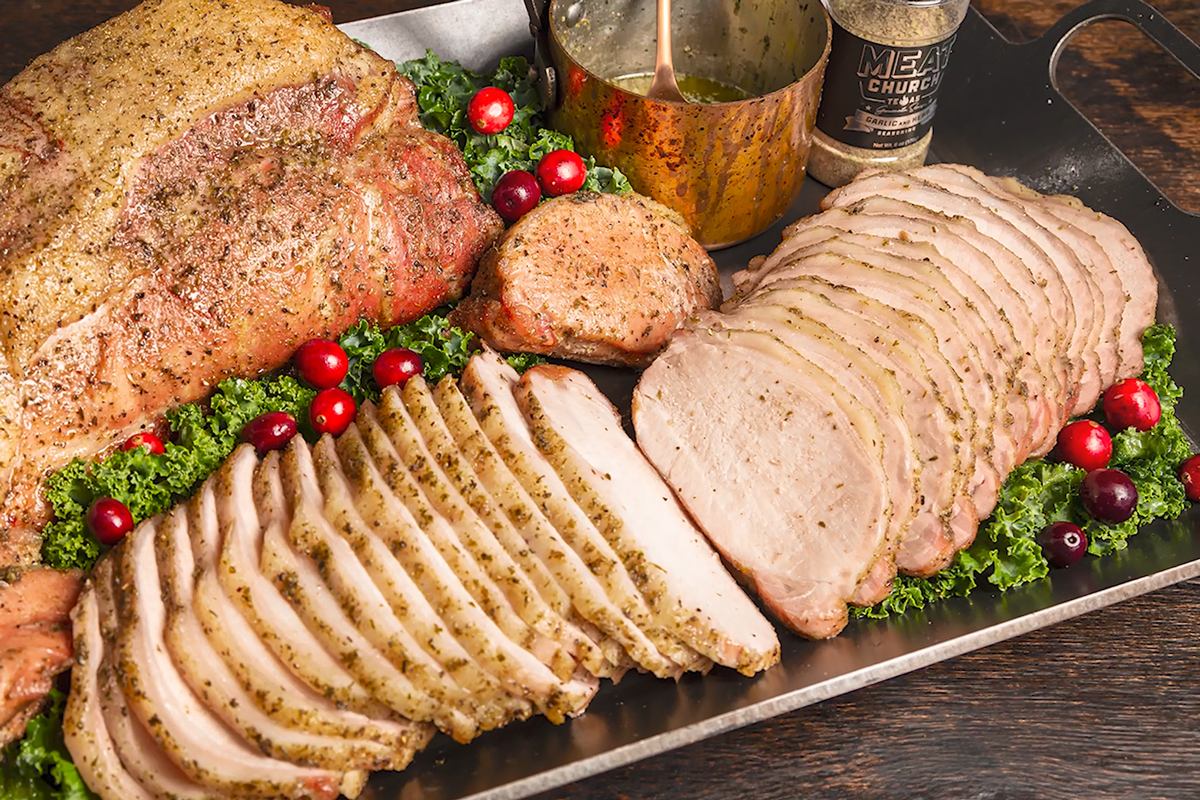 1 Prairie Fresh Boneless Pork Loin (whole or half)
1 Bottle Meat Church Gourmet Series Garlic and Herb seasoning or favorite garlic herb seasoning
Olive oil
Basting Butter
1 stick salted butter
1 tablespoon garlic, minced
2 tablespoons herbs of your choice (suggested rosemary, thyme and oregano)
Preheat smoker to 300 F with a medium smoke wood, such as hickory or pecan. (Can roast in oven if you don't have a smoker)
If using a whole loin, cut in half.
Optional: Brine overnight with Meat Church Bird Bath Poultry brine. Rinse off and pat dry.
Rub boneless loin with olive oil to bind seasonings to loin.
Rub seasoning on all sides of the loin. Be liberal with your seasonings. Let set for 15 minutes.
Place on smoker to cook with fat side up.
Melt butter with chopped garlic, thyme, rosemary and oregano.
About 45 minutes into the cook, baste with garlic herb butter. Baste two to three more times while cooking.
Cook loin until internal temperature reaches 140 F in the middle of the loin. (Will increase to 145 F during resting period.)
Let rest tented with foil at least 20 minutes before slicing and serving.