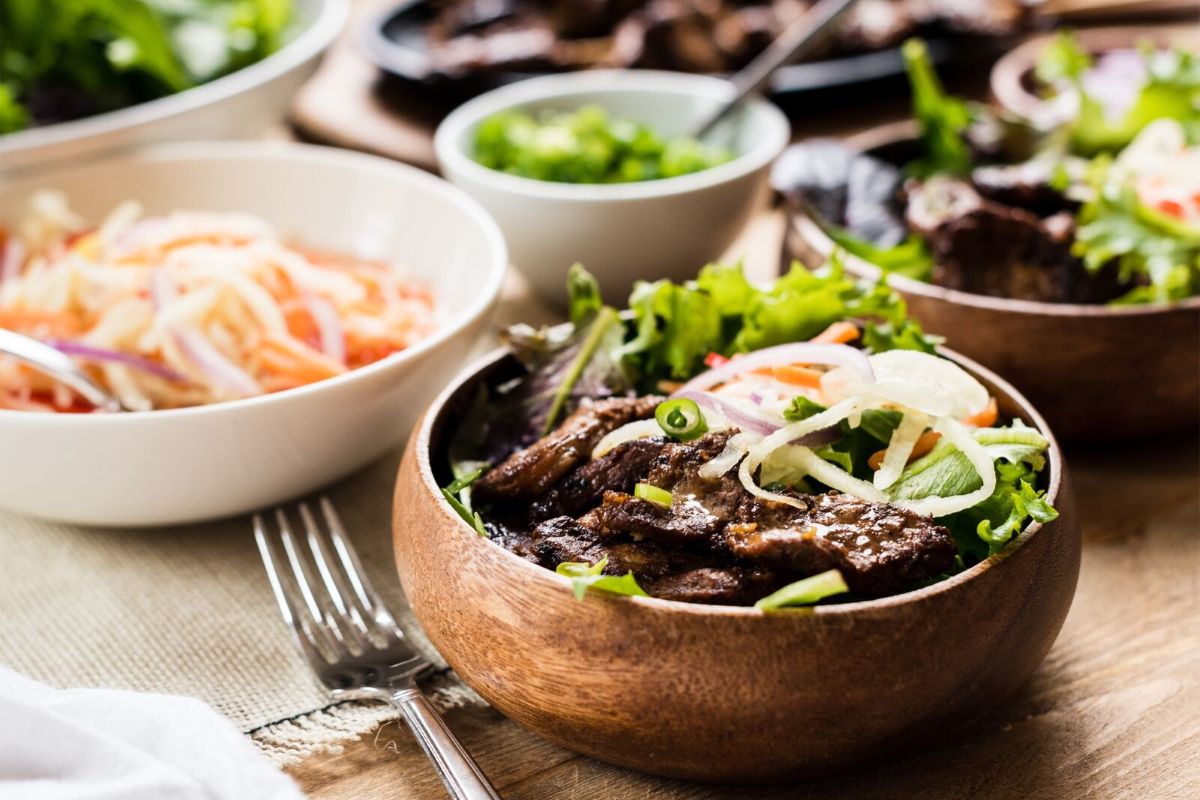 Filipino Style Pork Barbecue Bowl
Source: The National Pork Board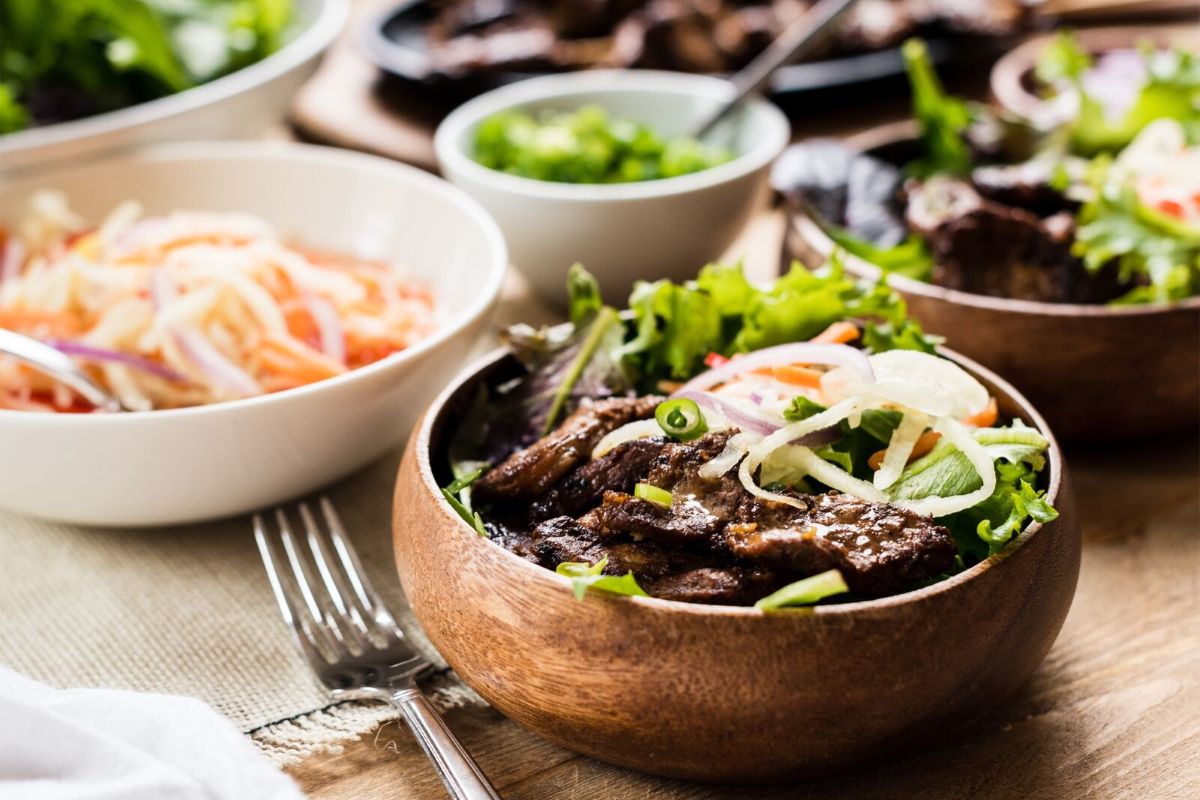 2 pounds PrairieFresh® pork Tenderloins, thinly sliced
1/4 cup soy sauce
1/4 cup apple cider vinegar
1/2 cup ginger ale
1/2 cup brown sugar, packed
4 cloves garlic, minced
2 tablespoons Worcestershire sauce
1 tablespoon Tabasco
2 tablespoons canola oil
ground pepper, to taste
1/4 cup plus 2 tablespoons rice wine vinegar, or white balsamic vinegar
1/4 cup soy sauce
1/4 cup extra virgin olive oil
2 tablespoons sesame oil
juice of 1 lemon

kosher salt, to taste
ground pepper, to taste
10 oz mixed greens, such as watercress, arugula, baby spinach, frisee, sliced red cabbage
1/2 cup red onion, thinly sliced
dressing
1 1/2 cups achara*, optional
Make the marinade
: Whisk together the soy sauce, vinegar, ginger ale (if using), brown sugar, garlic, Worcestershire sauce, Tabasco, canola oil and ground pepper in a bowl. Reserve 1/4 cup of marinade and store in a sealed glass container in the refrigerator for basting. In a large glass or non-reactive bowl or resealable plastic bag, combine the marinade with the pork tenderloin strips, and let it marinate in the refrigerator overnight.
Preheat the grill (or a grill pan if preparing indoors) to medium-high heat. Remove the pork from the marinade, discard marinade. If you wish, you can skewer the pork onto bamboo skewers that have been soaked in water. Otherwise, you can grill the meat directly on the grates. Grill the pork, turning the basting occasionally, about 5 minutes per side. Let rest for 3 minutes.
Alternatively, the pork can be cooked in batches under the broiler in the oven, about 5 minutes per side.
Make the dressing
: Whisk together the vinegar, soy sauce, olive oil, sesame oil and lemon in a small bowl. Season with salt and pepper.
8 servings