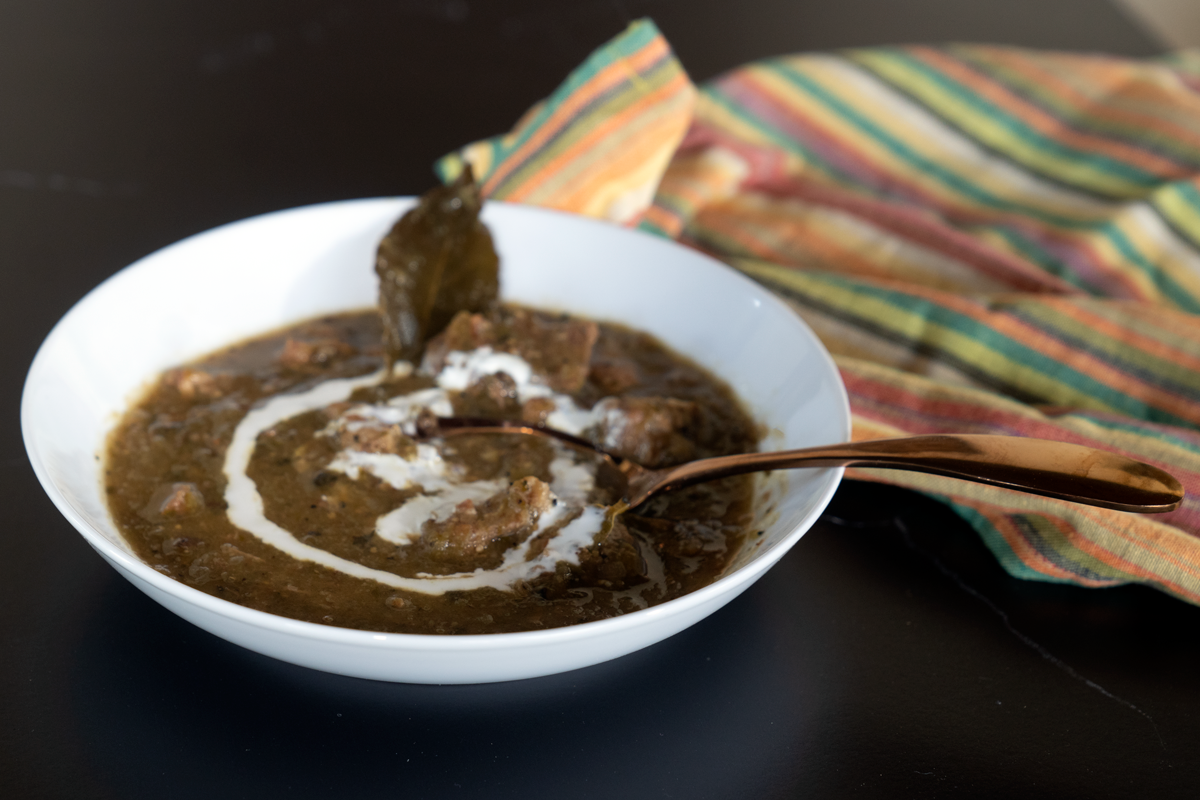 Chile Verde with Lime Crema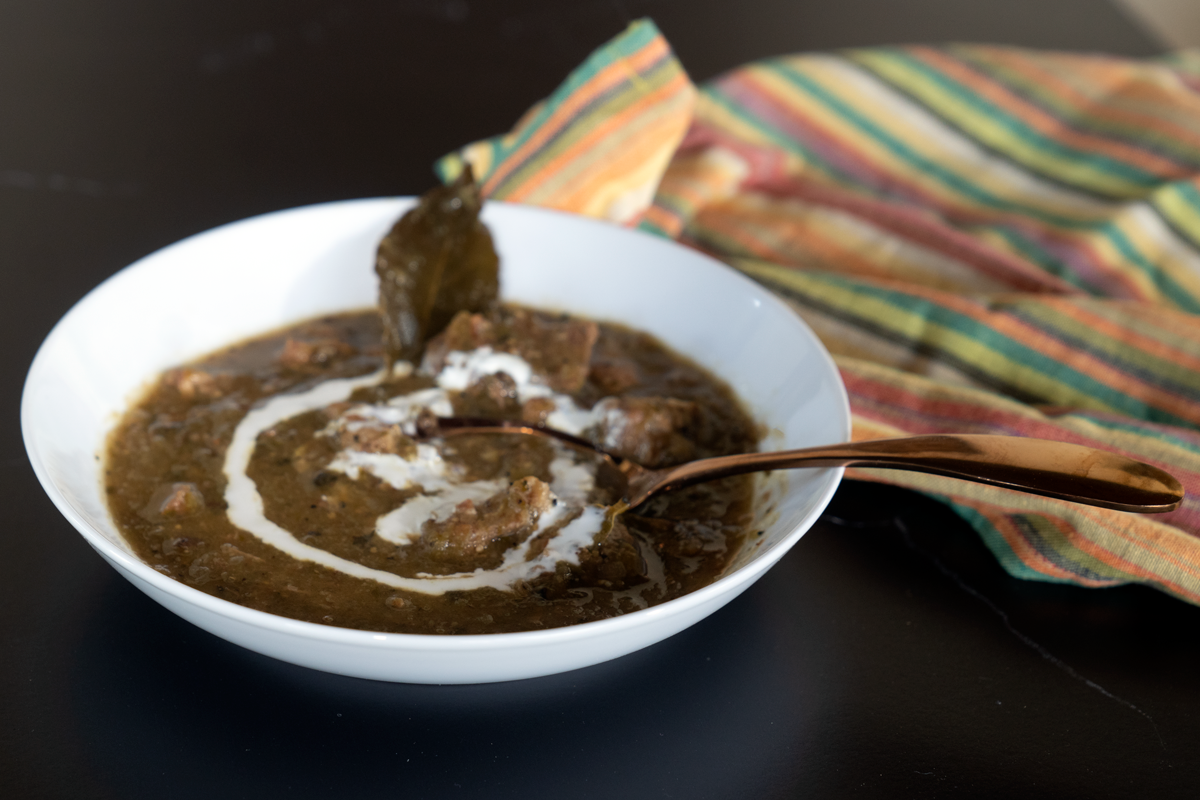 3-4 pounds Prairie Fresh® pork shoulder butt, excess fat removed, cut into bite sized pieces
2 pounds Anaheim peppers
½ pounds tomatillos, husked and washed
1 head garlic
¾ cup cilantro leaves, lightly packed
2 tablespoons oil, divided
1 tablespoon dried oregano
2 bay leaves
4 cups chicken stock
1 medium onion, diced
¼ cup flour
As needed water
To taste salt and pepper
For crema
1 cup Mexican crema
1 lime, juiced


Mexican Crema
In a small bowl, mix Mexican crema and lime juice. Refrigerate.

Chile Verde
For the peppers, tomatillos and garlic:
(These steps can be done in a 350 F oven or on a grill for added flavor.)
In a bowl, toss Anaheim peppers and tomatillos in oil.
Trim off the upper ¼ of the head of garlic. With aluminum foil, form a "boat" around garlic head. Place garlic on grill on indirect heat for 30-40 minutes or until soft. In a bowl, squeeze out roasted cloves. Set aside.

Grill or roast in oven peppers and tomatillos until blackened. Remove from grill or oven, placing peppers in a resealable plastic bag. Cool. Remove skin, seeds and stems from peppers.

In a blender, add peppers, tomatillos, garlic cloves and cilantro. Puree and set aside.

Season pork with salt and pepper, then toss with flour.

In Dutch oven, heat oil over medium-high heat. Add pork in batches to brown. Remove from heat and set aside.

To Dutch oven, add onion and brown for 4-5 minutes. Add chicken stock. Scrape bottom of pan to release fond. Add oregano, bay leaves, pork and pepper puree to Dutch oven.

Bring to a boil and reduce to a simmer. Cook covered for 2-3 hours or until pork is tender. Adjust for seasonings with salt and pepper.

Spoon into bowls and add a drizzle of lime crema.

Serve with rice and/or tortillas. Enjoy!