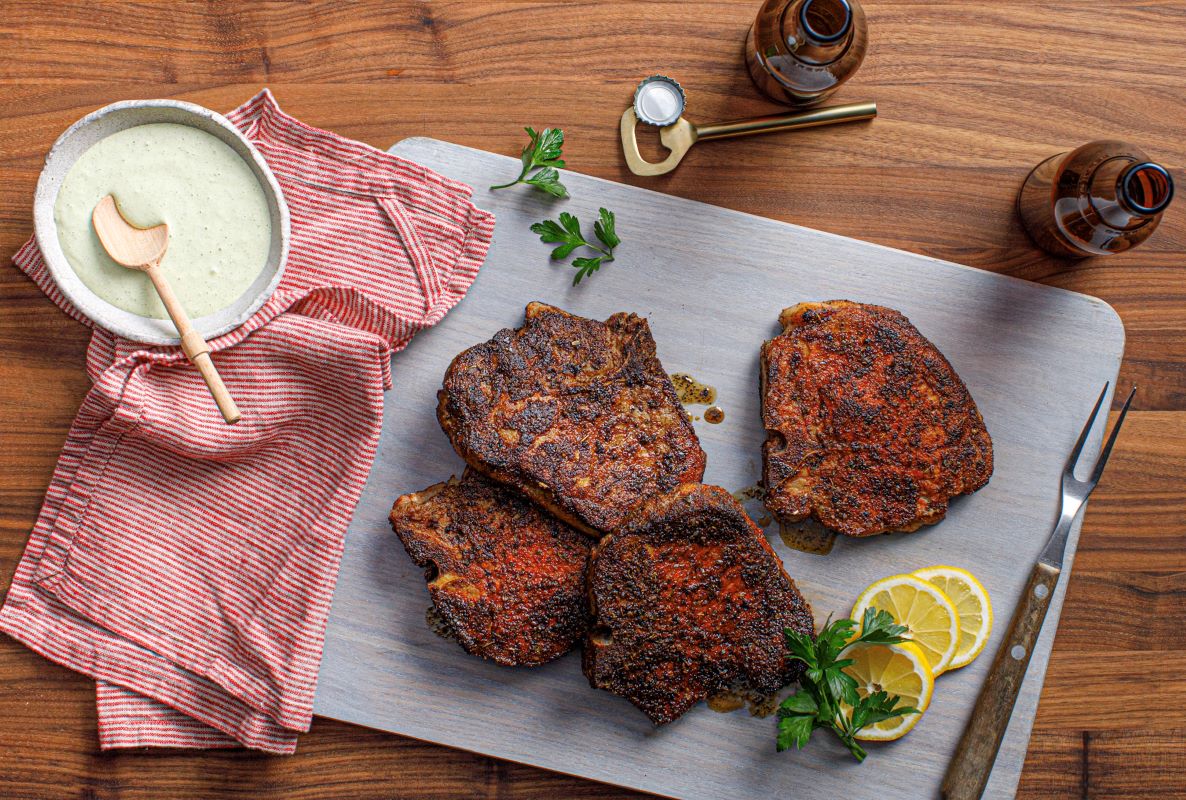 Blackened Pork Chop with Lemon Garlic Aioli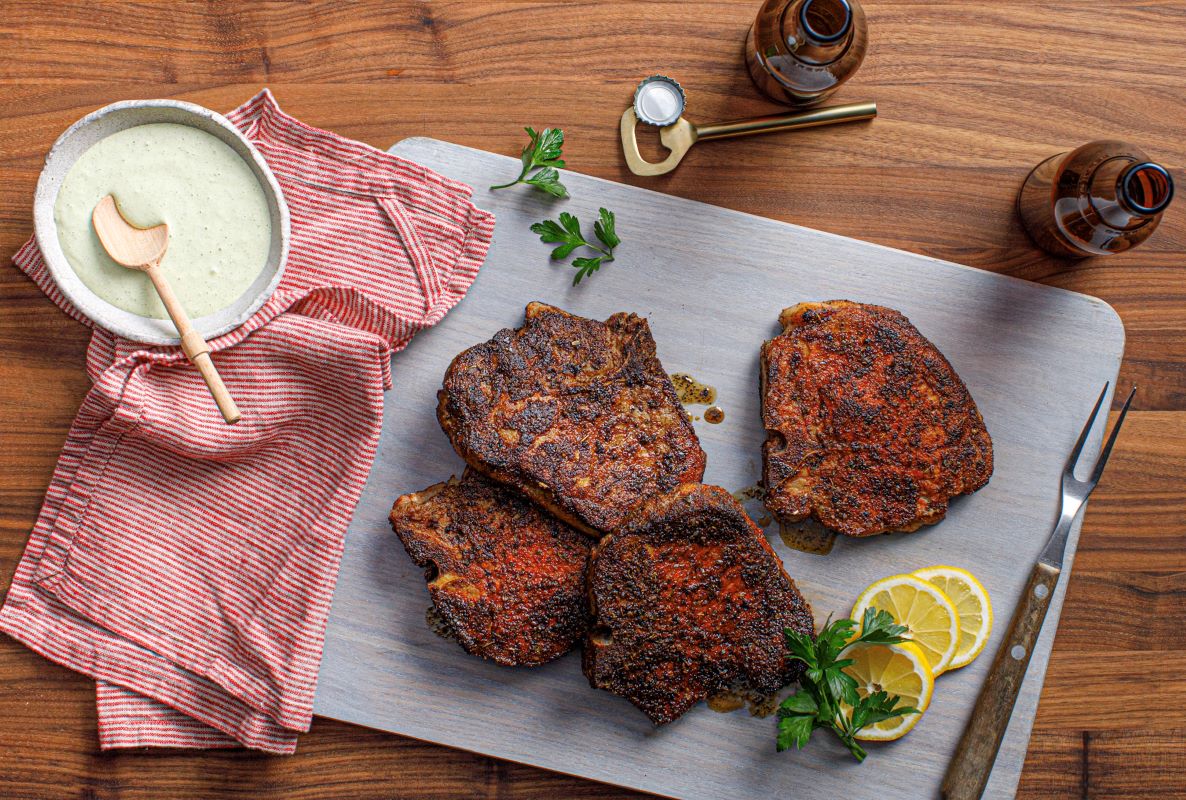 4-6 Prairie Fresh® bone-in pork chops, 8 to 12 ounces each
Lemon Garlic Aioli:
1 cup mayonnaise
1 tablespoon olive oil
2 tablespoons lemon juice (fresh)
1/4 cup fresh cilantro (substitute flavor - 2 tablespoons fresh parsley)
2-3 cloves fresh garlic, minced
1/2 teaspoon salt
For the blackened seasoning rub:
5 tablespoons paprika
2 teaspoons dried basil
2 teaspoons dried oregano
2 teaspoons dried thyme
2 1/2 tablespoons onion powder
2 1/2 tablespoons garlic powder
2 tablespoons table salt
1 teaspoon black pepper
2 teaspoons cayenne pepper
2 teaspoons white pepper
3-5 crushed bay leaves
2 tablespoons canola or vegetable oil
6 tablespoons high-fat butter
In a blender or food processor, make the lemon aioli. Combine mayonnaise, olive oil, lemon juice, garlic, salt, and cilantro. Blend until smooth and creamy, add additional lemon juice and salt to taste. Place in refrigerator 20-30 minutes.
To make blackened seasoning, in a mixing bowl, combine paprika, basil, oregano, thyme, onion powder, garlic powder, salt, black pepper, cayenne pepper, white pepper, and crushed bay leaves.
Brush both sides of pork chops with thin coating of cooking oil and then coat evenly with blackened seasoning.
Heat skillet (cast iron recommended) to medium-high heat. Once hot, add 2 tablespoons butter to pan and spread evenly. Quickly place 2-3 pork chops in hot pan. Cook 3-4 minutes on each side or until internal temperature of pork chop reaches 145-150 F. Remove from heat and let rest 5 minutes. Cook remaining pork chops using remaining butter.
Serve blackened pork chops with lemon garlic aioli. Garnish with fresh lemon slice and cilantro. Enjoy!